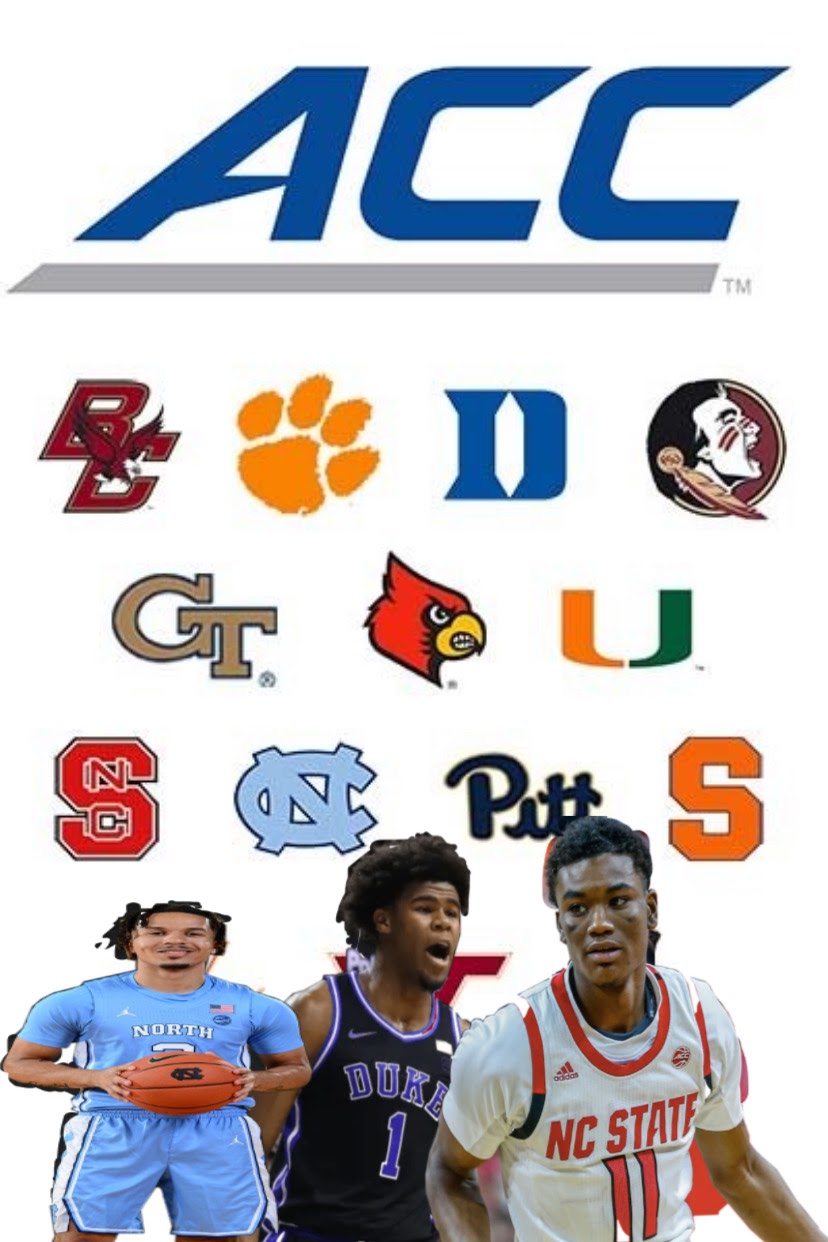 In the Triangle area of North Carolina, there are three things that are guaranteed: death, taxes and intense college basketball rivalries. The Tar Heels of the University of North Carolina, the Wolfpack of North Carolina State University, and the Blue Devils of Duke University have been intertwined into rivalries for decades. 
Around Leesville Road High School, these three schools are the most showcased in their fandom within the student body.
The division starts early for local kids. In elementary school, there is a sense of pressure for each kid to choose a school to root for as their representative in sports. The children really don't have much of a choice about it. From there, the rivalries and mean-spirited trash talk begin early, and develop over time as the children go through school. 
Each school won multiple national titles in their past. Each school is located less than an hour from each other, thus greatly intensifying the competition between schools. 
It is fascinating to watch how Leesville students act much differently to each other when discussing college basketball games between their favorite teams. A simple conversation about each other's players can quickly turn to an under fire debate about referee calls.
Mediocrity is what North Carolina State fans are used to. The Wolfpack team has not made it past the first round of the March Madness tournament in 5 years. NC State has fallen behind their state rivals in recent years in recruitment classes, ultimately costing them conference games in which the team could not afford in the postseason. State fans rarely have the opportunity to defend their team without being called out for their mediocrity in recent years. 
NC State does enjoy the occasional upset on ranked Duke and UNC, causing a screeching halt in either team's momentum. But when State fans realize their team will beat one of their rivals, they know how to celebrate properly. Like their win against 9th ranked Duke in January of 2018, State fans had a large reason to celebrate. Usually, after such wins, the team does not fare nearly as well as the counterpart they defeated earlier in the season in the March Madness tournament. This case was proven when the Wolfpack lost in the first round of the NCAA tournament to Seton Hall. 
Tar Heel fans are nothing short of amazed of what has occured this season, but not in a good way. Currently, the UNC men's basketball team owns a shocking record of 10-13. This is losses the most losses they've had since the 2009-2010 season, when the team finished with 17 and ending their season in the NIT. This year's  team may not make the NIT this year with their inability to win big games and currently place 13th out of the 15 teams in the ACC. 
Mary Mabry, sophomore at Leesville and avid Tar Heels basketball fan, explains UNC's season.
"This season has been much different than any of our other recent seasons. We've had many injuries and lost a lot of great talent to the NBA. Although these things are really affecting our season, Tar Heel fans are still loyal," said Mabry.
The Duke Blue Devils own the best record of the three teams described in this article, with 21-3, but not all 21 wins were easy by any means. The youth of the Duke team is their biggest flaw, causing the team to dig themselves early holes in games that somehow they usually come back from. Six of their wins resulted in a victory of under 10 points, and a handful of games involved the Blue Devils down early, at home or away. 
The rivalry between the Tar Heels and Wolfpack is just a side piece compared to UNC's century long rivalry with Duke. The two teams are a part of the hottest rivalry in sports for years on end, and there's good reason why. In just the last 101 meetings alone, the win totals (Duke 51, UNC 50) and point totals (Duke 7,844; UNC 7,842)  are almost identical.

The intensity of this rivalry is worthy of an article itself, but for the purposes of this one, let's stick to the effect on its fans. Social media blows up about every meeting these two teams have due to the controversy each game offers. Fans of both UNC and Duke at Leesville talk trash more than any Super Bowl or World Series. Fans are the most cut-throat when it comes to college basketball, and no exception is made for Duke and UNC. 
Garrett Robertson, senior at Leesville, has experience with this rivalry first hand:  "It is truly the greatest rivalry in sports. There's just nothing like it. Coming from someone that's seen a Duke/UNC game in person, it's just a completely different atmosphere than any other game." 
Robertson can distinguish his differences when in conversations with NC State fans rather than UNC fans. "I really don't have too much of a problem with State fans. They're not usually a problem. But UNC fans tend to usually get on my nerves consistently."
The feeling is mutual for Tar Heel fans.
"I believe UNC fans tend to truly overlook the 'rivalry' with NC State, therefore usually our conversations are not very harsh. When talking to Duke fan, on the hand, there definitely a sense of hatred, anger and disgust between myself and the fan. That just shows the intensity of the rivalry," said Mabry.
The Triangle of rivalries between Duke, NC State and UNC has great history behind it, and it will only continue as the years go on.The Divided Triangle of College Basketball.