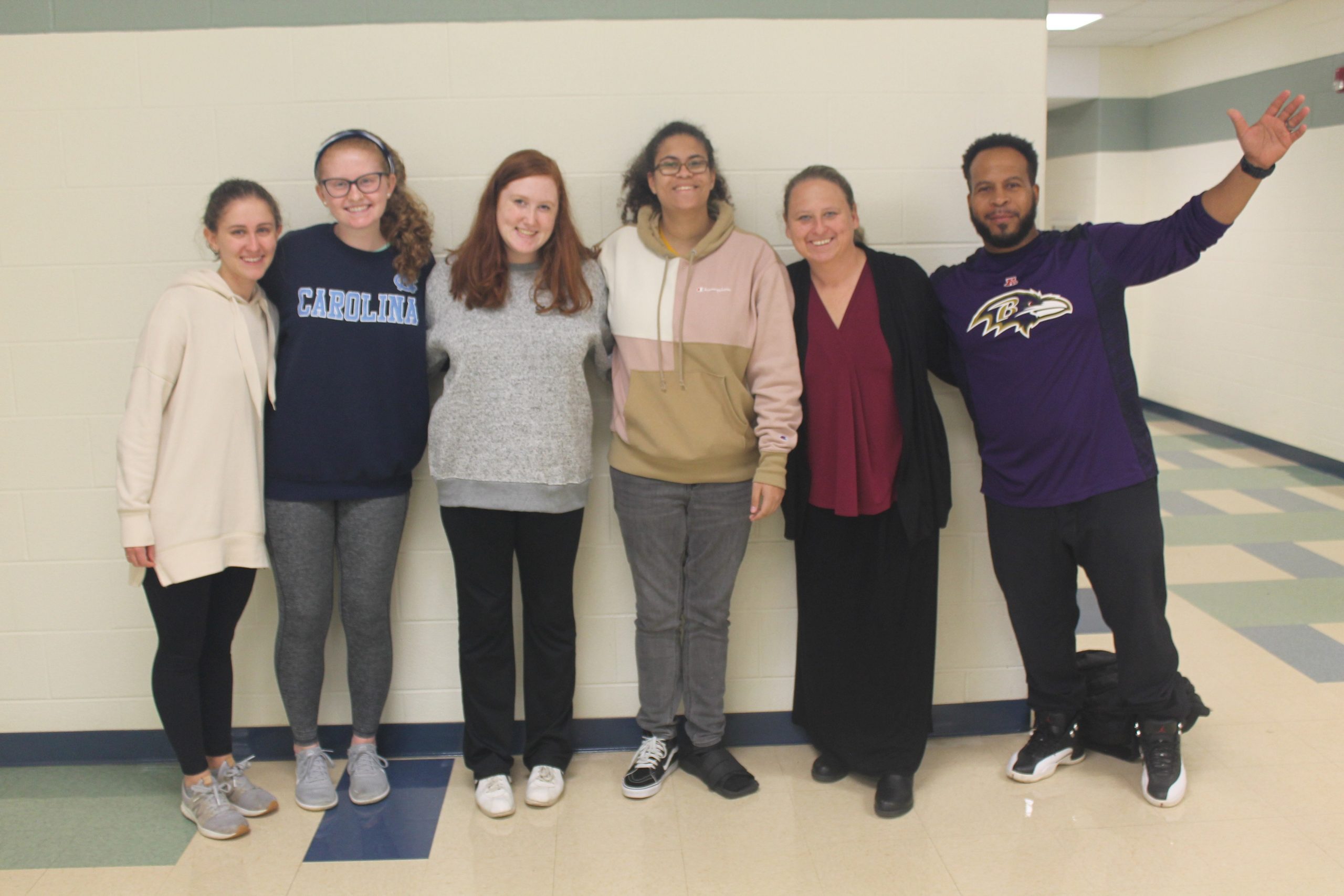 For a number of years, Leesville Road High School has operated under the SMART Lunch schedule: a school-wide lunch period just shy of an hour long where all classrooms are open for studying, tutoring, or anything else students may need to better their high school career. Classrooms bustled with life and activity as teachers, students, and administration alike socialized and developed as people. On any given day, one could find any number of students in any classroom. 
Under Leesville's new 2019-2020 administration, SMART Lunch has been terminated. As one of Mr. Solomon's first acts as Leesville's newest principle, an altered lunch schedule went into effect at the onset of the current school year. The new A/B lunch schedule–two lunch periods with half of the student body in each–would become the norm Tuesday-Friday, while Monday remained on the original SMART Lunch schedule. 
SMART Lunch provided many opportunities for students in all walks of life, but where it really shined was its fantastic promotion of clubs. From Travel Club to Black Student Union, Leesville's incredibly vast range of clubs was put on display each and every day of the week. Students were encouraged to use their Smart Lunch time to try new clubs and even run for office in ones they possessed real passion for. Club life at Leesville was a diverse and exciting realm for students to grow, develop new interests, and find their place in the community. 
This A/B lunch schedule may have been created with altruistic intentions, but its outcome has been nothing but detrimental. Lunch periods have been shortened, students have been alienated from their friends in other lunch periods, and students are spending an all-time low amount of time in teachers' classrooms during lunch. 
While all students were fundamentally wronged by the institution of this new schedule, those who participate in club activities have been hit the worst. The once thriving club community at Leesville has been effectively cut down to size as dozens of clubs have all been forced to move their meeting dates to Mondays — the only remaining SMART Lunch day. 
"The new lunch schedule was not thought through thoroughly, and the students it affected most directly were not consulted at all," said Jannah Said, president of the Muslim Student Association and Asian Student Union. "Initially, the new administration had scheduled the two clubs I preside over on the same day at the same time, all without asking me. I had to go through a lot to sort things out, and even when it was resolved, there still ended up being scheduling conflicts with the other clubs I'm part of." 
This thoughtless sequestering of club meetings put more than a few club members in a tight spot, even forcing some of them to choose between clubs they could attend that day. In the past, meeting conflicts rarely occurred due to the flexibility of SMART Lunch and collaboration between club officers. If an issue were to arise, club officers and sponsors would reach out, communicate, and resolve their scheduling issues in no time. The new administration has put officers in a box, removing any chance at collaboration or development of inter-organization communication skills. 
To make matters worse, any small clubs that were unfortunate enough to be placed in the same time block as a goliath like National Honors Society have all but gone extinct. "This new schedule…it's almost made smaller clubs obsolete," said a LRHS club sponsor who wishes to remain anonymous. "It forces kids to choose between multiple clubs instead of trying them all. It takes smaller clubs that'd you'd do for enjoyment or interest, and puts them to the backburner for things that will be a good resume booster."
Putting kids in a box, limiting opportunities for self exploration, and sucking the fun out of high school…is this really what our administration should be promoting? Should students really solely focus on how many boxes they check on a college application, and neglect unique growth/learning opportunities? 
Some might argue that this new schedule doesn't kill clubs at Leesville, but merely highlights the most "important" ones…but how can you argue that when there's so much to learn from every meeting your walk in to? While National Honors Society and Student Government can be pivotal in a students' high school career, that can be the only learning opportunities students are provided–that is simply unacceptable. 
Be it Weightlifting Club, Model UN, Environmental Club, or anything else, these diverse groups of people and interests should be allowed to grow and flourish. You can learn as much or more in an art room or sports field as you can in a classroom, and that type of learning should be celebrated, not shunned. Clubs are an outlet for creativity, an opportunity for ulterior means of growth, and a chance for students to develop personalized interests and invaluable leadership skills. But, I guess none of that matters so long as we dismiss for lunch more effectively….