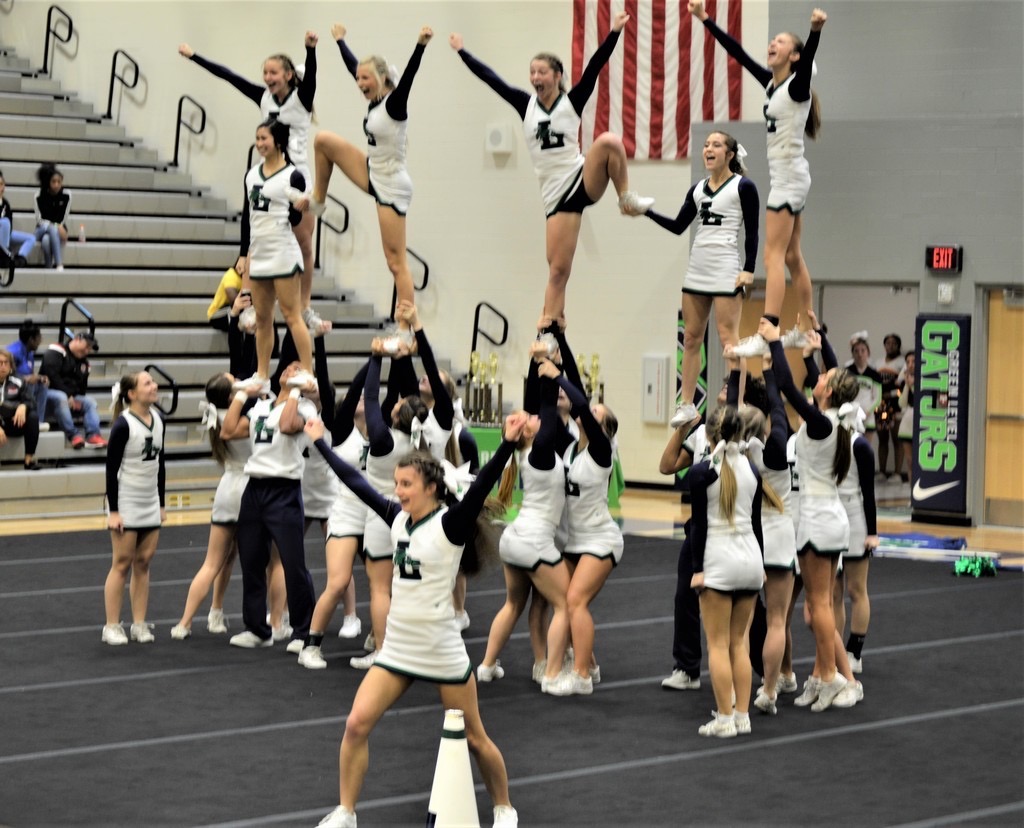 Leesville Road High School's varsity cheerleading team are grand champions after winning the annual Wake County cheer and stunt competition. The varsity team competed against 30 other high schools in separate divisions for the grand title, including division rival Apex Friendship. With confidence and teamwork, the varsity team deserves the title after seven months of hard sweat and practice coupled with cheering for Leesville football and basketball teams.
On January 25, the team arrived early to the competition with high hopes and determination. Held at Green Level High School, the LRHS varsity cheer team set their focus on winning the grand title.
Walking into the competition, varsity team member, Sidney Miller, says she was confident that her team would perform well saying, "We were confident and hoping we would hit a high scoring percentage,  but we were also nervous going into the competition with so many other teams." 
After four hours of cheering, the LRHS varsity cheer team earned the title of grand champions. Placing first in the judges scoring poll, the varsity cheer team scored an 86.1/100.
Bringing home the trophy and title, the varsity cheerleading members return proud and satisfied that their hard work paid off. Sydney Crump, LRHS varsity member, said the competition was a perfect opportunity to show off the team's skill and was overall a neat experience."It was hard competing against so many teams, but overall it was a cool experience getting to go and compete and see other skills from different teams."
With the trophy and grand championship title secured, the LRHS varsity cheer and stunt team begins preparing for their next season's competition.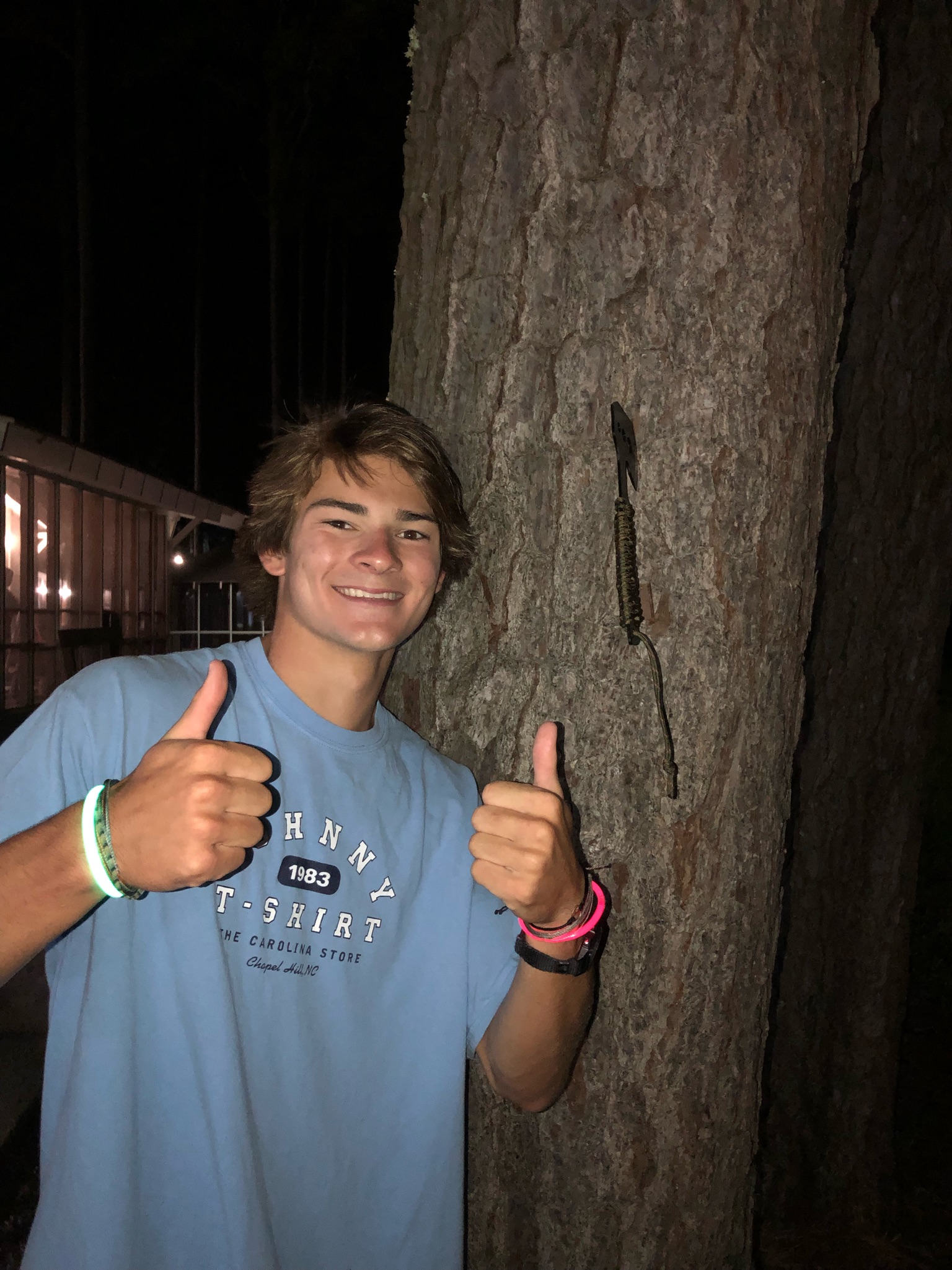 Hi! My name is Chase and I am a staff writer for The Mycenaean. Two fun facts about me are that I enjoy playing guitar with my dad and friends, and I also am a two-time spikeball tournament champion.