Scarlett Johansson first portrayed Natasha Romanoff in the Iron Man movies but the character never had a main role until the first Avengers movie. Now, she finally gets a solo movie of her own. (Photo used by permission of mavelousRoland via Flickr)
As an avid Marvel fan, I've been waiting for Marvel to release 'Black Widow' for a long time. May 1, 2020 will mark the debut of the solo film starring Scarlett Johansson as Natasha Romanoff. For years, fans have wanted a film for the character but have never received one. Now, Cate Shortland has taken on the role of director for the solo film.
The first trailer arrived on December 3, 2019 and sent fans into a frenzy. The trailer showed Romanoff going back to her Russian roots and facing her past, and is most likely set in between Captain America: Civil War and Avengers: Infinity War. The trailer introduces characters like Yelena Belova (Florence Pugh), Melina Vostocoff (Rachel Weisz), and Red Guardian (David Harbour) and we know from the comics that they are very close friends to Romanoff.
On Monday, January 13, an exclusive look for the movie dropped during the 2020 College Football Playoff National Championship. The trailer expanded the Movie's plot and we learned that Romanoff is on the run from the government. With the help of the two other Black Widows and Red Guardian, it looks like their goal is to stop the Black Widow Program and Taskmaster. 
The new villain is familiar to the comics and known for being able to mimic one's physical abilities in combat. In the exclusive look, Romanoff faces off with Taskmaster in a dramatic synchronized fight scene and it's obvious he has matched her abilities. 
Marvel fans around Leesville are extremely excited for the upcoming movie. "It feels like they're going with a totally different tone then what we normally see in the MCU… it looks a lot more serious and gritty," Sean Waters, a junior says. The movie does seem to have darker undertones than what fans are used to and hopefully it will pay off in the end. 
"It seems like we're not going to get exactly what the fans thought it was going to be like: Winter Soldier, training, Red Room. We're going to get a lot more of what happened between Civil War and Infinity War," said Maddie Guilliams, a sophomore. 
With whatever path Black Widow will take, Marvel rarely disappoints in movies like this. Hopefully, the film will resolve restlessness some fans feel about Romanoff's death in Avengers: Endgame and provide an ending to satisfy the character's journey through the MCU.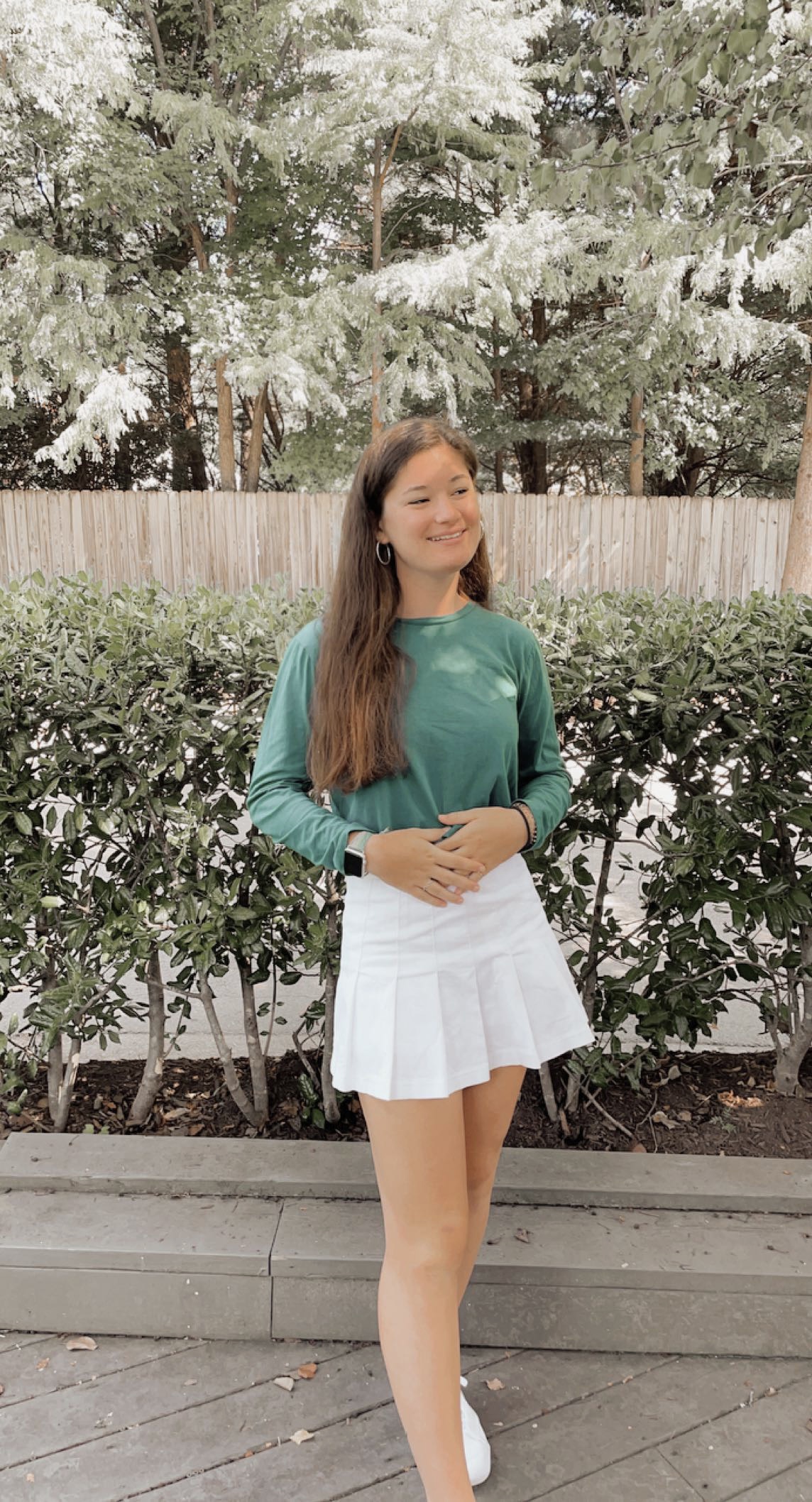 Hi! My name is Emma and I am a staff writer for The Mycenaean. I am part of the LRHS Chamber Orchestra and I am also scuba certified!