Little Women (2019) was released on December 25, 2019.  It is the sixth movie to be released based on the 1868 novel Little Women by Louisa May Alcott. (Photo courtesy of Alexis Taylor)
Little Women, released on December 25, 2019, is the sixth movie adaptation of the1868 novel Little Women by Louisa May Alcott.  The movie follows the life of Jo March (played by Saoirse Ronan), through flashbacks as a child growing up with her sisters and in her 'current day' status.  
Jo and her sisters grew up wanting to achieve their dreams, going against the social norm for women of the time, to become a female voice in the world.  "The world is not going to forget Jo March," says Jo in the movie. Jo aspires to be a well-known author, writing short stories and plays for her family and community, before finding her way to big publishers in New York City.  
While Jo tries to prosper as a writer, her sisters also confront following their aspirations. The eldest, Meg (played by Emma Watson), gets married and abandons her big dreams of being on stage.  Aspiring artist Amy (played by Florence Pugh), the third child, goes off to Europe and finds herself in a difficult situation of choosing between becoming a proper lady by marrying a wealthy man to help support the family or following her heart.  
Sadly, the youngest of the four sisters, the musically-inclined Beth (played by Eliza Scanlen), falls ill with scarlet fever as a young girl in Jo's flashbacks, from which she recovers. However, the story later shows that during the present time, she has relapsed, which causes her to be deathly ill.   This has taken a toll on Jo, and she puts her dream aside, to focus on her family.
As someone who has never read the original story Little Women by Alcott, I got to experience the movie as the director, Greta Gerwig, intended viewers to take away.
"I reread the book as an adult, and I was bowled over how modern it was, how much it was about women, ambition, art and money.  There were lines that could have been written yesterday. It was a chance to address things that were so personal, and also to do something radical with it.  I think you have a license with material that is beloved, because you can start with a common language," said Gerwig in an interview with Time.
When you break down the movie, you see a poor family who is there for each other through thick and thin.  With their father off fighting for the Union during the American Civil War, the sisters and their mother struggle to make ends meet at home, but still manage to stay happy.  It is a simple tale, but so many versions of stories like this happen in the real world, making the movie very appealing to the modern era.
Even though the March family is not in the best situation, they are willing to give up their few extra necessities for those who are in worse situations, showing a strong sense of selflessness, which is a trait that is well respected and admired.  This is a great lesson for younger generations to learn to grow up to be the best person they can.
Little Women is also a very touching movie.  When Beth March is yet again diagnosed with scarlet fever, she asks her sister Jo to not give up on her dream, which is the one thing she says will let her stand out in the world. This is another thing that the movie wants viewers to take away: to not give up on your dreams, no matter the situation.    
Little Women is a great story of self-sacrifice, showing viewers the real meanings of the words giving, struggle, hope and perseverance.  The movie teaches a great moral lesson: Sometimes, you have to give up some of what you love for the sake of others, but that doesn't mean you have to totally give up on your own dream.  This is an important lesson for everyone, making the movie Little Women a great experience for people of any age, even if you haven't read the book.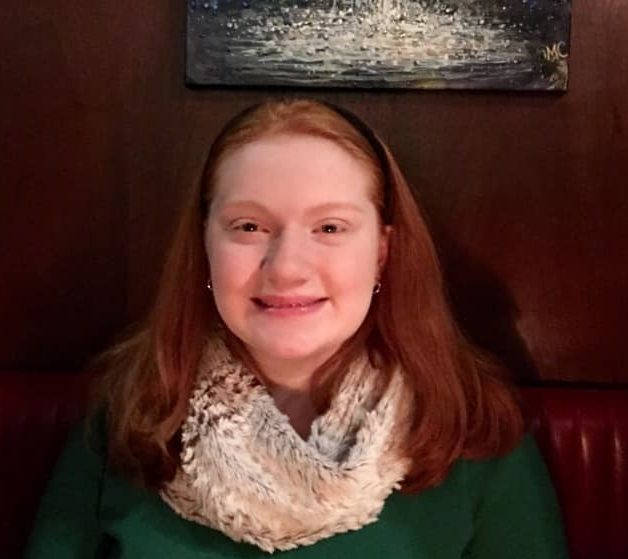 Hi! My name is Alexis Taylor, and I'm a staff writer for The Mycenaean. I am also a volunteer video editor for my church. I love older music, TV shows, and movies!