---
In 2019 I started a project — I wanted to see how my music taste shifted every month and what I found or rediscovered. I'd like to think that I am open to many different music styles and genres (except country) and I usually can tell if I like a song or not after a couple of listens.

Going into the year, I mainly expected to stick to some of my favorite artists, and I figured that my 2019 most listened to songs wouldn't surprise me. While I definitely could predict some of my favorite songs, 2019 allowed me to explore genres I didn't typically listen to. I grew up in a household that raised me on rock and I always tended to lean towards alternative kind of music.
---

Starting off with a bang, January offered me some of my most listened to songs of the year. J.Cole's song "MIDDLE CHILD" really motivated me to continue listening to rap this year. I usually have certain rappers I explicitly listen to, and oddly enough I never listened to much J.Cole before this year. He's definitely caught my interest and I enjoyed going back and listening to his old albums.
In contrast, I was really excited to hear Sam Smith's new song "Dancing With A Stranger", which blew up quickly. The song ended up on my favorites by the end of the year and I really enjoy listening to Smith's voice. He has a very different male voice compared to a lot of singers, and is able to sing multiple styles. He does a lot of gospel inspired songs that I really enjoy such as the song "HIM".
---
---

There really is not much of a shift from January and February, and the two months are really similar in terms of songs I listened to. I continued with the rap trend but not newly released songs. My friend really influenced this playlist because she'd play many of these older songs for me in the car and I would continually listen to them. Songs like "No Stylist", "Startender" and "Power Trip" would constantly play in my car. Having two months being rap centered really shocked me because I never would have considered myself someone who listens to rap all the time. I've always been more into rock because of my parents' influence
I still listened to a lot of pop, mainly being Ariana Grande because of the release of her surprise album thank u, next. While I personally thought the album lacked a lot of Ariana's normal style and it wasn't my favorite but I absolutely loved the song bloodline. I thought it was on brand for her, and the beat was a great pick me up for a slow and sad album.
---
---
Looking back, March was the worst month in terms of new songs and the number of songs I actually listened to all year. I can't remember if I was sad, but I listened to a lot of Juice Wrld and Hozier. I love both artists however, a lot of the music seemed melancholy yet catchy. While a couple of songs came out this month like "bad guy" and "Sucker", the month really didn't excite me.
Billie Eilish's new single "bad guy" debuted in March, and while the song was enjoyable for the most part, I wasn't completely sold. I actually listened to the song a lot throughout the year, but I was still on the fence about whether I enjoyed it or not. I really liked Eilish's 2017 EP dont smile at me — I thought it had catchy songs but were balanced out by some really pretty slow songs. Her 2019 album WHEN WE ALL FALL ASLEEP, WHERE DO WE GO? flopped for me, which sucks, but I don't expect to give up on her music.
---
---
I noticed a major shift in this playlist more than any other, mainly because I heavily listened to alternative and pop music this month. This playlist really reflected spring in the bouncy and fresh nature of the songs. "ME!" By Taylor Swift quickly blew up as the first song released off her Lover album. While many people thought the song was childish and annoying, I actually really liked the song, and the fact that one of my favorite artists (Brendon Urie) was featured made it better.
"Juice" by Lizzo also appeared on my April playlist who I thought released a couple of great songs in 2019 and kept me continuing to listen to her. I could never go one month without listening to something alternative rock-ish, and Tame Impala took my playlist by storm this month. "Borderline" became one of my favorite songs to listen to throughout spring and summer. Something about this song makes me feel happy and I love to dance around to it.
---
---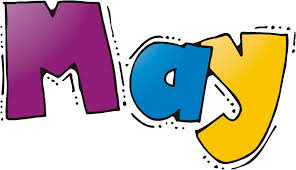 Continuing on with the spring feelings, May seemed to follow no specific pattern compared to that of January or September. Rocketman — the Elton John biopic came out in May, and my mom and I got hooked on a lot of his music. I listened to songs such as "I'm Still Standing" and a song from the movie called "(I'm Gonna) Love Me Again".
I also dove back into Lana Del Rey, who I had been a huge fan of a couple years ago but stopped listening to her as of recent. Her song "Doin' Time" instantly became one of my favorites for 2019, with the catchy lyrics and soft melody. The song checked all the boxes for me and caused me to really enjoy her music again.
Funny enough, people tell me I listen to some pretty garbage bands or artists. I usually understand that a lot of my music taste is abstract and most of the times the music doesn't always sound pleasant. However, one popular artist never stuck with me until 2019.
Tyler, the Creator never appealed to me because of his disjointed lyrics and beat. I never understood his flow, and I could never drive to his music or dance with my friends to it. His 2019 album IGOR did offer one song that I did enjoy though: "EARFQUAKE". Probably his most popular song off the album, it finally gave me what I had been missing from his music before: a good melody, catchy lyrics and an interesting instrumental.
---
---
School is out and so many great songs and albums came out as well. Breakout star of 2019 Lil Nas X dropped his Grammy nominated EP, featuring songs such as "Panini" and "Rodeo". The Jonas Brothers made their comeback with their album Happiness Begins, with the song "Only Human" being in my top played songs of 2019. Both Lil Nas X and the Jonas Brothers really shaped my summer, giving me the nostalgia of my youth and some new and fresh music that I never thought I'd like. Lil Nas X is probably the most "country" (if you can even call him that) artist I listened to in 2019. He bridged the gap for me between music I never listen to and catchy songs I could sing along to.
Both Bastille and X Ambassadors came out with some of my favorite albums of 2019. Bastille's new album Doom Days is their first album in 3 years, and it did not disappoint. My favorite songs off the album such as "Quarter Past Midnight" and "Another Place" are uplifting and made for perfect song when I would go to the beach or hang out with friends. Also their slower songs like "Doom Days" and "4AM" are so beautiful and relaxing that you could fall asleep to them. X Ambassadors album Orion featured a song called "HEY CHILD" which quickly became one of my favorites for 2019. It has a catchy beat and I like the overall message of the song.
June really emphasized energetic and uplifting music to be a backdrop for such a fun summer month.
---
---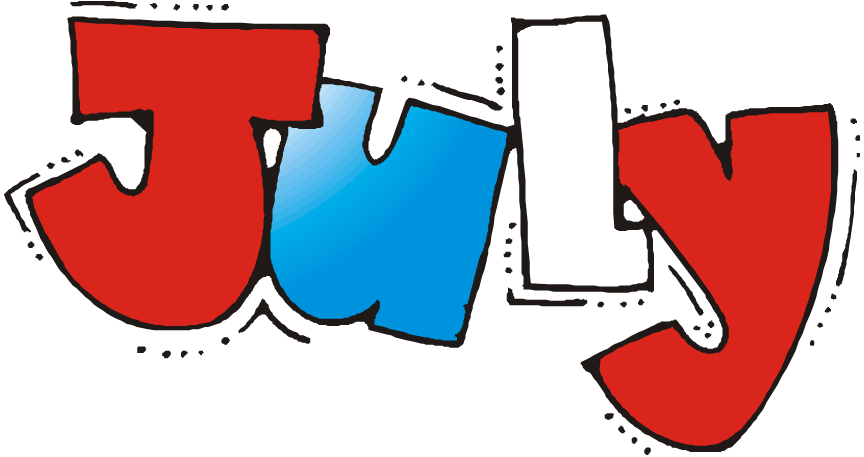 Looking back, the only month to rival March in most boring songs had to be July. I didn't really branch out and listen to new music, and I kind of regret that. I would constantly look for new music but what I found was lacking the same punch I got most other months.
The new soundtrack for the Lion King surely was interesting. I like Beyonce, but I really am not crazy into a lot of her newer music. I listened to a couple of the songs and the only one that really stuck from the new album was called "MOOD 4 EVA". I thought the beat was catchy and utilized some good lyrics as well as features from Childish Gambino and Jay-Z.
I continued to listen to alternative music, but one standout song for the whole month was "Look What I've Become" by Mike Posner and Ty Dolla $ign. I found this in one of my discover playlists and I grew to love the song. Ty Dolla $ign came as a surprise on the track, so hearing him on the song was great. It reflected more of how I felt in July, mainly because I was constantly traveling and I was having a good time. I listened to a lot of older music from previous months but new music in July just was not there. A lot of the artists I listen to did not release new music. If they did, a lot of the songs felt boring and too similar to other songs they released.
---
---
Speaking of older songs, August seemed as if I was back in the early 2000s and the first half of the 2010s. Mac Miller dominated the month for me, and it was here where I listened to my favorite albums of the decade as well as my most listened to song of 2019: 100 Grandkids. The song is about making it big, and it's from a period in Miller's life where he felt the happiest. It's such a great hype up song for me and I listen to it about five times a week.
BROCKHAMPTON, "America's favorite boy band" released their highly anticipated album SUGAR and I was obsessed with it for weeks. I love BROCKHAMPTONS unique style and blunt and raw subject matter. The band is a really interesting collective of so many talented individuals and by having such a unique group, it inspires others that a band is not just singers or rappers, but graphic designers and artists. The title track "SUGAR" as well as "BOY BYE" are my favorites.(I still listen to "BOY BYE" on a regular basis.) The flow of the song is really interesting, and I love dancing to the song.
Rounding out the month, Cage the Elephant and 5 Seconds of Summer all released singles in August and by the end of the month, I had one of my favorite playlists of the year. A problem I encountered throughout the year would be going several weeks without new songs I liked. August gave me great songs almost every other day, and I'll continue to listen to the playlist in 2020.
---
---
September gave me edgy, grungy vibes and for some odd reason I really enjoyed a lot of the music. Since it was the first month back at school, I tried to stay positive, but I hate waking up early and so the depressing rock music helped make my mornings more interesting. Post Malone's new album Hollywood's Bleeding set the tone for the month. I actually prefer a lot of the new songs on this album to his major album in 2018 beerbongs & bentleys. I liked the features on the album more and I really got into a lot of the beats more.
One standout artist for me this year, Grandson, appeared on my September playlist. Grandson is a Canadian rock artist who caught my eye mainly due to his gritty and authentic vibe. His lyrics reflect issues going on within the US, revolving around teenage depression, gun violence and political views. His music stood out from many other artists this year, and I really enjoyed his album a modern tragedy vol. 3 this year.
---
---
In October, I went to the Bastille concert, and I listened to the opening act Joywave a lot this month. If the name doesn't ring a bell, you may be familiar with the song called "Dangerous" which is their most popular song. They are a band out of Rochester NY and they make really alternative rock almost electronic-like music. I think there is something really special about their music and I'd recommend people to check them out.
Something about the fall weather brought me back into the Weeknd, specifically his album Starboy, however my favorite song was off his earlier album Beauty Behind The Madness. The song "Losers" is calming and uses a piano as the main instrument and I really like that in a lot of songs. It strays from traditional rap and brings in a new element that I haven't heard from many rap artists.
---
---
In November, I got really into the app TikTok and all the music that's on the app. A lot of the songs are weirdly good and I saved a couple of them to my playlist. Songs like "Bad Boy" and "BODYBAG" feature weird instrumentals and even weirder lyrics but for some reason they just work. Tik Tok has a lot to do with dancing and it's definitely fun to try and learn the dances to each song.
Harry Styles made his return with the singles "Lights Up" and "Watermelon Sugar". Both I really enjoyed and got me super hype for his upcoming album. The songs gave me up beat, summery vibes in November and it brought life back into a pretty dull month. November was cold, and I needed some pick-me-up songs to get through the three weeks until Thanksgiving break.
Lastly, The Weeknd released two new singles that have to be some of my favorites for 2019. "Heartless" and "Blinding Lights" really fit with the aesthetic he portrayed in his music videos of a Las Vegas casino. Personally, I've never been but I really enjoyed the dance/rap vibes he gave off. While I think I prefer "Blinding Lights" a little more, I still love "Heartless" and am super excited for the album in 2020.
---
---
The last month of the year started off pretty strong, with Harry Styles releasing his album Fine Line and NF releasing his new single "PAY MY DUES". NF is a rapper you could listen to with your mom. He doesn't talk about drugs or women in a derogatory way but rather talks about success and his real life problems. "PAY MY DUES" discusses the negative impact of critics in pop culture, and the struggle it is to be an up and coming artist. Many don't like NF's sound and voice, but I think his topics and lyrics are too interesting and important to ignore.
December went by pretty slow, and honestly this year I listened to very little Christmas music. I couldn't really get into all the music, whether its because it was not cold enough or I did not hear any new songs. I am kind of sick and tired of listening to old Christmas music, but I did listen to "All I Want For Christmas" at least once and did not hate it.
---