'YouTube Rewind 2019: For the Record', released on December 5, 2019,  has so far, it has become the 3rd most disliked video on the YouTube platform.  (Photo courtesy of Alexis Taylor)
On December 5, YouTube posted their annual year review video, known as Youtube Rewind.  YouTube Rewind is an annual video released by YouTube to project the events of the year on the platform. But were viewers happy with what YouTube came up with this year?
Last year, YouTube released 'YouTube Rewind 2018'.  It was a major disappointment to the community, and it has become the most disliked video on YouTube since its release on December 6, 2018.  With over 17 million dislikes, the video quickly surpassed the previous most disliked video- Justin Bieber's song Baby, released in 2010, and currently has over 10 million dislikes.  
YouTube creators seemed to take this disappointment into mind when making 'Youtube Rewind 2019: For the Record'.  In the beginning of the 2019 Rewind, the creators began with saying "In 2018, we made something you didn't like. So in 2019, let's see what you did like.  Because you're better at this than we are."
As of December 18, 2019, YouTube Rewind 2019 has become the 3rd most disliked video on Youtube. Only 6 days since its release, the video has over 7.6 million dislikes, with 65 million views.
The creators seemed to have taken a 'safer' route with this year's video, and viewers noticed. This year's rewind did cover the most viewed and liked videos and YouTubers, but it wasn't like previous Rewinds.  In previous years, YouTube has reached out to many YouTubers to star in the rewind with what they became trending for. This year, there was no staring of any YouTubers in the actual video, only mentions of them.  
Many comments in this year's video are saying that YouTube could have covered much more rather than just the top ten most viewed videos this year.  YouTube disappointed many that the video was just clips of videos.    
"That was honestly worse than last year's.  At least last year's was memorable. We don't need a WatchMojo video."  said a top comment made by Top_Hats_Off_ .
"Even YouTube is stealing other people's content,"  said one viewer taking a hit at YouTube's new copyright policy.
Other highly liked comments expressed disappointment in the video.  "They did it again guys, we spected [expected] nothing and still disappointing," stated one viewer.  
Another commented: "It's funny how actually there's no one at the video at all, just clips of videos of them.  This one only needed like one person to do the edits and the video was pretty much ready".  
Former Viner turned YouTuber, Daz Games (aka Daz Black), reviewed YouTube Rewind 2019.  "This is the problem I've been hearing that it's apparently a glorified top ten list of different categories and that's it. And the whole approach was lazy." 
After watching the video, Black said, "I think this was better than last year.  I do understand people wanted them to create one like years previous where it was more creative and it featured the artists.  This one was just a glorified show real of top ten different categories. But at the end of the day, it did showcase and feature the most popular, most watched, stuff on youtube.  So you can't really blame them for doing that ."
Another YouTuber, RoomieOfficial, reviewed YouTube Rewind 2019 with fellow content creator Boyinaband.  "It's boring. It's incredibly boring… the video is too safe."
 "I think, personally, tell me if I'm wrong, but the intro is really pandering to me… let's just point out, they said 'You didn't like', they didn't say it was bad.  They say 'we made something you didn't like' last year. YOU didn't like it. If I made a song, there's a difference between saying 'sorry I made a bad song' and 'sorry YOU didn't like the song I made.  I'm sorry you feel that way'. That's what that means." RoomieOfficial stated later in the video.
"They've got a lot of creators here that have done some more controversial stuff that they're acknowledging," said Boyinaband.  "In general, it was seen as a celebration. But then, over time, I think it became a little more of a 'alright let's see what Fortnite dancing in the forest it's going to be this time."
"An AI could make this top list…. just give it to the algorithm next year… if they keep this trend going, next year it's just going to be an excel sheet, just scrolling down an excel sheet with stats… if it keeps going like this, I think it's going to feel less like a celebration."  Said YouTuber RoomieOfficial.  
And even well known YouTuber, PewDiePie, said "Despite YouTube's best efforts, YouTube Rewind is still a disaster…  When you watch it, the reaction is just 'yeah, there's not much to say about it. It's kinda boring'."  
After watching the intro, PewDiePie stated, "I know they didn't mean for this, but it does come across as a tiny bit passive-aggressive wording it that way."
"[talking about MrBeast' video 'Make This The Most Liked Video On YouTube' being the most liked in 2019] The whole point of this is to get that metric, you know? Well, It doesn't give a genuine reflection of what the year is.  It doesn't capture the moment of what happened last year, and I feel like that's the whole problem with this. They try to avoid the politics, which makes sense, but then you lose the reflection of what the year was."
And it's true.  YouTube has openly said that to avoid getting the video blocked across the world, they did not include any of the children's videos, controversial videos, etc.  "Any geo-restricted content that would prevent Rewind from being viewable globally was removed." said YouTube on a website they made describing how they chose the content.
 PewDiePie later said, "But I didn't think this year was that bad, that's my genuine reaction.  I don't think it's that bad, I don't think it's that important, I don't think it's that big of a deal.  But clearly, these videos have worked themselves up to be something really big for the platform." 
Personally, I feel the video does lack some important details of 2019 on YouTube.  I do agree with YouTuber PewDiePie, when saying that YouTube is trying to avoid any controversial topics.  But, the video is a 'rewind' of the year, showing the best things from the platform from 2019. 
The video itself has gotten a lot of attention in the days following the release.  A lot of mixed emotions from every viewer. Despite the mixed emotions, the video seems to have done its job of bringing the YouTube community together.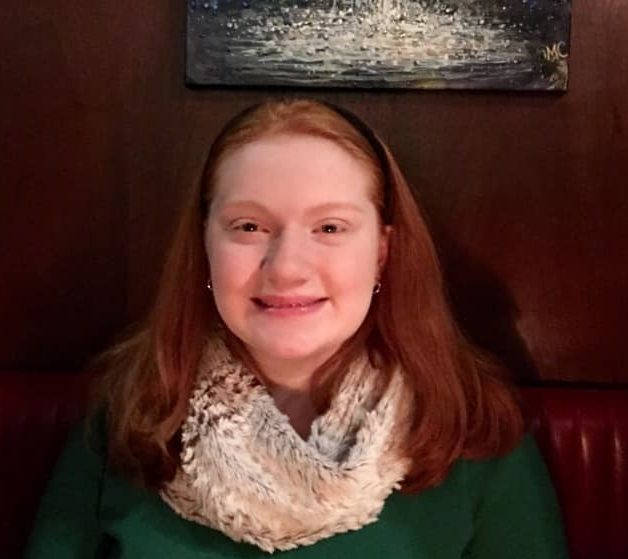 Hi! My name is Alexis Taylor, and I'm a staff writer for The Mycenaean. I am also a volunteer video editor for my church. I love older music, TV shows, and movies!