Walking into the gym of Broughton High School, the energy in the air is electric. The gymnasium, which easily fits 3,000 in the seats and 500 standing on the floor, is filled to the maximum. A stage and massive American flag are the main focus of the room. The crowd is ready and excited, and as Congresswoman Ayanna Pressley takes the stage, they go nuts. 
Congresswoman Pressley is one of the four members of "The Squad"– a group of four Democratic Congresswomen elected to Congress in 2018. All four are very progressive women of color. Pressley is, to say the least, powerful. Her first words on stage are "This room… this looks like a movement!" She expertly commands the crowd, speaking with volume and confidence. In her speech, she thanks her father for supporting her interest in activism and her mother for giving her her courage– "I have never asked for permission to lead," she said. These are bold words, but Pressley has proved herself to be bold in the past. 
While she touched briefly on her own ideas– dealing with misogyny, racism, debt, and healthcare problems– most of her speech was in support of presidential candidate Elizabeth Warren. "I am so grateful to call Elizabeth Warren a friend, a partner in good, and my Senator. I am proud to endorse her candidacy for president," says Pressley. The noise after that is deafening, and just when you think it can't get louder, Warren herself comes on stage.
Elizabeth Warren is powerful in her own right. A 70-year-old Democratic Senator from Massachusetts, Warren is a strong contender in the race for the White House. She's not as dynamic as Pressley, but her outgoing personality is enough to make up for it. She cracks jokes and engages the crowd relatively well. Once the applause dies down, Senator Warren starts her speech on a somber note– a moment of silence for Denzel Cummings, the campaign's NC community organizing director who died earlier in the week– "We mourn his loss but celebrate his life," said Warren. 
After a short bit about her big brothers, which gets laughs from the audience, the Senator launches into a story from her childhood. She tells of her father, who suffered a heart attack when she was young, forcing her mother to get a minimum-wage job to support her family. This is the start of one of the biggest talking points of the night– minimum-wage jobs. 
Warren talks about her own experiences in a low paying job, relating her experience to those of today's youth. She argues that a minimum-wage job today is not enough to support a family of three, a point echoed by many of her fellow Democratic candidates. This argument, along with her repeated call for Medicare For All, are supported by her two cent wealth tax proposition– households worth at least fifty million dollars would be taxed two percent of their wealth, and those worth at least a billion dollars would be taxed at three percent. The idea has been deemed radical by Republicans and the billionaires who oppose her, but fellow Democrats seemingly support the idea.
A few times throughout the speech, Senator Warren makes thinly veiled references to President Trump. Saying they would remove him from the White House got a particularly loud reaction from the crowd. Warren, however, didn't constantly bash her opponent or his political party, a habit Trump seems to be fond of at his own rallies. She seems to be more focused on her own policies, but that could simply be because, as opposed to the President, she's on the campaign trail.
The rest of her speech is a mix of personal anecdotes and policy ideas. She talks about healthcare, funding for schools, "protecting our democracy," and free college tuition. That last one gets one of the loudest cheers of the night. She ends to raucous applause.
After her speech, Warren takes some questions from the audience. They're not light questions, but questions about presidential decisions, regarding gun violence, foreign policy, and international interference. She got particularly animated during the gun violence question, citing the several mass shootings occurring in the past several years as evidence for the country's need for gun control. 
The senator ended on a different note than most events– she takes selfies with anyone from the crowd that feels like staying behind.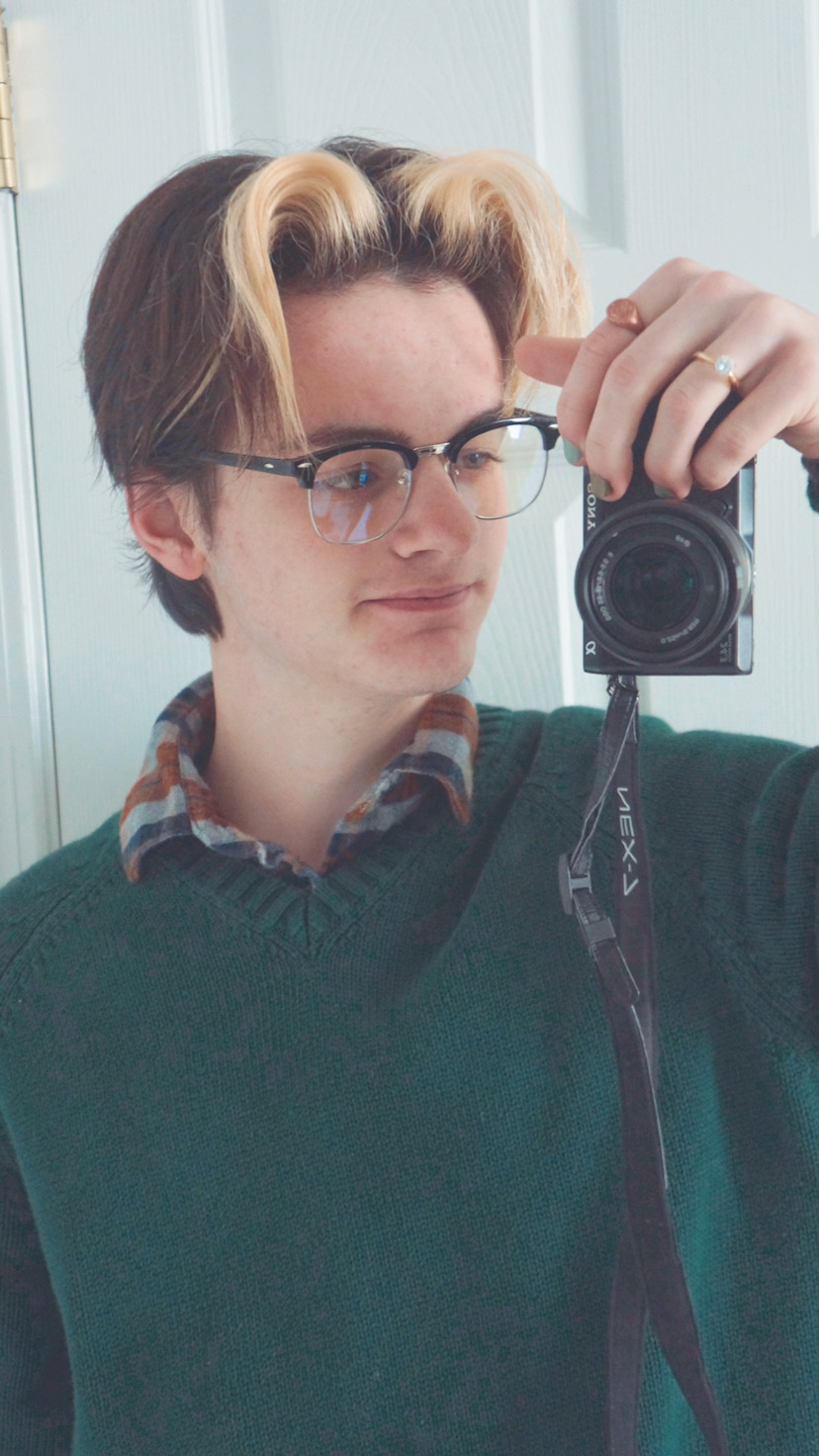 Hi! My name is Brendan Shore and I am a staff writer for The Mycenaean. I am an avid photographer and rock climber!