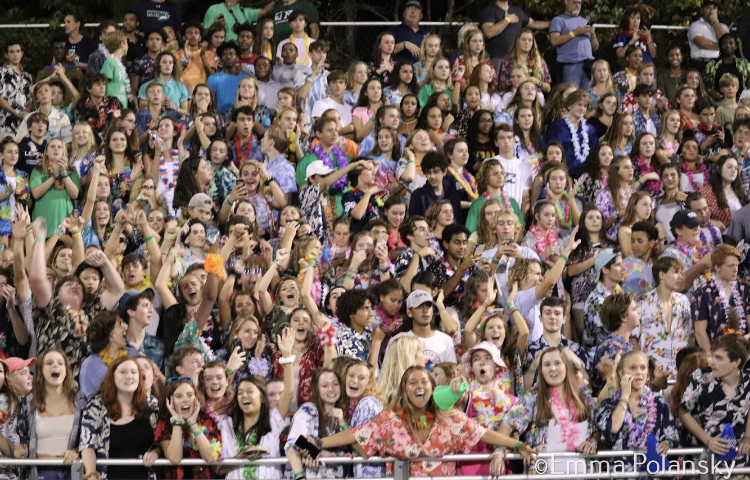 Friday night football is a high school tradition. At LRHS, students dress up according to a theme, and cheer in their student section to hype up their team. The themes range from green-out, hawaiian, halloween or tye-dye. Having a theme gives students a boost for wanting to go, letting them dress up for their favorite themes.
"Dressing up with all my friends, getting paint on and getting to tailgate really gets me excited for the football games," said Bailie Cook, a Leesville senior. "The theme everyone seems to like is Hawaiian out and green out. Dressing for Hawaiian out when we play Gibbons is huge and gets us really hype since they're a big team and it's fun to dress preppy against a private school."
Having themes for football games is one of the most exciting things to happen to highschool football. Not only does it get the student section pumped for the game, it also lets the football team know they have their school to support them no matter what.
"Having a hype student section is great because it's nice to know you have a fanbase of people there to support you," said David Sohn, a 4-year varsity player for Leesville.
Playing against Gibbons was a huge game for Leesville, and Leesville students, ranging from freshmen to seniors, showed out to the away game, located 20 minutes from LRHS. Leesville took home a win of 30-24, and this game will go down as one of Leesville's biggest football games with one of the largest, Hawaiian themed, student section. The theme had a big effect on hyping up the students, and the team, preparing us for this win.