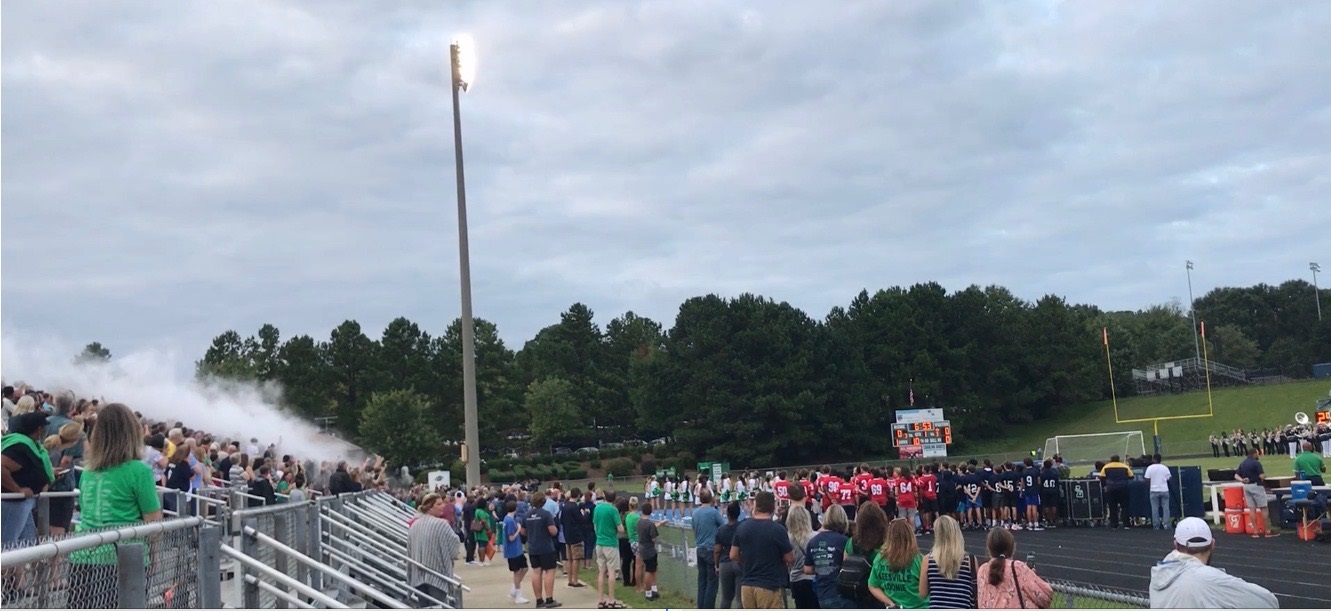 Varsity football games have a different atmosphere at Leesville compared to other schools. The band plays short phrases of a song for the football team, and the dance teams whirl and twirl for the crowd. At most schools, these moving groups are separated from each other– at Leesville, this is not the case. 
Leesville football games have a different energy; football games are a source of fun for all.
The Leesville symphonic band plays strains of music– everyone can hear the band. Popular songs such as September and You Can Call Me Al are performed for the parents and football team to enjoy. 
The Dance Team learns the same songs as the band to provide an auditory and visual performance for the parent section. Abigail Trammel, a member of the Dance Team, said "Since we dance, it's different for us because we're obviously not in the stands." Trammel does not notice a difference in moods between home and away games. Home games, however, are "so much fun, I love them; they're probably the best thing ever," said Trammel. 
During half-time, students tell a story to Loonieville to hype everyone up. Depending on the play during a game, the student section will chant different phrases: "We are Leesville, we are pride" and "I believe that we will win" hype the students. Everyone in the section jumps and it gives the football team the motivation the team needs to win the game. The students are free to manage themselves at football games. 
The Leesville support at the previous Gibbons away game was over the top. Leesville breaks the standard with its high energy student section and smiling cheerleaders. There is always a battle between student sections– which one is more proud and excited for their team? 
Energy for football games is strong. The different groups that are brought for entertainment contribute greatly to the mood of football. Without the students, the band, and the dance and cheerleading teams, games would not be the same.