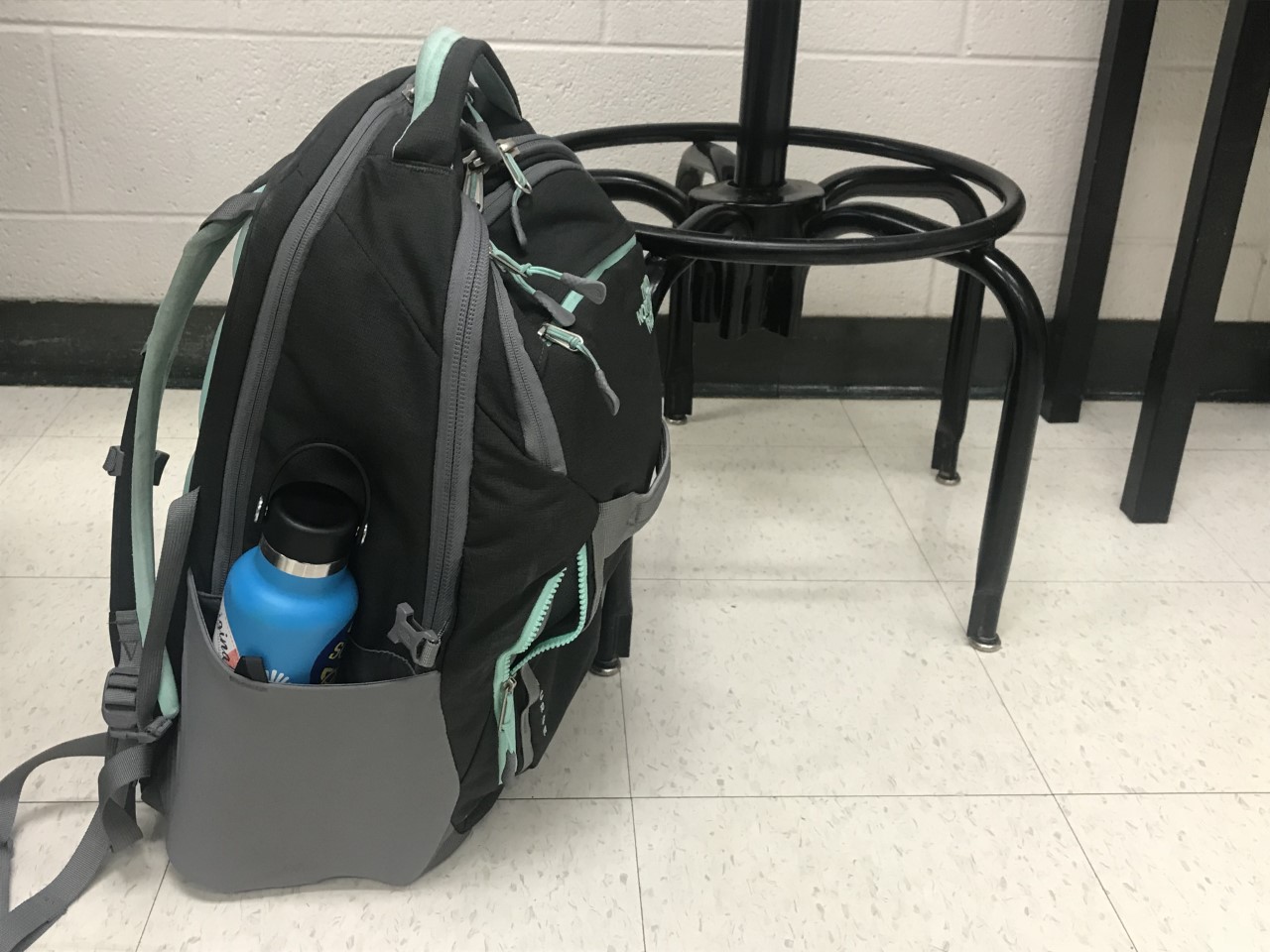 Large backpacks are frequently seen carried around Leesville, weighing down on students' backs and causing stress. (Photo courtesy of Abigail Mabe) 
Students at Leesville Road High school carry their backpacks on a daily basis, bringing it to every class period of the day. Four different class sets of supplies is a lot to carry around and these high demands weigh down on the students' shoulders, both literally and figuratively. 
"Sometimes [I carry] three [textbooks], usually two. [I] Definitely wish I could carry less," said James Bunton, a student at Leesville. 
Many AP classes require the college-level textbooks to be carried to and from school on a daily basis, ranging from around 300 to 1,000 pages and weighing around ten pounds. "I actually broke the zipper on my backpack last year by trying to fit too much stuff. Most of my weight comes from those high-glossed textbooks so [my backpack] doesn't really get lighter as the year goes on," Bunton said.
"Friends have often come to tell me my backpack is way too large," said Rhiannon Williams, a student at Leesville, who is also taking several high-level classes at Leesville. "My stuff is pretty heavy most of the time, and it honestly affects my posture and my back." 
Students do not typically use lockers in high school, and Leesville's lockers require a fee to use. The quick transition time between classes also creates a difficulty in using lockers, and as a result, students are forced to lug around heavy backpacks from class to class. When asked if his backpack causes a strain on his back, Bunton said, "…almost to an unbearable point." 
As the semester moves forward, students receive more papers and assignments, weighing down their backpacks even more. Some solutions to this dilemma would be to have one large binder with multiple dividers for classes. Keeping a large binder at home for each class or transporting assignments from a folder in class to the permanent binder at home, could also work. "At some point you can clean some stuff out like at the end of the quarter, but as you get more and more paper it is going to get weighed down," said Williams. 
Students at Leesville need to make sure they have their required materials, but it is also important to prevent back pain and strain. They need to find a happy medium between the two and compromise with teachers about how much they carry.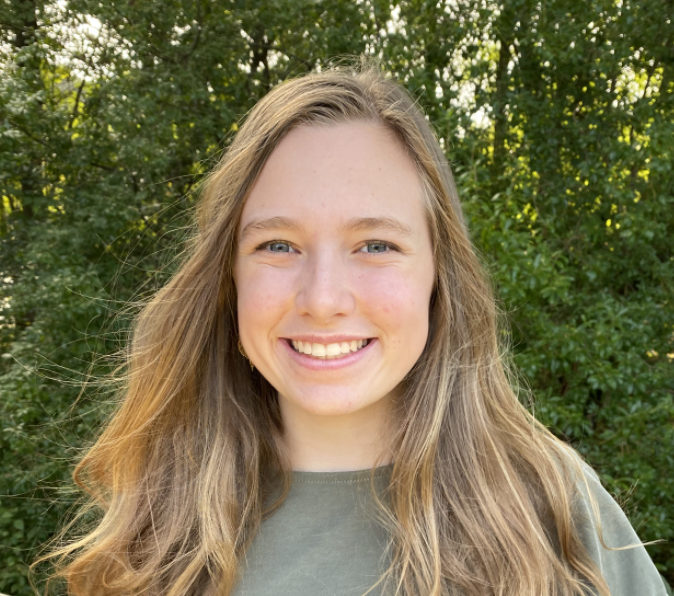 Hi! My name is Abigail and I am a senior editor for The Mycenaean. I am also a member of Leesville's cross country team and track team, as well as the president of National Technical Honor Society.