LRHS has gone several years since last holding a homecoming dance. Is it finally time to change that? (Photo used by permission of Rachel Alvis)
Highlights of going to a public school are all of the events like spirit week, homecoming dances, winterfest, and prom. Half of these have died a long, slow, and painful death at LRHS.
We no longer have a Homecoming dance or Winterfest. These are some of the few times stressed highschoolers get to let loose and enjoy themselves, and now that they're canceled, students don't have as much to look forward to during the school year. Some parents are upset with the decision because their kids don't have the same traditions they did in school, and won't get the chance to pass that on to their kids.
Homecoming week is a time many high schools in America celebrate, alumni return to their former school and support them in their homecoming football game. The tradition most often includes having a spirit week, parade, voting for homecoming court, having a football game, and a dance. Homecoming season is generally in late September or early October. For Leesville, the week is October 14 through 18. 
Spirit week at Leesville begins with jersey/team day, Tuesday is tacky tourist, Wednesday is dress for final exams day, Thursday is Disney day, and Friday is green out. The parade is on Friday along with the annual homecoming football game– this year it's against Broughton. 
Leesville goes all out at home football games: Students show school spirit through countless green tutus and "Leesville Loonies" shirts, the marching band and color guard are ready to perform at halftime, and the seniors lead the Leesville roller coaster in the student section. The atmosphere at home football games are always exciting, but homecoming games are especially thrilling. At halftime, the band performs with the dancers, and the well-dressed homecoming court soon follows.
Leesville's former students have killed its school dance tradition. The dance was last held in 2016 and it got canceled again because of low attendance. A steadily declining number of students caused the expense of the dance to be more than the money gained from it. But should the dance return? 
Students themselves have organized their own homecoming activities since the dance's end. Along with attending the football game, they go out to dinner with friends, dates, or even go to parties.
It's now been several years since Leesville held the dance, and there is a whole new batch of students in the school. These students might want a chance to look nice and get together with friends. Prom is mainly for juniors and seniors, but Homecoming is popular with all grades. It gives freshman and sophomores a time to get together and have fun since their last school dance was in eighth grade. If the school can attract these students for a dance, it would be a great opportunity to raise money for various projects around campus.
Homecoming is a less formal event compared to prom, therefore it's much easier to prepare for. The cost of a ticket is also significantly less. Last year, the cost of one prom ticket was $40 compared to the $10 homecoming tickets. A date isn't needed which can relieve stress among students. With a fun theme and friends, the dance could be back in full attendance.
Maggie Bell, student body president, weighs in her knowledge of the dance. "The decision to not have a dance was made by administration because participation was too low…. We do events on the weekends now that would prohibit us from running a homecoming dance." Bell didn't say specifically what these events were but Broughton and Sanderson students have the same busy lifestyle as do all highschool students. These schools have a turnout of hundreds at multiple school dances throughout the year. Surely something must be bringing them back. Why can't Leesville do the same?
Perhaps parents and students should form a coalition to get the school dance back. With the fairly new principal, Mr. Soloman, maybe it's a good time to propose the idea and get the tradition around America back at our school.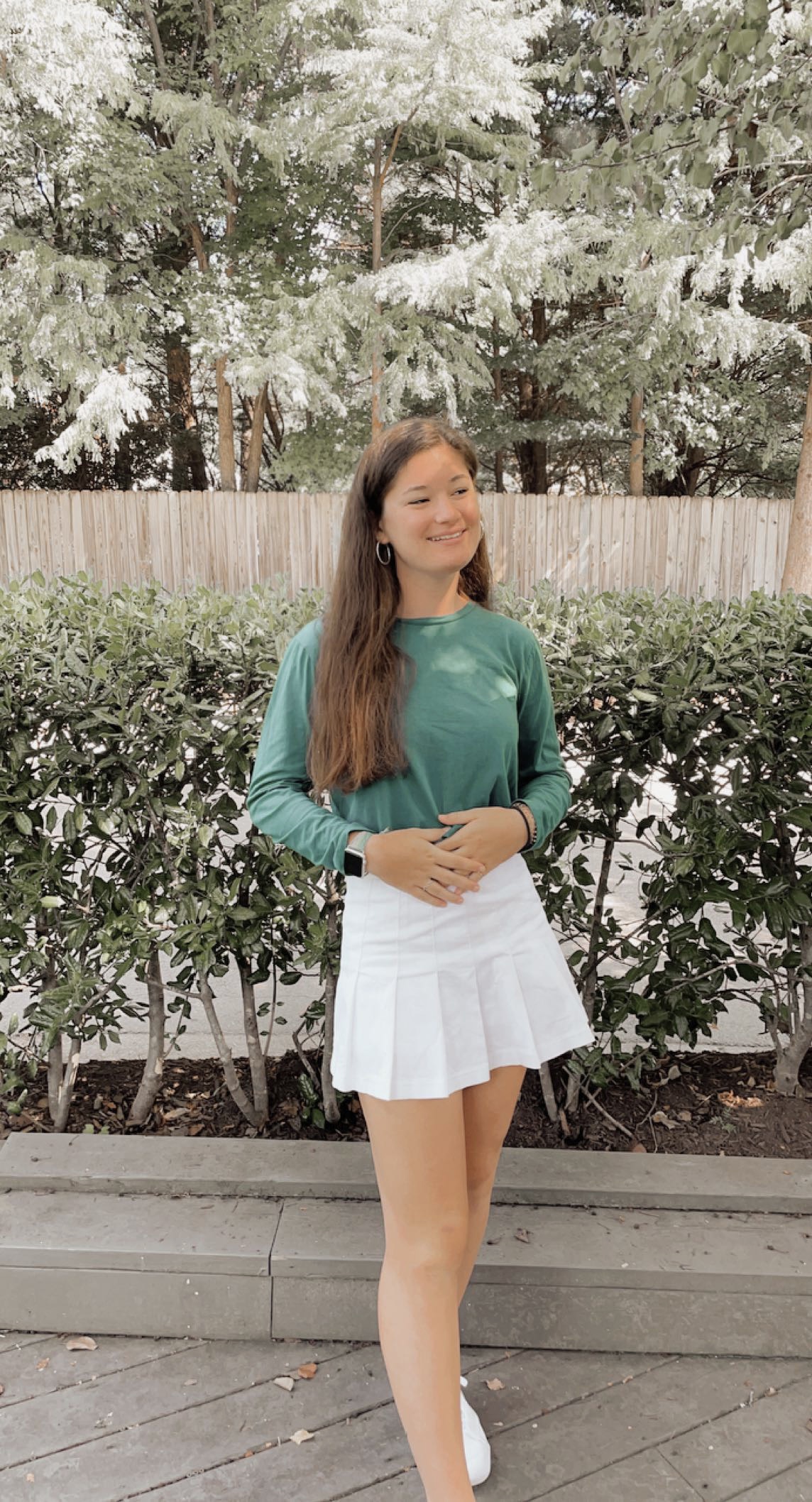 Hi! My name is Emma and I am a staff writer for The Mycenaean. I am part of the LRHS Chamber Orchestra and I am also scuba certified!