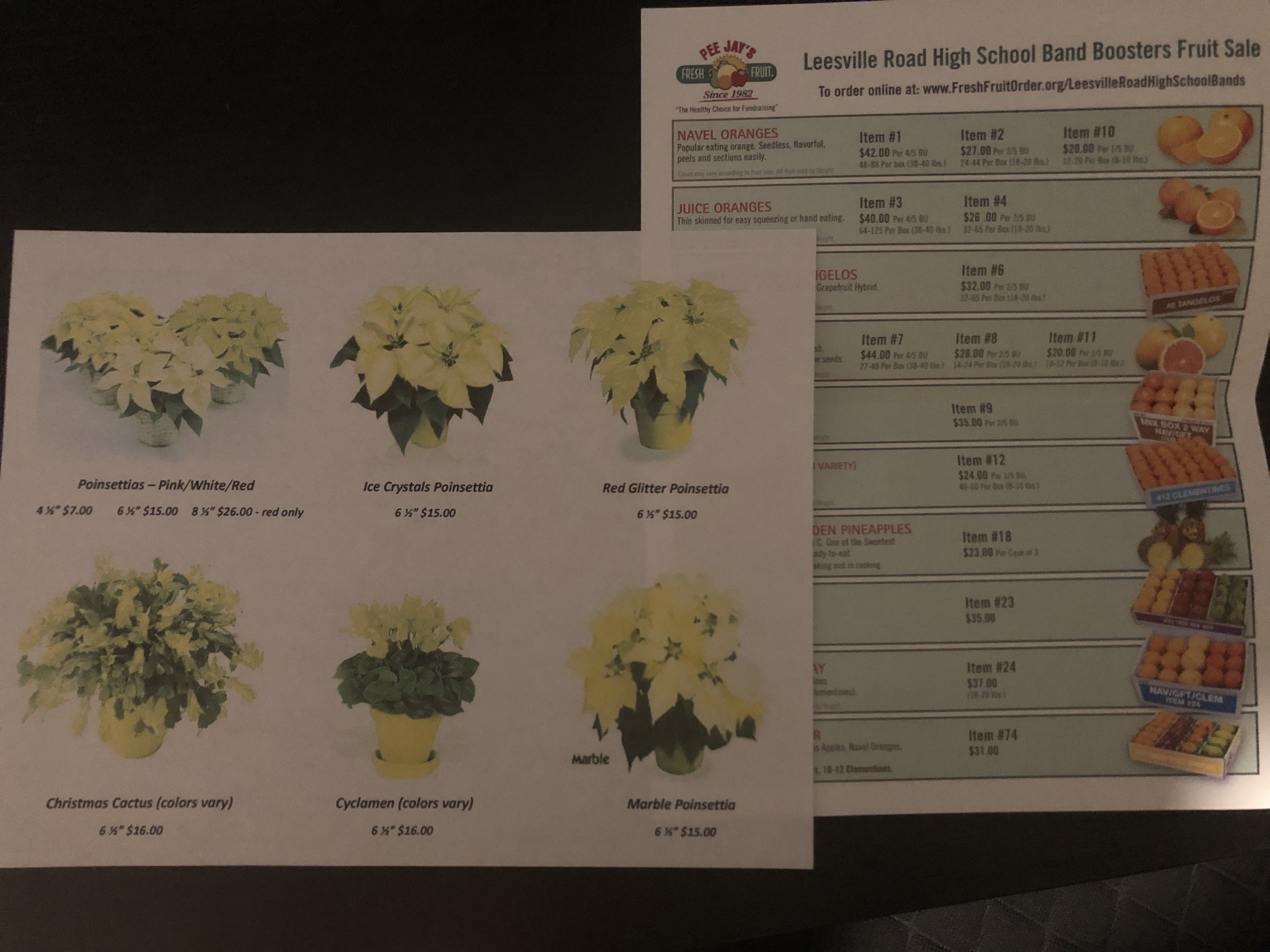 The Fruit and Flowers Fundraiser is used by the Leesville bands every year– these fundraisers become income for the Bands Club and students accounts. Fruit and Flowers has been a tradition of the Leesville band every year since the school opened. The sale lasts from October 17 to November 4. 
The Bands Club is a program that helps in funding everything the band needs: new instruments, busses for field trips, and much more. This specific fundraiser has given students the ability to pay for all of their trips and payments without writing a single check. The Leesville community is ecstatic whenever this fundraiser comes around: it's perfect for holiday gifts, decor, and a fresh, healthy snack. 
Fruit, after band students sell them, will arrive at the school on December 2. Flowers will arrive to school on December 3. Online orders for fruit are available for family or friends out of town. Fruit and Flowers that are ordered locally will be delivered by the students themselves. 
Students can sell Fruit and Flowers to anyone– teachers, business, family, and friends all love the Holiday gift of fresh fruit and beautiful flowers. Fruit boxes range from $35 to $47. Flower packages range from $7 to $26.
The Fruit boxes contain oranges, apples, pears, and grapefruit. Flowers include 4 different types of Poinsettias: Regular, Ice Crystals, Red Glitter, and Marbled. Christmas Cactus and Cyclamen are also available for purchase.