Former Texas Longhorn football coach, Mack Brown, agreed to return to coaching college football at the University of Chapel Hill for the 2019-2020 season. Having been absent from coaching college football for more than four years, some believed Brown would struggle to win and maintain a positive team attitude. 
However, going into week three of college football with a 2-0 record, Brown continues to amaze the country with a young undefeated team.
Brown began coaching the Tar Heels in 1988 after departure from the University of Tulane in 1987. Starting poorly with a 1-10 record both 1988 and 1989 seasons, the Tar Heels were seen to be an ineffective team that could not execute plays nor could win. However in 1990, Brown began to shape the Tar Heels into a mature and powerful football team. Leading the Tar Heels to 5 bowl games, Brown and the Tar Heels were sought to be a future championship contender. However Brown left Chapel Hill to coach the Texas Longhorns in 1998. Brown led the Longhorns to 14 bowl games and a college football championship in 2008, as the Tar Heels receded into a slump. Multiple coaches were hired to fill Brown's position, however each coach failed to meet the standard Brown set for the football program. Brown announced his retirement from coaching football in 2013.
(Source:https://www.sports-reference.com/cfb/coaches/mack-brown-1.html)
In the previous 2018 season, head coach Larry Fedora poorly coached the Tar Heels to a 2-9 record, one of the worst records in UNC football history. Chapel Hill's head athletic director, Bubba Cunningham, fired Fedora at the end of the 2018 season. With standards high for a new head coach, Cunningham searches for a new head football coach.
."I think the expectations are extremely high for all 21 of our sports programs, we had not been meeting that standard in football for several years," said associate athletic director, Rick Steinbacher.
Chapel Hills' senior associate athletic director, Rick Steinbacher, played football for Mack Brown in Carolina during the successful 1993 season, finishing with a record of 10-3. Now named associate athletic director for UNC, Steinbacher assisted Bubba Cunningham in the search for a new head football coach. "He's positive, encouraging, and enthusiastic while at the same time he's incredibly tough, disciplined, and demanding." Having played for Brown and understanding his passionate mindset towards football, Steinbacher and Cunningham agreed to offer the coaching position to Mack Brown. 
"Once Bubba made the very painful decision that we had to let coach Fedora go because he wasn't meeting that standard, it was determining who in the country was absolutely the most qualified to get us back to that standard. And there was no doubt after thinking about it that Mack Brown was the coach…he knows how to win, but even more important, he knows how to win in Chapel Hill," said Steinbacher. 
Steinbacher and Cunningham both believe that Mack Brown was also the only one who could reunite the fanbase and sell more tickets. "He (Mack Brown) was really the only choice, in a short amount of time, unify the fanbase, excite folks, and grow ticket sales. Those are also the reasons we decided to bring Brown back, and my gosh now two weeks in, we were right."
Steinbacher believes that with the momentum the Tar Heels have, the games to come shall be interesting. "We hope to keep it rollin'. It's hard to play at a really high level, with a lot of emotion and passion every single week, but we are very set with little doubts. Being able to maintain that is not easy to do, but the best of hope moving forward." 
With Brown as head coach, the future of Tar Heel football is bright.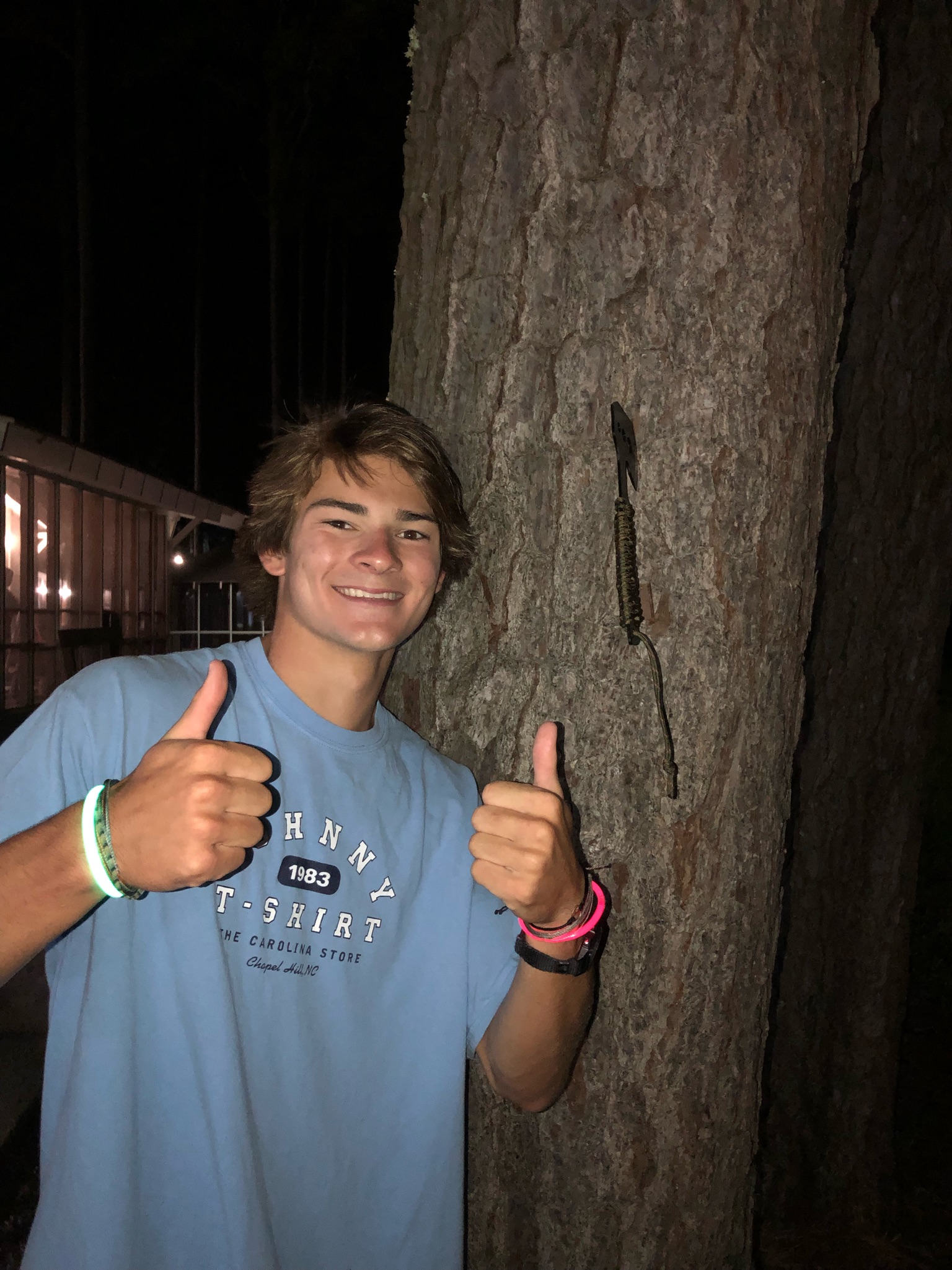 Hi! My name is Chase and I am a staff writer for The Mycenaean. Two fun facts about me are that I enjoy playing guitar with my dad and friends, and I also am a two-time spikeball tournament champion.