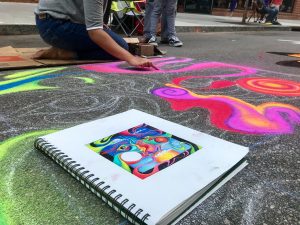 Last weekend, the streets of downtown Raleigh were full of snack vendors, dancers, artists, craft booths, and music as VAE Raleigh held its annual SPARKCon festival. 
The events each have categories called "SPARKs," such musicSPARK and fashionSPARK. Initiated in 2006 to serve as a platform for local artists and creativity, SPARKCon has flourished as people flock to enjoy performances, watch street artists, eat sno-cones, and engage in fun activities. This year's SPARKCon was no exception, and featured more than 2,000 artists in 200+ events. 
Layla Meyer — a chalk artist, college student, and elementary school art teacher– has been participating in SPARKCon for the past five years. Meyer, her sister, and her best friend have an annual tradition of bringing donuts, lawn chairs, and water bottles.  They make a day out of working on their chalk painting. 
"SPARKCon is such a good atmosphere for local artists to showcase their work and talent," said Meyer, who has been painting, drawing, and creating art for as long as she can remember. Her art started as doodles in her sketchbook, occasionally hung in the walls of her room. 
As she, her confidence, and her passion for art grew, Meyer became involved in SPARKCon as a chalk artist and was able to express herself to the local community. Now, several years later, Meyer teaches art to children, but her participation in SPARKCon has remained a tradition. "[SPARKCon] reminds you that art isn't just drawing or painting," said Meyer. "There's dance performances, Chinese lanterns, poetry, really any form of art that you want to do."
SPARKCon takes place one weekend a year in downtown Raleigh, and is a popular outing for families, visitors, friends, and artists alike. Meyer encourages anyone who has a passion for creativity to come to and participate in SPARKCon. "It's really an amazing experience, and it shows you what an incredibly diverse, creative community Raleigh is."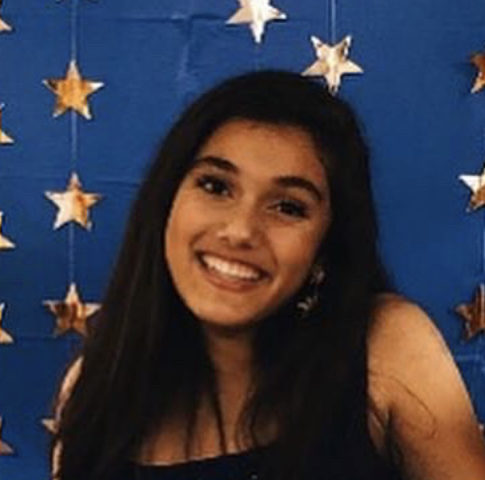 Hi! My name is Jannah and I am a senior editor and multimedia editor for The Mycenaean. I am also a math tutor, engineering intern, and a tennis player.