A recent feud between two Youtube stars–James Charles and Tati Westbrook–has overtaken the internet. On May 10, Westbrook released a video titled "BYE SISTER…" with the intention to call out and expose Charles for his unruly behavior. The video received a lot of attention, with over 45 million views in only 5 days.
James Charles, a makeup artist media influencer, had over 16 million subscribers before the drama started. He makes videos showing his makeup looks and doing challenges with other YouTubers. With his fun personality and unique qualities, it's no surprise that so many people from all over the world enjoy his videos.
Charles is a big name within the social media and makeup artist realm, so when the tension   between him and Westbrook sprouted, many fans paid attention.
In Westbrook's video, she tells fond stories of her past with Charles. She opened her home to him and gave him advice to help him start his career. She then progresses to reveal his inappropriate behaviors towards straight men and how he betrayed her company.
Charles discussed inappropriate things about men he was attracted to in front of Westbrook's family and friends. When asked to stop, his excuse was "I'm a celebrity."
Westbrook's hair, skin, and nails pills–Halo Beauty–are a big competitor with another beauty vitamin, Sugar Bear Hair. Charles had advertised Westbrook's vitamins in the past and made promises to always support her company.
Despite claiming he would endorse and remain loyal to her brand, Charles did a brand deal with Sugar Bear Hair. After being called out by Westbrook, Charles insisted that he only worked with them because their security helped him out at Coachella; Westbrook said that was a lie.
After the release of the video, many of Charles' fans unsubscribed to his channel and started supporting Westbrook. Many of his famous friends unfollowed him as well. Once fans started talking about it, it became a worldwide internet drama. Fans everywhere are talking about who they support in the situation and where Charles went wrong. People who stand on Westbrook's side are harassing Charles on all of his social media platforms, and the criticism is harsh.
Many fans chose to stop backing Charles after learning about all of his inappropriate actions that Westbrook spoke out about. The metaphorical mask that he wears on his YouTube channel creates the reputation of a kind and respectful young adult, while Westbrook claims that he is anything but respectful when it comes to other people. This goes to show how social media can deceive users; we never know the whole story.
Many celebrity news sites are drawing awareness to the situation, enabling more people to find out about Charles' actions. The negative connotation now attached to his name has generated a major decrease in support, putting his whole career in jeopardy. The unfavorable publicity has led to returns of his eyeshadow palette, Morphe X James Charles- Unleash Your Inner Artist, and a shut down of his merchandise website. The fall off of the top of makeup artist social media influencer pyramid is one that is hard to bounce back from.
With all of the hate targeted at Charles, he released an apology video later that day titled "tati." His video was 8 minutes long which was no comparison to Westbrook's 43 minute long video. Many viewers believe that Charles' apology video was fake and that only released because of all the hate he was receiving–not because he was sorry.
Since the release of the videos, Charles went from over 16 million to 13 million subscribers. Westbrook gained 5 million, jumping from 5 million to over 10 million subscribers.
All of this drama that has been taking over the internet has sparked the question–why do social media influencers receive more attention and criticism for their mistakes than regular people who do the same things everyday? Many believe that because of their wide reach and influence, social media stars should be cautious of what they do. Being in the public eye all the time makes it easy for scandal to come about.
The internet has no shortage for a supply of posts, opinions, and memes about Charles. With more people releasing their views on the conflict everyday, the end to the Westbrook VS. Charles takeover is nowhere in sight.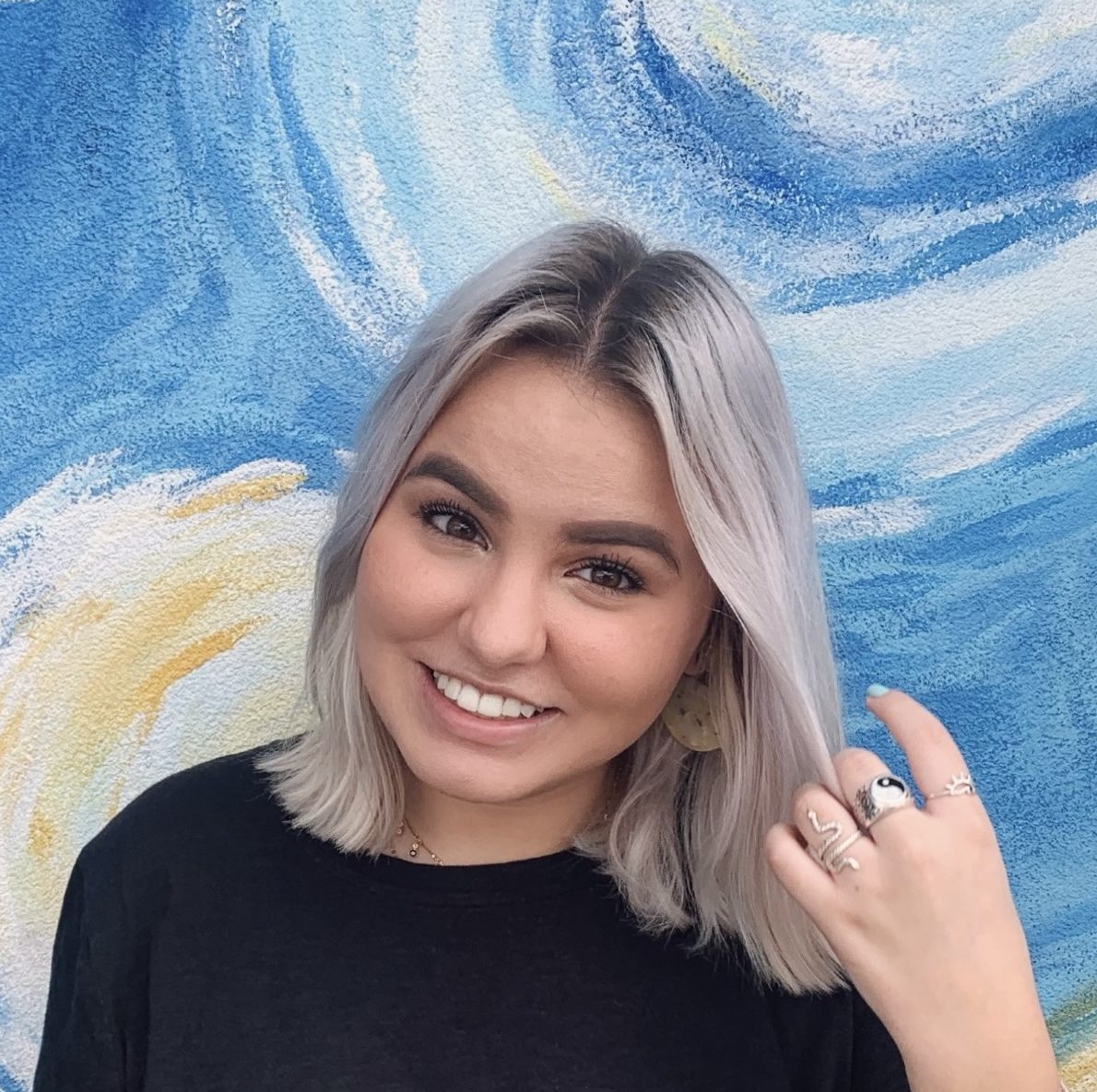 Hi! My name is Lyric and I am a senior editor and the website editor for The Mycenaean. I am also Vice President of Quill and Scroll Society, Makeup Crew Head, and a member of National English Honor Society.