On April 4-6, Leesville Road High School put on their production of Chicago: High School Edition. After preparing for months and putting on five successful performances for everyone to see, Chicago is finally wrapped up. Many different people worked extremely hard to make the show as best as it could possibly be. Students on different crews worked for months to produce everything that was needed for the production.
There are two different categories of technical work that were done for the show– hard tech and soft tech. Hard tech involves the things that need to be worked out before the show even begins, like lights, sound, set, and props. Soft tech are the things that are specifically needed for show nights and dress rehearsals only, like makeup, hair, and costumes.
With so many different aspects of the show, there is a lot of clean up that needs to be done. Each crew has a day where they come in to deconstruct everything that they composed for the show; this day is referred to as Strike.
During strike, almost all of the crews get together one last time to get rid of anything they used for the show. It involves a lot of taking apart, cleaning, and putting things away.
Grant Smith, a junior at Leesville, was on costume crew for Chicago. "During the show, I basically did quick changes and I set up the dressing rooms before and after the shows," he said. A quick change is something done in between scenes of the show; you can change the makeup, hair, or outfit. For Smith, he helped actors take off costumes and put on new ones.
Olivia Lam, a sophomore on Leesville, was on lights crew for Chicago and has previously acted in other shows. It was Lam's first time on lights crew, so the set up for the show was also a learning process for her. "Sometimes I help [lights crew] out with whatever the crew needed– handing them certain tools, or organizing certain lights, just helping out," she said.
After the show is over, soft tech cleans up their items and puts everything away in the closet between Ms. Tarson's and Ms. Wrayno's–the two teachers in charge of all Leesville productions– rooms. "[The actors] are supposed to take care of everything, like hang everything back up, but a lot of times they don't, so we have to hang some stuff up," Smith said.
Although they have to put away all of the clothes from the large cast in a short amount of time, costume crew has items that make the job more efficient. " We have moving racks and boxes, so it's set up easily so you can do it like that," said Smith.
The areas used as dressing rooms during show week are the Green Room for the men and Ms. Tarson's room for the girls. Smith said that "everything has to go back into the closet during the week because there are classes." Show week goes through all of the school days; classes are held in both of the rooms used as dressing rooms.
Once costume crew has put all of their items away on the racks and moved them to the closet, they start working on decluttering the dressing rooms. Actors leave their personal items all around, so making sure people find everything they need and don't lose pieces for the show is a top priority. The main goal of costume crews strike is to "totally deconstruct everything and put it in the closet," Smith said.
For lights crew, there is a lot more strenuous work that goes into strike. Lam said her crew is focusing on "taking down thirty lights, painting tiles, organizing [their] things, and putting up fresnels." Before the show, lights crew had to create a specific arrangement of the exact types of lights needed to produce the right amount and color of light. Members older than sixteen can go up into the Genie– a lift that can bring you to the top of the stage– to hang and take down lights. After the show is over they took down the lights used for the show and replaced them with the usual fresnel lights– lights that wash over the whole stage.
The crews that strike stay after school the week following every show. Soft tech crews take about "ten to fifteen minutes after [the show] is done," said Smith. For hard tech, since they are doing a lot heavy lifting and changes, "it takes about two days after school," said Lam.
Strike is one of the most important elements of a show; nothing new can be done until all remains of the show are gone. Actors and all crews must work together to create a good show, but also to take away everything they made.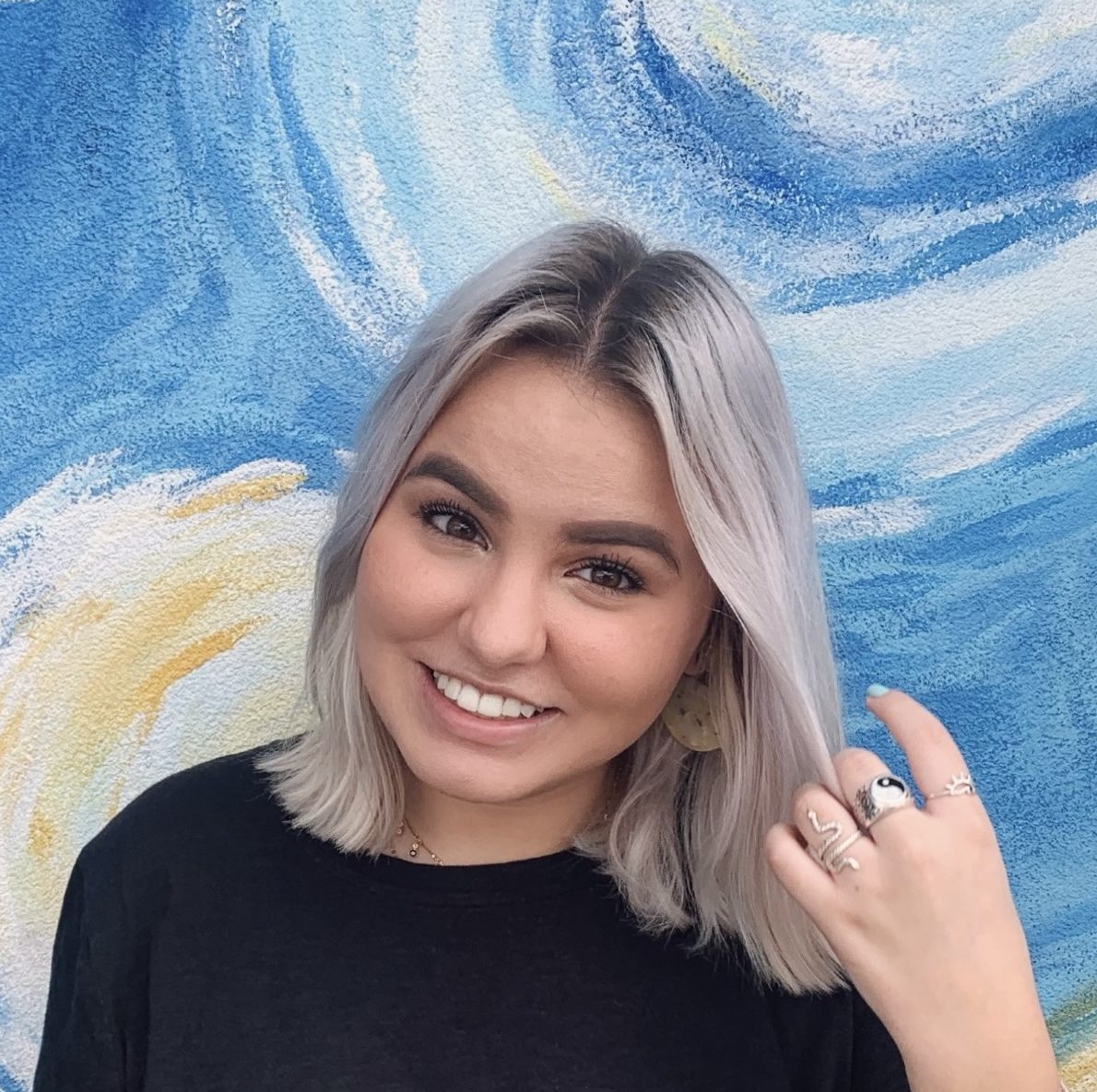 Hi! My name is Lyric and I am a senior editor and the website editor for The Mycenaean. I am also Vice President of Quill and Scroll Society, Makeup Crew Head, and a member of National English Honor Society.