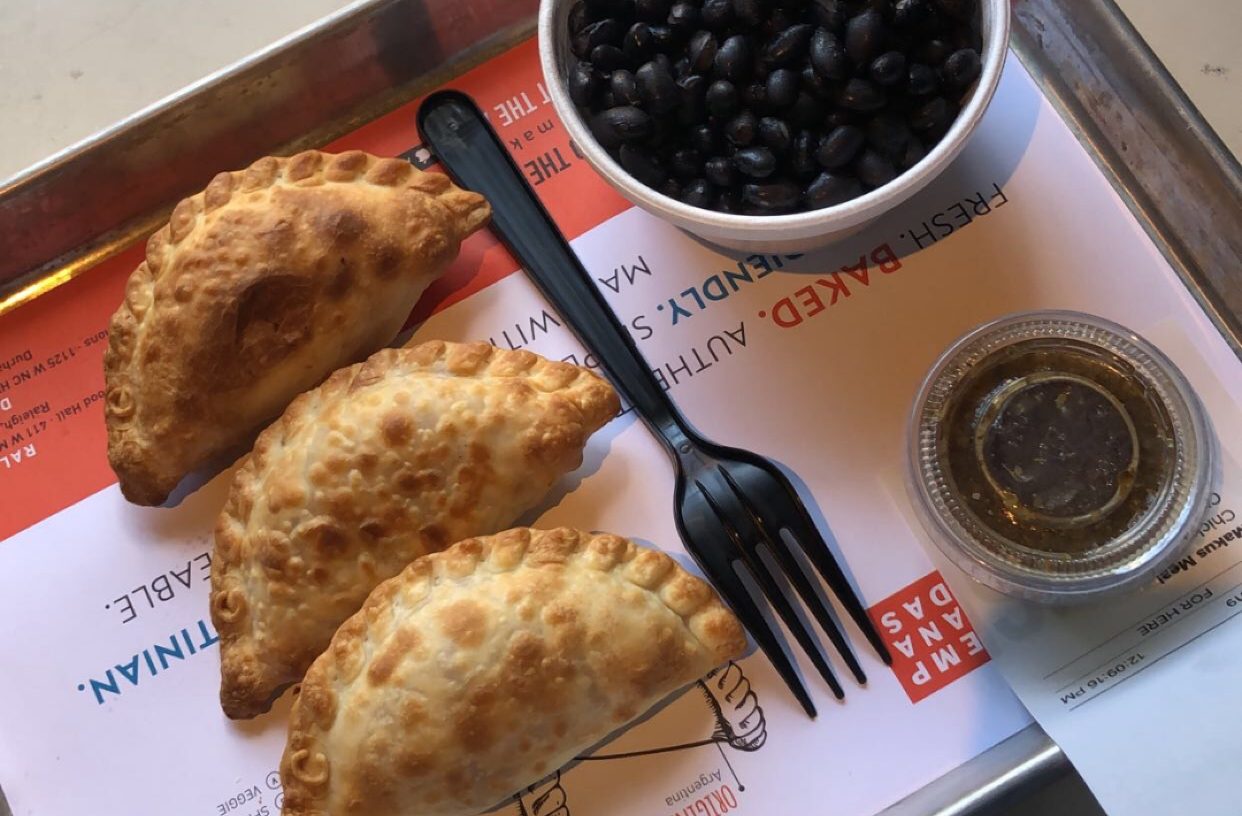 Looking for a new and improved spot to eat at? Well keep reading and I will inform you on the hookup.
Monday, April 22, was a day off for traditional schools in Wake County or seen as the last day of Leesville Road High School's 2019 spring break. This day off for me was a day filled with glorious, tummy-turning food options.
Monday I had the pleasure of visiting Morgan Market Street Food Hall, located in downtown Raleigh. I learned about the hot spot through my mother who decided we would all visit the food hall for lunch as a family. When I think about a market street, ideally I thought it would be outside, kind of like a strip mall of food. To my suprise Morgan Market Street Food Hall was the opposite.
Morgan Market Street Food Hall had a unique set up had a unique set up of being inside but appearing to be a street outdoors. Inside vendors from all different food options were set up. The food options ranged from the classic roots of soul food to the heart of chicken and curry. Even if you were in the mood for desert after your meal, there were tons of sweet treat options.
Personally, I was stuck between a fish and chips joint or the cool looking Mexican spot next door. In the end, I decided the Mexican spot that was known for their scrumptious looking empanadus. I never tried an empanada till then, and I will say it was pretty good. The inside contained chicken, a special sauce, and chopped onions. My side dish consisted of a mixture between black beans and white rice.
After I was full off empinadas, I indulged in a peanut butter cup smoothie while my brothers grabbed the famous rolled ice-cream from Raleigh Rolls. The popularity of this dessert is very much now on the rise. My smoothie was decent, but I much rather should have went with the ice-cream rolls.
Morgan Market Street Food Hall isn't a food court but rather a way to meal cross if one desires a different taste. The dining hall includes tons of festive spots to take pictures as well as an outside area for eating. The outside eating space is great for the arriving warm weather including the provided shaded areas.
I would rate Morgan Market Street Food Hall as a ten out of ten. The food was amazing as well as the scenery. I definitely plan to come back, especially with my friends where we can take some fun pictures. I am more than positive that  if you decide to take a visit, you won't be disappointed. As an Ohioan, meaning a native from Ohio, Morgan Market Street brought back memories from a similar place located downtown Columbus, Ohio, called The North Market. The set up was similar as well as the great tasting foods, which made me happy to bring back the old memories.
If you're interested in visiting Morgan Market Street Food Hall, you can visit their website for more information.