On the sprawling grounds of NCMA, there is a constant cycle of patrons entering and exiting the East Building. Within the brick walls and past the snaking line for tickets, a new world sits on display. This is the world of Georgia O'Keeffe — a famed pioneer in the world of contemporary art.
Contemporary art itself is a unique style that is different from any style previously seen. This was a period in time when creative minds could experiment with their environment and create what they desired with no expectations restraining them. O'Keeffe was one of those minds — taking in her surroundings and articulating them through paint.
The exhibition at NCMA has a carefully curated collection of O'Keeffe's art from the 70 years she spent creating. Throughout those years, her focus and technique would change, a progressive evolution that is evident as the exhibit continues. From her famous flowers to her unique skies, O'Keeffe's iconic style remains present.
Accompanying O'Keeffe's work is art from other contemporary artists following a similar theme. As the crowd snakes through the building images of flowers, bones, people, and landscapes take on many different forms. The similarities can easily be seen in the modern artist's works, each with a unique take on O'Keeffe's eye for style.
From O'Keeffe's small watercolors to her large-scale floral works, the timeless pieces are broken up by unique modern pieces — ranging from large paintings to full scale structures — that share a common thread of a unique perspective on the artist's surroundings. It's what O'Keeffe did best — taking inspiration from the extraordinary landscapes she lived in and placing them on canvas.
Throughout her many years as an artist, O'Keeffe experimented with many different mediums and subjects. Beginning with abstract charcoal drawings, she decided to move onto large scale oil flowers, which easily became one of her most recognizable collections. The young artist then moved on to create smaller watercolor studies of the people and the atmosphere around her.
With these came an exploration into the shapes around O'Keeffe — in the sharp angles of the canyons, to the curves of the bones she often found on her property — and there is a clear shift from the world around her to the world above her. A collection known in the exhibit as "The Beyond" includes a number of O'Keeffe's cloud paintings, which were painted in her final years using her peripheral vision. Through losing her central vision, O'Keeffe let the shapes around her loosen, truly embracing a uniquely abstract style that was still reminiscent of her other works.
Georgia O'Keeffe's impact on modern art is easily felt through this exhibition — she paved the way for modern American art, making her realistic-art-deco style a model for the upcoming creative generations. Having an art museum solely devoted to her work is one of the many ways her art has been celebrated. Concert posters, prints, jewelry, even clothing has been produced in honor of her work.
Back to the brick building on Blue Ridge Road, the awe in the room at the sheer uniqueness of each of work is a once-in-a-lifetime feeling. Seeing such expansive and diverse pieces of art that came from a similar bout of inspiration is truly amazing — the different interpretations of the world offers perspective to our own lives.
One of O'Keeffe's missions was to give light and importance to objects that are often overlooked; those objects hold just as much beauty as any extravagant item that is rarely seen by the common eye. She found something special in every place she visited, immortalizing the scenery through paint and canvas for the future generations to enjoy. A legacy that impacted the standards of American modernism, pushing other artist's to reach higher and look closer.
"The Beyond — Georgia O'Keeffe and Contemporary Art" will close on January 20, tickets are still being sold on their website — it helps to skip the long line. While visiting, a patron can also visit the free, permanent collection in the West building, along with walking the grounds and seeing the outside sculptures. There is plenty to see at NCMA, even if you don't want to visit the rotating exhibitions. However, "The Beyond" is a rarely seen place; it is truly special to see it, even if it isn't through your own eyes.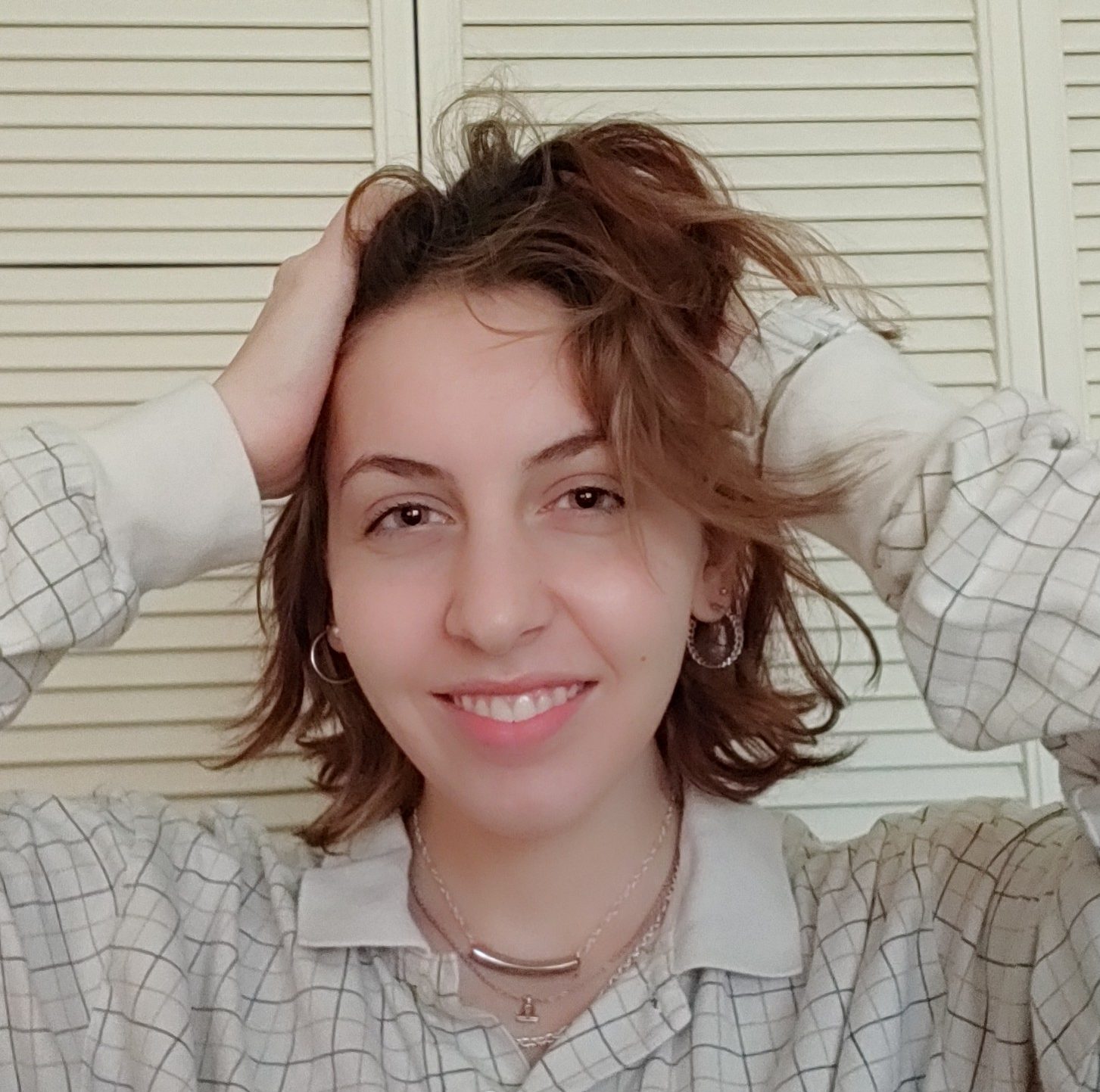 Hi! My name is Ellie and I'm a senior editor, trending editor, and print editor for The Mycenaean. I am also a second degree blackbelt at Triangle's best karate, floral assistant, and a self-proclaimed starving artist.  Just a chaotic libra whose only personality trait is how often she dyes her own hair