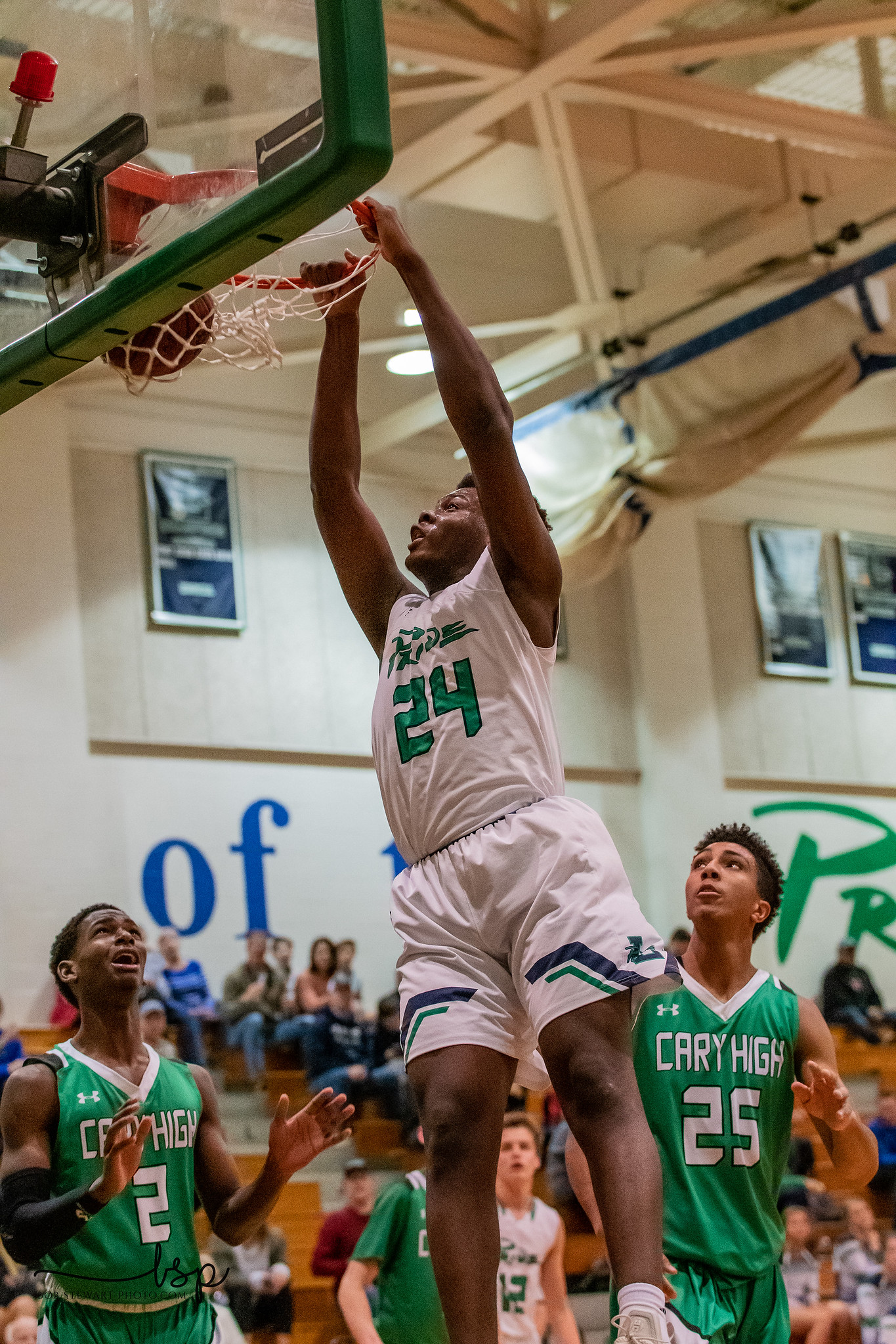 On Wednesday, December 12, the Pride Men's Basketball team (4-2) faced off against Cary High after a short snow break.
Pride started off the hot game on a 16-3 run that was ended by a Cary timeout.
However, LRHS came out of the timeout with a monster dunk by RJ Wilson making the game 18-6 and kept the Pride rolling.
Cary then went on a 7-0 run to cut the Pride's lead to 5 at the end of the first quarter to make it 18-13.
A series of threes by Deon Daniels and Carter Whitt made the score 24-15 early in the second quarter.
After two blocks by Wilson, the Leesville Loonies went crazy and the score was 28-17 with 3:45 left in the first half.
The Pride ended the first half strong with a 13 point lead and the score at 35-22.
Through some slow back and forth, the score was 45-29 midway in the third quarter.
Carter Whitt then went on a tear with three straight buckets making the score 51-36 with a minute and a half to go in the third.
Cary hit a pair of threes to end the third quarter to make the score 51-41, but the Pride kept their composure into the fourth.
The Pride continued to play well in the fourth quarter and retained their lead at 12 with four minutes remaining in the game.
A pair of buckets from Chase Hakerem fended off a Cary attack to keep the lead at 11 with only 1:45 left to go in the game.
The Pride came out with a 17 point win over Cary High and improved their record to 4-2.
Carter Whitt posted an impressive statline of 29 points and 6 assists, and double-double machine RJ Wilson had 17 points and 10 rebounds.
The team will face Panther Creek, in an away game on December 14, and look to continue their winning streak.
Stay updated with Leesville Men's Basketball on Twitter.