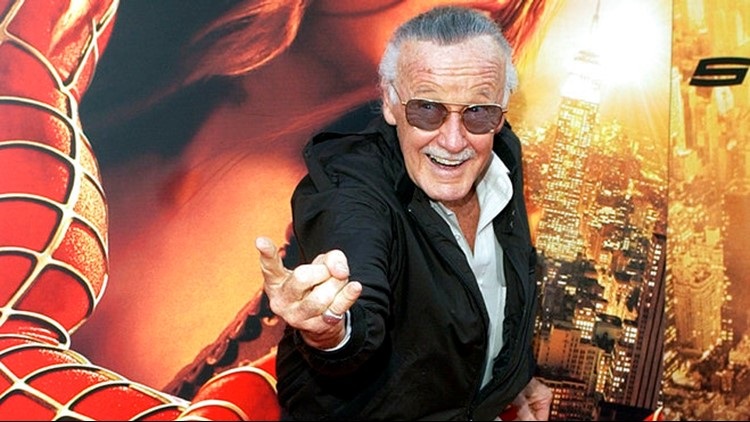 On November 12, 2018, the world lost a real life hero; the world lost Stan Lee, an innovator, an artist, an absolute legend, whose work will long transcend his existence.
The seemingly invincible creator of the Marvel universe passed at the age of 95 due to pneumonia in Los Angeles, California.
Lee was born on December 28, 1922 in New York, New York as Stanley Martin Lieber. Graduating high school at the age of 16, Lee went on to work as an assistant at Timely Comics—which would later become Marvel Comics. In his early days at Timely, Lee was nothing more than an assistant; he refilled inkwells, proofread papers, and picked up lunch for his superiors.
Lee's first comic was "Captain America Foils The Traitor's Revenge," the third installment in a series of Captain America Comics. It was in this first piece that Lee introduced his pseudonym (and later legal name), Stan Lee, to the world. Ironically enough, Lee only created the pseudonym as a means of keeping his real name out such condemnable things as comic books. Little did he know, his name would become the face of comic books for generations to come.
After serving a three year stint in the U.S. military during World War Two, Lee returned to the comic industry under colleague Jack Kirby. Lee served as the editor-in-chief of Atlas Comics, where he wrote a variety of stories for nearly a decade before become bored of the industry entirely. His career in comics was far from ending, however: this was only the beginning.
The late 1950's saw a massive revival of the classic superhero archetype: flawless, courageous, and completely inhuman, the heroes of the time had a very distinctive style. Lee—or more accurately, his wife—challenged that archetype with a new style of hero entirely. The genius of Lee's new style of hero lay in its simplicity; he didn't create gods or impeccable men, but deeply flawed human beings. What made his heroes so unique was their flawed humanity and the sense of reality they bore.  
Lee—along with his collaborators—created now famous superheroes such as the Fantastic Four, Spider-Man, the X-Men, and the Avengers. Lee had done more than reinvigorate a successful franchise: he had started his own pop-culture revolution that would shape the world forever.
Becoming wildly popular, Lee and his monthly Marvel comics began to do more than just tell entertaining stories about heroes and villains. Many of his comics—particularly Spider-Man—featured very serious issues such as the Vietnam War, drug safety, and even discrimination. Lee also co-created the Black Panther (the first mainstream black superhero) and The Falcon (the first African-American superhero). Characters such as these were a step in the right direction for race relations in the realm of pop-culture and helped combat discrimination in an evolving society.
Once Marvel had taken off, the rest was history. Lee became the publisher of Marvel Comics and went on to form many other subsidiaries and side businesses (with varying degrees of success).
The Marvel Cinematic Universe we all know and love today is thanks to the creative innovation of Lee, the help of his collaborators, and the endless stream of support from his wife—the very reason he began creating superheroes all those years ago. Every Marvel movie to date is a love letter to Lee, as displayed by his humorous cameos in each film.
Lee's recent passing was a knife in the heart to all those invested in the community he helped create. Countless actors and celebrities have come out to bid their farewell to the man who revolutionized an industry and caused us all so much joy.
"Thanks for everything Stan Lee," said Chris Pratt, the star of Marvel's Guardians Of The Galaxy, in an Instagram post. "What a life so well lived. I consider myself extraordinarily lucky to have gotten to meet you and to have played in the world you created."
Heartfelt farewells echoed out across the world, but none summed it up so well as Mark Hamill, an actor and prominent figure in the comic book community.
"His contribution to Pop Culture was revolutionary and cannot be overstated," said Hamill in an Instagram post. "He was everything you hoped he would be and more. I loved this man and will never stop missing him. They say you should never meet a childhood idle. They are wrong."
Stan Lee's work throughout his 95 years of life helped shaped not only the comic industry, but the world around him. He was a once in a lifetime legend whose creations will long transcend his death. Stan Lee was a real-life superhero.