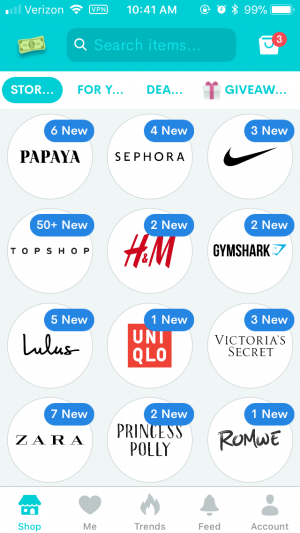 First things first, I am a shopoholic. I've been known to spend a crap ton of money on pointless items that I view as necessities– more specifically a way over priced pair of jeans… *cough* *cough* over $100 dollars. (Thankfully the order was cancelled due to lack of inventory).
As a shopoholic, I shop. A lot. The one downside to this addiction is the dent my hobby places on my bank account. Thankfully, there is Dote.
Dote is an online shopping app that features many famous stores such as Urban Outfitters, Adidas, Nike, Sephora, and many more. The best thing about the app is prices are often times marked down, and you can filter by what's sale.
Along with the pricing, because the app's database contains many stores, users can shop from multiple places and all items end up in the same shopping cart. Then, you can purchase said items from different stores all at once.
One of my main, initial, concerns about the app was the return policy. I was confused about whether or not returns are acceptable because I am purchasing many items from different locations. Good news: the return policy on items is the same as the policies set by the stores.
Dote is an amazing app that has even helped curb my impulsive shopping tendencies. Just scrolling through content helps decrease the desire to make purchases. And when I make purchases, I know I'm not putting as much strain on my bank account.
I highly recommend Dote, 10/10.