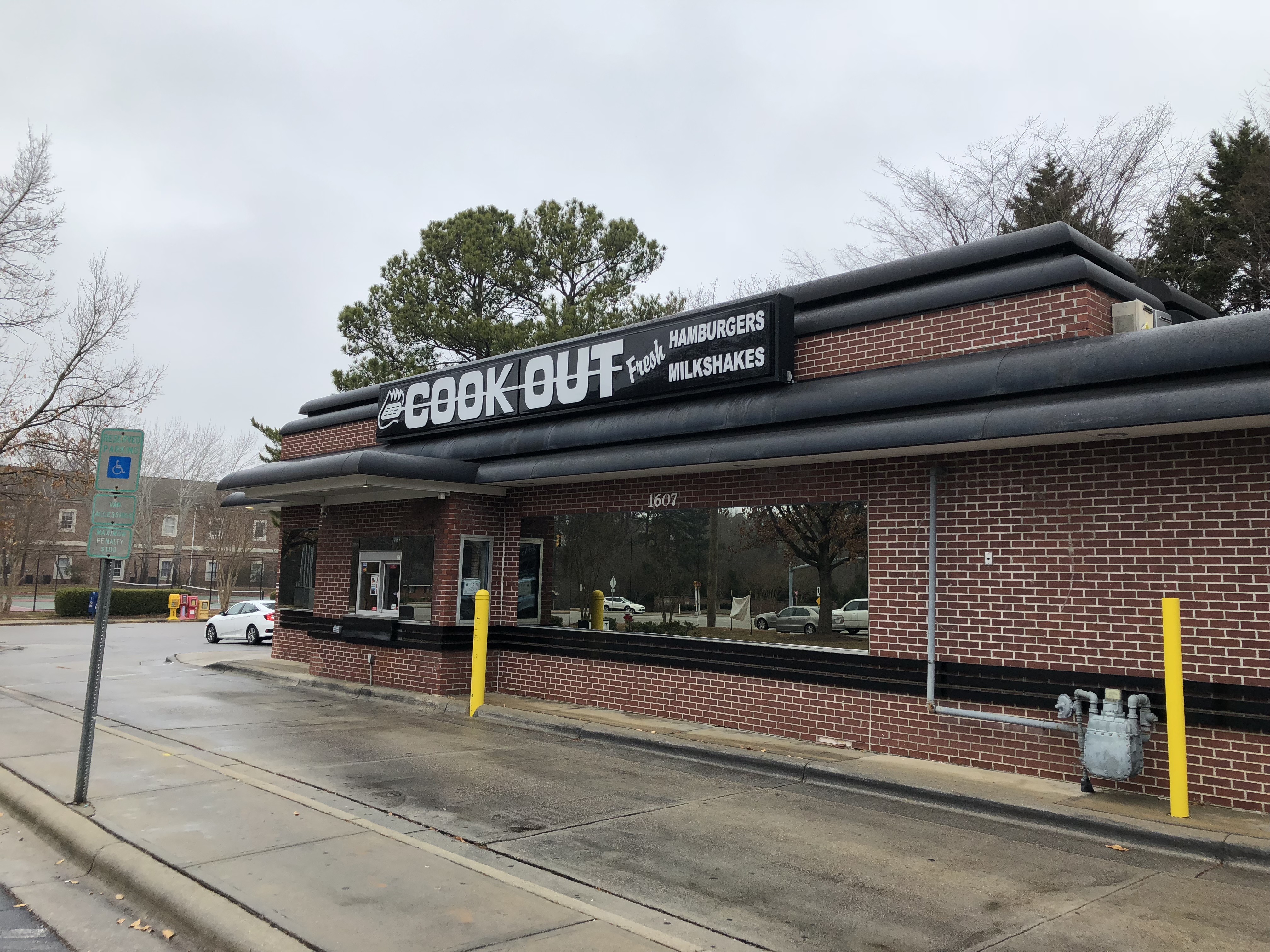 If you mention the words "Cook Out" to any high schooler at Leesville, I guarantee that almost every student will have at least heard of the restaurant. Founded in 1989, Cook Out is a fast-food restaurant that serves hamburgers, quesadillas, fries, milkshakes and many other things.
Cook Out was founded in Greensboro, North Carolina with the purpose of selling customers high quality food in the least amount of time possible. Cook Out prides itself on their fresh never frozen beef and high quality fresh ingredients to make the best food.
Traditionally, Cook Out only offered outdoor seating and a double drive-thru but newer locations have added indoor seating. Many of the North Carolina locations don't have indoor seating due to the age of the restaurants, but that doesn't make a difference in the service and food received.
For many high schoolers, going to Cook Out means getting cheap, convenient, and good food. For example, you can get a hamburger tray which includes two sides or a double fry, and a drink for $4.99 plus tax which is a great deal for high schoolers who are typically on a budget.
"I get a cheeseburger tray with ketchup and mustard and double fries; it's my go to. [I like Cook Out] because it's cheap and convenient and near my house, and it's good food," said Loren Ellis, a junior who goes to Cook Out about once a week.
One of the things that makes Cook Out so unique is that they offer over 40 different flavors of milkshakes, from Peach Cobbler to Cappuccino. They also offer seasonal flavors like Eggnog in December and Fresh Watermelon in July and August.
Cook Out is open until 3:30 am on weekdays and Sundays, and is open until 4:30 on Fridays and Saturdays, making it a prime location for high schoolers to attend to get a late night meal.
"I like going to Cook Out because it's good food and I always see a bunch of people, like everyone goes there," said Ellis.
From hanging out late after football games to grabbing milkshakes after school, Cook Out is a great restaurant to grab a cheap and good quality meal.