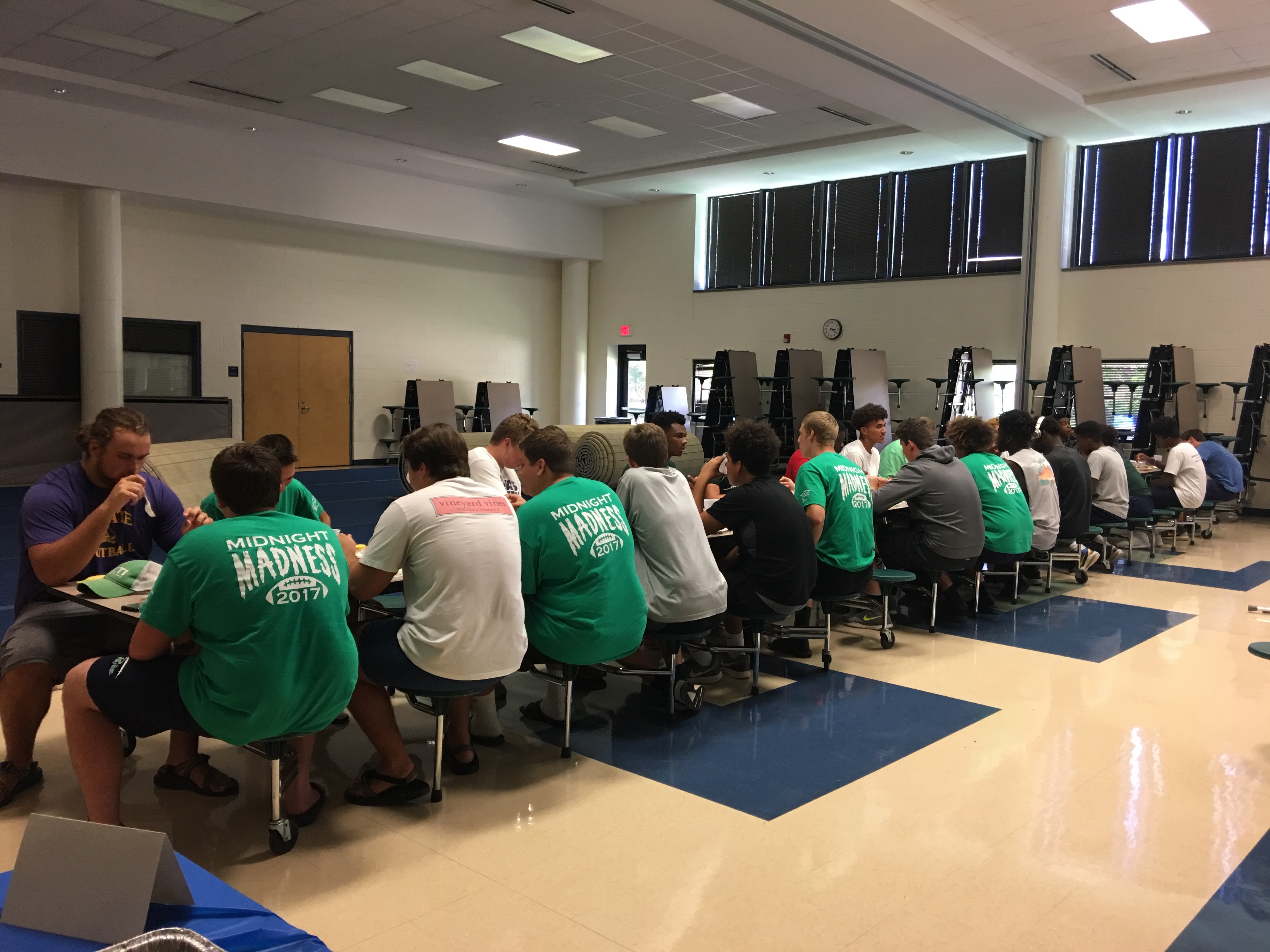 As playoffs begin,the Leesville football families are busier than ever. The name "football families" is the title given to the organization of parents who assist the football team. The job of the football families is to provide the team with financial and physical support throughout the whole season.
On games days the football families take on a lot of responsibilities.On the average gameday member of the football families: paint the field, set up and sell concessions, blow up the helmet for the team to run out of, record videos, and keep stats.
"Every game-day football families coordinate a team meal for the players and coordinate volunteers to help serve as well as preparing post game Gatorade for the players," said Rebecca Knox, member of the football families.
It takes a lot of hard work and funding to provide for a football team of almost 50 boys and a large coaching staff. Fundraisers are held each year that give the community to opportunity to help.
"This year the players had the opportunity to participate in the PDP fundraiser. With this fundraiser the players reached out to the community via letters and emails for financial support of the football program," said Knox. Along with the contributions from the community, families of football players donate contributions as well.
Not only do the football families handle game day needs they also plan many other big events involving football at Leesville. Events such a field clean up day, midnight madness, senior night, and the football end of year banquet are all in the hands of the football families.
With all these responsibilities comes lots of planning, organization, and communication. The football families hold a monthly meeting that involves the community for information about events and fundraisers. However, for weekly and day-to-day planning the football families are in constant connection through text and social media.
Fans and players owe a great deal of thanks to the football families for all they do. Without their support the Leesville football experience wouldn't be nearly as enjoyable. To show your appreciation contact the football families through social media (Twitter, Facebook, Instagram) and see how you can make a contribution.