Hamburg, Germany is a city as well as a state in Germany. Besides from being the home of Mayra Sanftleben and Finnja Forthmann, it is also a center for research, education, and entertainment. With over 1.7 million residents, Hamburg is the second largest city in the 16 Federal States of Germany and is a center for Northern Germany culture
  Mayra Sanftleben, a junior, is from Hamburg, Germany. Despite moving halfway across the world at sixteen in order to better her education and learn a new culture, she is incredibly calm and down to Earth. She immediately begins telling me about her life in Germany and how different it is from America. "I love Leesville so far! The school is very big though, and it is very different from my school in Germany," said Sanftleben.
The education system in Germany is similar to the one in America in some ways but quite different in others. They have nurseries and daycares that are free up until the age of six. Then they have Primary school (Grundschule), which is similar to elementary school in the United States and in the fourth year of Grundschule, parents begin looking for secondary schools. For Sanftleben and Forthmann there are district schools (Stadtteilschule) which includes year 9, year 10, and year 13. Because Sanftleben and Forthmann chose to participate in the foreign exchange program, the credits they receive here will not transfer over. They will take year 13 in order to get the credits they need to graduate.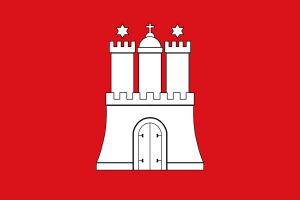 Besides from the culture shock, Sanftleben has been adjusting well to life in America. "Even though I was a bit overwhelmed at first because it [Leesville] has so many students, I've met a lot of friends and amazing teachers," said Sanftleben. She has also discovered American food. "My favorite thing about America for sure is the food. I love pizza and cake, especially the frosting," said Sanftleben.
Forthmann, also known as "Finnie", is also a junior and fellow sixteen year old. She also enjoys American food, but her favorite thing in America so far is Leesville. "Nobody will believe me, but my favorite thing so far in America is school, even though it is so different. Germany has shorter and more classes in a day, and the school day starts later, said Forthmann.
One of the main reasons that she decided to do the foreign exchange program was to have an American high school experience. Like many high schoolers now-a-days, she watched High School Musical, and wanted an experience similar.
Forthmann also is thankful for all the hospitality and kindness that everyone has shown her so far in America. "America has been super cool so far. Everyone has been really welcoming and supportive, especially my host family. I really like them, I actually love them they have been great so far!" said Forthmann
Both Mayra and Finnja are some of the most interesting, kind, and humble people that I have ever met. Don't be afraid to say "hallo" or "willkommen" (hello and welcome) to them in the halls!
Q & A
Mayra Sanftleben
1.What is your biggest pet peeve?
I don't like when people make noises when they eat. It makes my skin crawl!
2. How many foreign countries have you visited and which one is your favorite and why? I've visited about 12 countries. I can't choose my favorite because every country is different and you can't compare. I like them all the same.
3. Which animals scare you most? Why?
Birds! I don't know why, but they scare me so much.
4. If you could live in one place in the world, what would it be and why?
Wow, that is such a hard question. I think I would like to live somewhere near a beach with nice weather. Something like the Bahamas, but with no sharks!
5. What is your favorite kind of food?
I love Mexican food!
Finnja Forthmann
1.Who is your favorite celebrity?
Shawn Mendes
2. What is your best childhood memory?
When I got my rabbits: Aarre and Teddy
3. If you won the lottery, what would you do with the money?
I would save some money and build a house for myself, and then donate the rest
4. What are you most afraid of?
To have an accident here or something happen in Germany and I can't get home.
5. What is your favorite season?
Summer, because it is so warm!