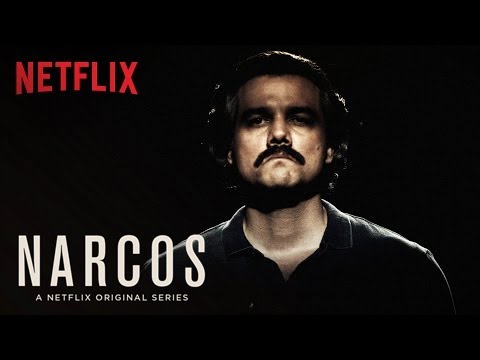 The Colombia of 1992 was a very different Colombia than the one we see today. Colombian cities made up nineteen out of the top twenty-five murderous cities on Earth. People in Medellin and Bogota were under the constant threat of an omnipresent group of cocaine producers and murderers.
This is the setting of Narcos.
Though there were many drug cartels operating in Colombia in the early 1990s, the Netflix series chooses to focus on Pablo Escobar, or, more specifically, DEA agent Steve Murphy who follows him. Escobar, commonly referred to in the show as "Patrón" (boss), was the most powerful and wealthy of the Colombian drug lords in the early 1990s. At the height of his power, his cartel was making upwards of $60,000,000 per day and was supplying 80% of the cocaine used in the United States. At one point, Escobar even managed to become a representative in the Colombian legislature.
Season two does a great job of showing just how hard Pablo fell after his seemingly infinite rise to power. Wagner Moura, the actor who plays Escobar, fantastically shows Pablo's descent into madness and desperation. Specifically, these emotions are exhibited excellently during a scene where he tries to calm down the press despite the fact that he deep down, knows that, he is going to die soon.
The actor portraying DEA Agent Steve Murphy managed to show how high strung and desperate both the DEA and the Search Bloc (Colombia's force built to take down Escobar) were during the final months of the drug lord's life, going so far as to use experimental techniques to capture him.
I would highly recommend Narcos to anyone who enjoys action-packed shows, with a solid story.