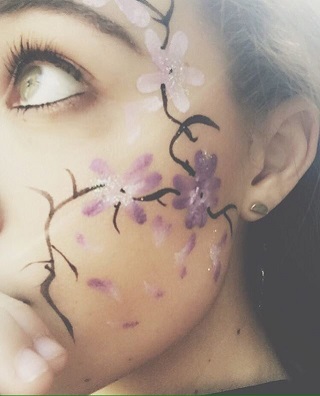 Artsplosure is a festival celebrating the life, purity, individuality, imagination, freedom and character of art. Started by the city of Raleigh, the event is one of the city's claims to fame and dominant way to bring the community together. Civilians wait and work for Artsplosure all year, anticipating and counting down for the fun-filled weekend. With the 37th anniversary held on May 20-22, excitement and enthusam ran high and brought huge intention and success.
WHAT
Artsplosure is a nonprofit art and cultural events platform based in Raleigh, that aims to inspire its city and give people a chance to express themselves. Named with that intent, the founders created the festival to resemble an exposure to the explosions of all types of art.
The atmosphere welcomes all people in the Raleigh community: open and close minded, confined and unconfined, white and blue collar, rich and poor. The festival as an opportunity to recognize each other's differences while bringing them together.
The festival is held on a late spring weekend where relaxation, laughs, and enjoyment are encouraged and supplies a getaway for citizens in their own streets.
PURPOSE
The Raleigh Arts Commission organized the festival as a chance for local artists to broadcast their artwork. Shown on their website, the organization aims to "inspire and entertain, inform and celebrate, create and share."
The organization stays true to their mission they established and built on "to produce quality events that make the works of the most imaginative and celebrated artists accessible to the public – all in an effort to enrich our community and inspire greater love for the visual and performing arts."

Composed with the vision "to ensure all people in this area have the chance to enhance their cultural perspective through the visual and performing arts," the founders hoped to make a difference in the city of Raleigh and, with 37 years going strong, are proud to admit their success.
THE FESTIVAL
Since the establishment of Artsplosure in 1980, the festival has entertained hundreds of thousands civilians and exposed them to art forms and the story and lifestyle that goes along with them.
The three day weekend included performances up and down Fayetteville Street and a derivation for the youth called Kidsplosure, an attraction that promises a good time and even educational opportunities.
The free, family-friendly event offers numerous activities including jazz, blues, and alternative live music performances and countless art exhibitions with ranging variety.
REVIEW
Artsplosure was shown to be a hit, walking through the crowds it was obvious that visitors were happy and enjoying themselves. The carefree ambience and endless beautiful things to land your eyes on offered hours of entertainment.
From the music areas with people dancing and singing along, to the street containing countless art stations all up and down, getting lost and caught up in the interesting works was easy.
The people attending really created the atmosphere so infectious and interesting, with living sculptures, dancers, and artists cluttering the streets with smiles covering their faces. Ranging from hippies, reggae, hipsters, and black tie — various types of people walked around Moore Square.The welcoming, friendly and accepting atmosphere Artsplosure shoots for was definitely accomplished.
Teens, elders and families were found on each corner, hanging out and enjoying the beautiful day and art together.
Colleen Morgan, Jessica Quinones and Mollie Nicholson, sophomores, saw a side of Raleigh that they had never encountered before.
"Since we're at school most the time and in one area of Raleigh, I don't really get to experience the rest and see what all my city has to offer and the variety of people and culture," Quinones said.
The day was different than expected, various art forms were displayed that the girls hadn't anticipated.
"They had jewelry, clothes, bags, hennas — it wasn't just paintings. I wasn't expecting to be so entertained by everything in front of me. Everywhere we walked there was something to look at and enjoy, and time flew by because we were having fun," Nicholson said.
One favorite was getting their face painted, an activity that allowed the girls to experience innocence again and that really brought on the carnival and festival atmosphere.
A day filled with yummy food, local art, music and lots of laughs, the girls reported back that they had a wonderful day, one that they couldn't wait to experience again. A new year awaits another Artsplosure that the city of Raleigh will yet again throw for their citizens.
"It was great just to know Raleigh does these kinds of things, it was really fun and cool, and I just really appreciate Raleigh's commitment to other people," Morgan said.