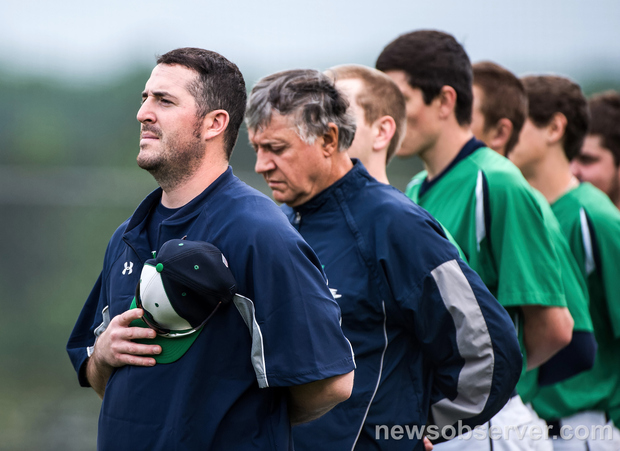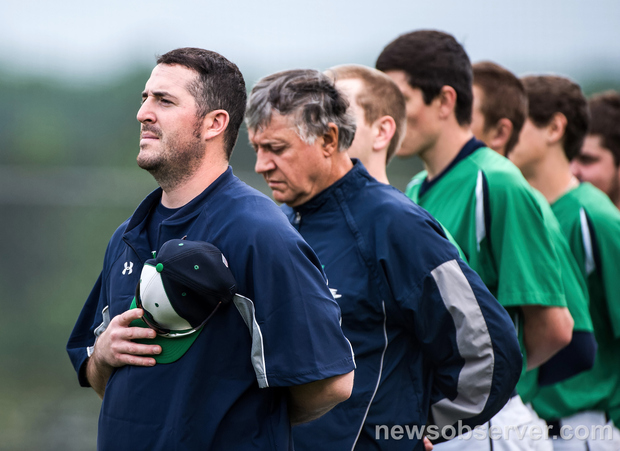 Guy Civitello, head coach of the Leesville Road varsity baseball team, is looking forward to a successful yet challenge-filled 2014 baseball season.
"This year the expectations are higher and we are certainly looking to make a conference championship appearance, along with a lengthier state playoffs run," said Civitello when asked about his expectations.
This marks the first full season in which Civitello has been at the head of the baseball program. Last season, he was not able to coach the Leesville summer league, but during the regular season he achieved a winning record, second place CAP-8 finish and a first round state playoffs win. They eventually lost to the state champion runner-up, Fuquay Varina.
Civitello seeks to instill many principles and fundamentals in the guys he gets to coach. When asked about what some of those things are, Civitello said, "First of al,l it's crucial that my players understand the fundamentals of the game because if they don't, they wont understand the terminology I'm using in certain situations on the field." In baseball especially, it's important to understand what the coaches are communicating in all situations because there is so little room for error in the sport.
Civitello also made sure to note that Leesville Road Baseball goes beyond the field — he strives to be a coach for these players outside of the diamond, too.
The coaches make sure the players are not only invested into the game, but they are invested in their community outside of baseball.
"We preach a lot to the kids about being good citizens in their communities, community service and volunteer work is part of what we want the leesville road baseball culture to be, not just winning," said Civitello.
The 2014 Leesville team is returning many seniors, many of whom Civitello is expecting to step up.
"Sam Duncan, Will Stephens, Derrick Dabney, Jackson Overturf, Nate Duell, Alex Doane, all those guys are gonna need to be big time. We have a lot of shoes to fill from last year, so these guys will have to step up," said Civitello.
The 2014 season looks promising for the Pride. With many goals in mind, Civitello expressed excitement and enthusiasm for the upcoming season, but it will take more than that to have a successful season against an always competitive CAP-8 league. The Pride opens up season play against the team in which they lost to in last years NCHSAA state playoffs, Fuquay Varina, on February 22.