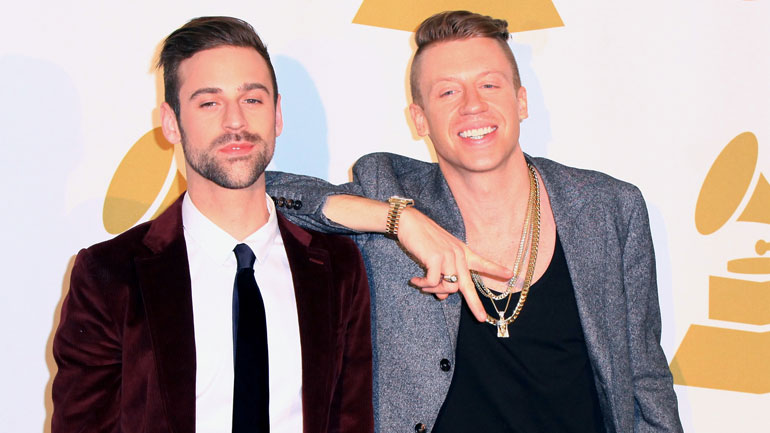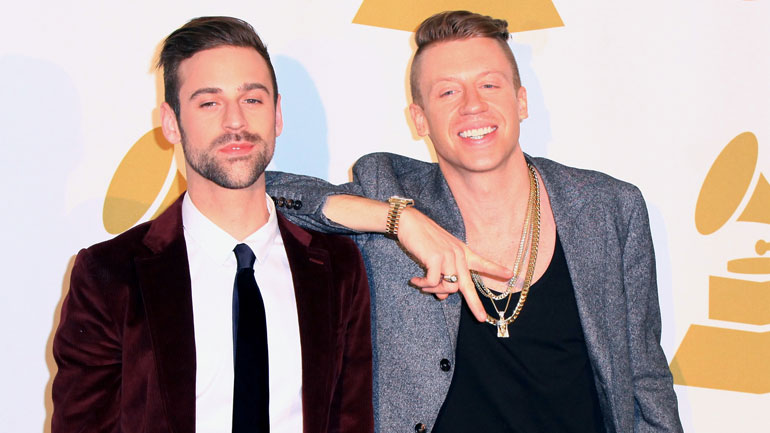 Macklemore and Ryan Lewis were snubbed with only seven Grammy nominations.
Seven nominations tied the dynamic duo with Justin Timberlake for second most nominations — Jay-Z topped off with nine — but that still wasn't enough. Macklemore and Ryan Lewis deserved to walk home with the four most prestigious awards– Record of the Year, Album of the Year, Song of the Year and Best New Artist.
Macklemore was not nominated for "Record of the Year", which is a pure shame. The beat Ryan Lewis laid down for "Thrift Shop" was spectacular and mixing in the horns was pure genius. Macklemore and Ryan Lewis self produce their albums, so the lack of fancy producers is most likely the reason they did not get the nod for best record.
Of the nominees for "Record of the Year", I predicted Daft Punk's "Get Lucky" would win, and they did. "Record of the Year" was the strongest category this year; anyone could have won. In this category, judges look to "honor artistic achievement, technical proficiency and overall excellence in the recording industry, without regard to sales or chart position." With the help of Pharrell, Daft Punk nailed all three of those things.
The biggest disappointment of the night came from "Album of the Year." Daft Punk snagged this Grammy in a category that looked like a sure thing for Macklemore and Ryan Lewis. I can't say enough about The Heist. It is such an amazing album, and it was more than deserving of "Album of the Year."
Most rappers fit into one of two categories there are serious rappers, like Eminem & Tupac, that rap about things in their life and society. Then you have rappers like Will Smith and Waka Flocka, never touch a serious topic. Macklemore is both. He has deep songs like "Starting Over," that discuss his road to recovery from drugs; "Same Love" talks about gay marriage; and "Jimmy Iovine," a song about the heist of the music industry and how record labels are just look to make a buck. He also has songs like "Thrift Shop," "Gold" and "White Walls," that are just fun songs put to an amazing beat by Ryan Lewis.
"Song of the Year" was another tight race. This was one category I did not think Macklemore would win. "Same Love" is great, but it's not deserving of the title "Song of the Year." Had he been nominated for a different song, he might have had a chance.
"Best New Artist" is a no brainer. Macklemore and Ryan Lewis are the best duo to hit the music scene since Simon and Garfunkel and are well deserving of this prestigious title. The music is awesome, and their lyrics are inspiring. Their original sound is a refreshing alternative to the traditional sounding rap
Macklemore and Ryan Lewis won every rap Grammy except  "Best Rap Collaboration", the only one they weren't nominated for. Giving them three more Grammy's for a  total of four. What is still unclear is how they weren't nominated for a any duo grammy. There aren't any rap duo grammys, but they couldn't even get a bid for "Best Duo/Group performance." Four awards is great for an artist's first Grammys, but Macklemore and Ryan Lewis still deserve more.