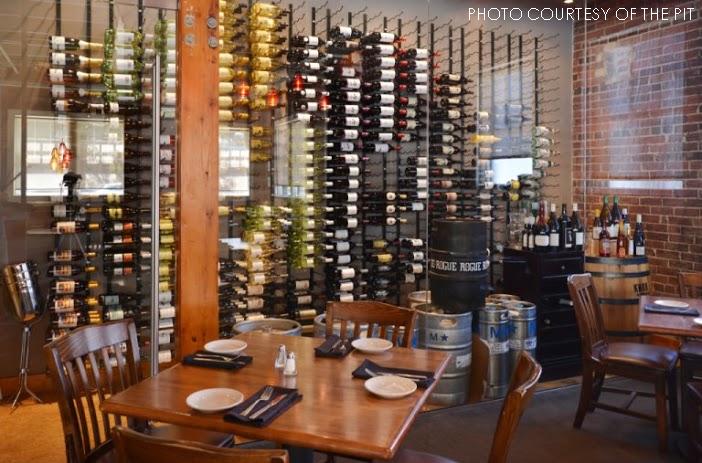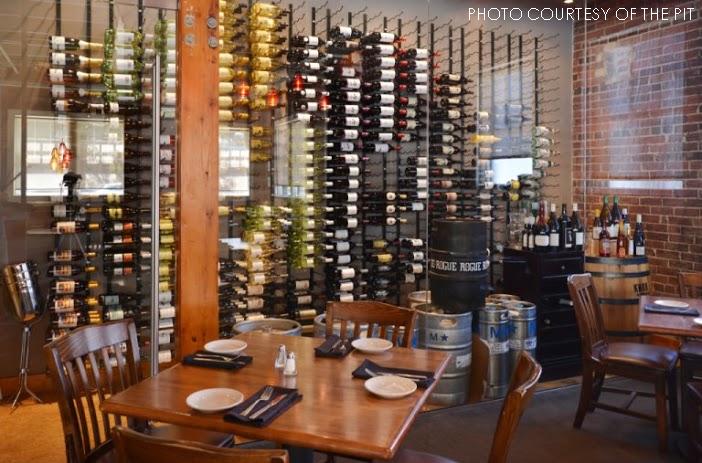 Nestled between W. Davie and S. Harrington Street, The Pit stands as one of North Carolina's most successful barbecue restaurants. As you enter, the smell of sweet sauce lapping over smoky pork, cheesy macaroni, buttery mashed potatoes and fried hush puppies fill your nose, and you know your need for a delicious Sunday lunch will be satisfied.
The twinkly lit patio out front sits as a perfect place to overlook downtown streets while enjoying your meal, but the softly lit, warm-mahogany interior is enticing. You're immediately caught off guard by the ease with which the restaurant flows. Waiters are never annoying, food is always prompt and sweet tea refills are always only seconds away.
The only problem at The Pit — deciding what to order. Both the lunch and dinner menus overflow with appetizing choices. From several types of barbeque to ribs to fried chicken to barbeque chicken to meatloaf and even turkey, the selections for meat are endless. To fulfill your growling stomach until the main dish arrives, The Pit offers numerous appetizers like fried pimento cheese, fried tomatoes, onion rings, deviled eggs, an assortment of fries, cornbread and more.
After completely stuffing yourself with mouthwatering sweet tea, pork and vegetables, you'll still somehow have room for all of The Pit's classic southern-style desserts. Chocolate cake, apple crostada, carrot cake and an American classic — banana pudding.
For those over 21, The Pit offers a varied selection of wine, beer and cocktails. Additionally, there is a kids menu for those looking for something lighter. The Pit is a great place to go anytime of the year, especially during winter. Warm, seasonal apple cider and steaming fresh food instantly warms your day and even your mood. It's an intimate, yet not stuffy, place to go with family or friends to savor sweet barbeque and good times.
The Pit is located at 328 W. Davie St. and opens at 11 a.m. every day.