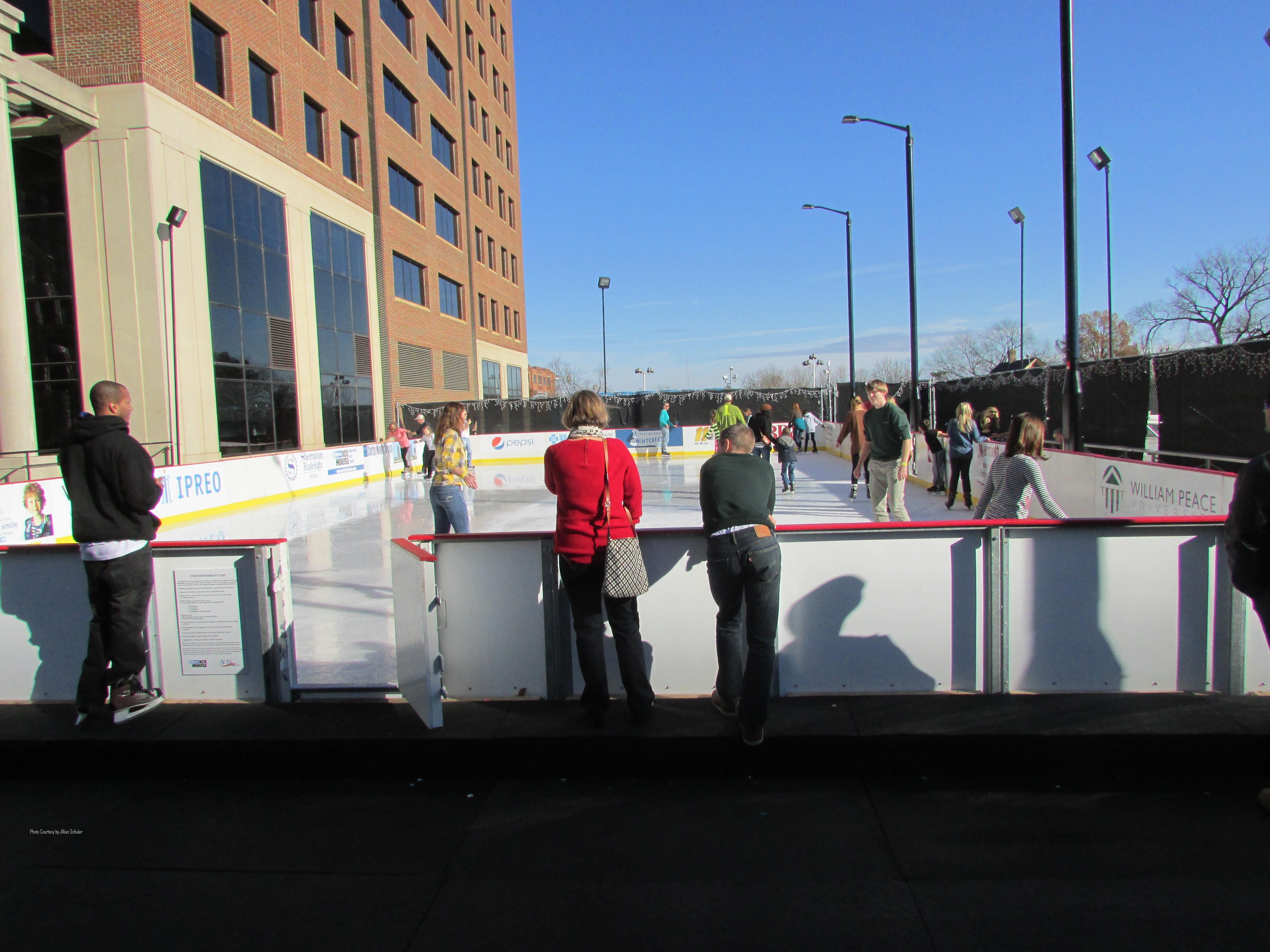 Every year Raleigh holds its Winterfest which includes an outdoor ice rink and other festivities. The ice rink is open through February, extending winter cheer through the new year.
The rink opened on November 22 and will stay open until February 1.  It is open to the public six days a week, Mondays being reserved for privates parties.
When it comes to getting there, it was easy to find. Located at the end of Fayetteville
Street, the parking was easy with multiple parking decks and free parking on the streets in front of the rink on the weekends.
Because of the cost to maintain the rink in Raleigh's not-so-cold weather, it cost $9.00 per person to skate– including skate rentals. The way the rink was presented in the picture made it look a lot bigger than it was. The rink was 45'X90' less than half the size of a professional ice rink.
The lack of space restricted skating opportunities, but the rink was still a great experience. There was a variety of citizens that came out to enjoy the outdoor experience. I saw several different relationships over the course of my hour long skate. There were families, mother and daughters, father and sons and friends out enjoying the ice– however it wasn't that crowded.
The fact that it's open for a little over three months provides citizens with multiple opportunities to skate, encouraging the individual to get out and spend their time more productively.