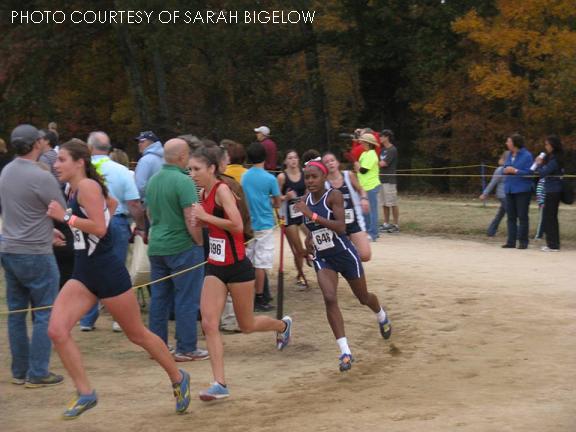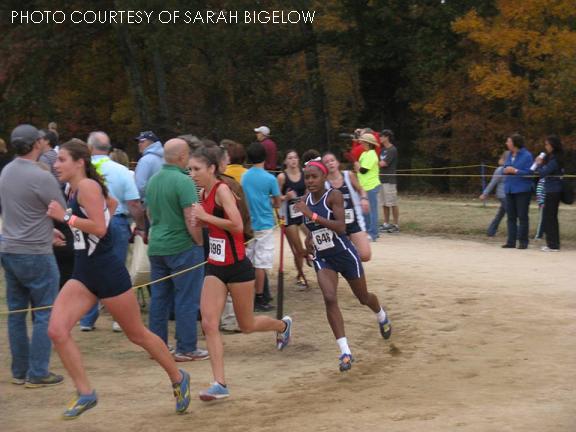 The 2013 girls cross-country team left an impressive mark this season.
On Saturday, Nov 2, the Women's cross-country team participated in the NCHSAA 4-A States at Kernersville for the first time since 2001, a staggering 12 years!
The team finished 8th place out of 16 teams with 211 points [15 is a perfect score] with an average 5k [5-kilometers, 3.12 miles] time of 19:31 and a 1:56 split among its top five finishers. The were in a race among a very competitive pack of runners.
Four girls- G'yasimine Butler (19:49), Sarah Bigelow (19:42), Taylor Hemming (19:23), and Nevada Mareno (18:23) ran under 20 minutes and moved up the all-time top 25 list. Many female runners consider sub-20 a difficult benchmark to break through. Jordan Moreno, Sydney Winchel, and Morgan Barnes also posted impressive times in the 20 minute range.
Nevada Mareno, freshman, broke Lauren Strapp's old record of 18:31, posted in 2010. Currently she is ranked fourth among all freshmen in North Carolina.
"Yeah, I was really happy for Sarah [Bigelow] and Morgan [Barnes]. I could tell they really wanted it," said Mareno. "Even though I didn't have as much push, I definitely wanted to be there for them."
Losing two seniors will prove somewhat difficult for the varsity team. However, according to Milesplit NC, the girls team still sits at number 9 for 2014 preseason rankings. Next season, the success of both the guys and girls team will depend on the depth of returning junior varsity members.