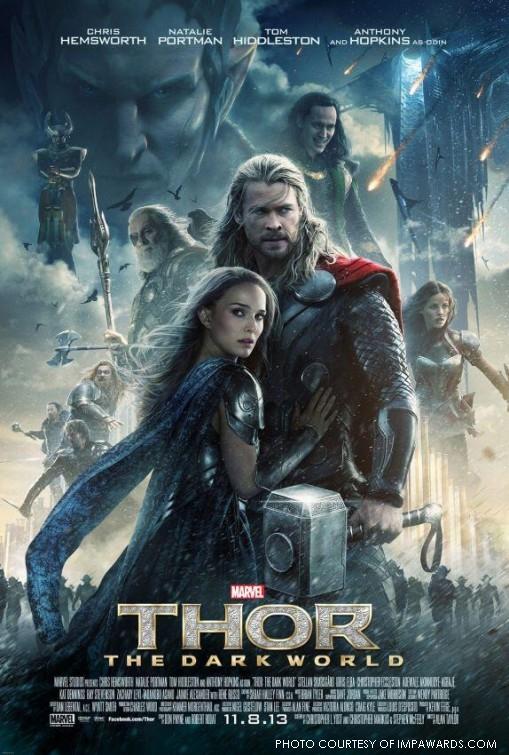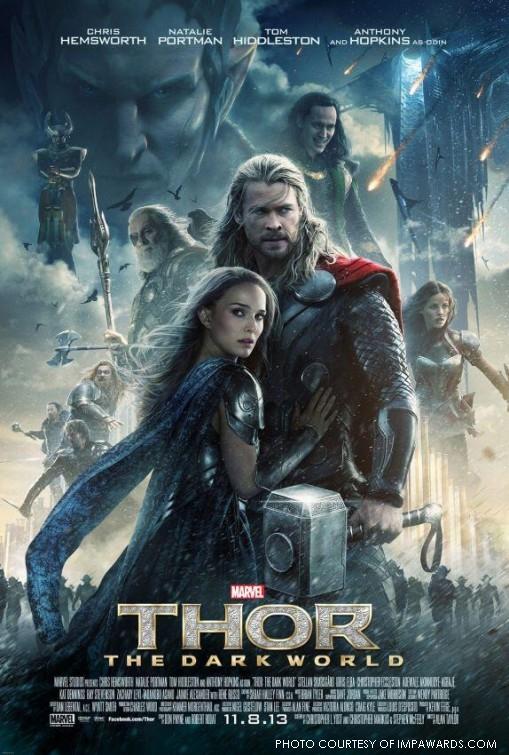 Thor: The Dark World is the follow up movie to Thor and The Avengers, earning $85.7 million opening weekend. The Avengers took over the box office when it premiered last year, and it seems as though Thor: The Dark World might follow in its footsteps.
Thor: The Dark World continues the story of Thor, played by Chris Hemsworth. He embarks on a journey that will risk everything he has earned in his life. He enlists his evil brother, Loki, played by Tom Hiddleston, to help him. He reunites with Jane Foster, played by Natalie Portman, who we first met in the prequel movie, Thor.
Although this movie is considerably better than the first one, there is still room for improvement. The trailers for the movie shows intense action scenes of fights between either hundreds of warriors or between the three or four main characters. However, the fight scenes shown in the commercials were some of the only fight scenes in the movie.
Throughout the movie, there was more dialogue than action. Although movies often air the best parts of a movie in its trailers to catch the viewer's attention, it then takes away from the movie as a whole. As a result, Thor: The Dark World grew boring at times. Although some dialogue lent to the development of the plot, scenes could have easily been sped up by more concise conversations between characters.
Aside from the moments of dullness throughout the movie, the overall production of the movie was done incredibly well. The lighting was perfectly shown to highlight the focus of each scene.
One thing many people were looking forward to in this movie was the acting from the main characters. One of the best performances was by Hiddleston. After beautifully portraying his character in Thor and The Avengers, Hiddleston did a fantastic job continuing to tell the story of his controversial character, Loki. One of the aspects Hiddleston does an amazing job of is   his attention to details. Every statement, facial expression and body movement he makes has a purpose.
Thor: The Dark World may not have reached its full potential; however, it is not a movie to miss. The storyline falls a little flat, but the quality of the acting and the overall production of the movie absolutely makes up for anything lost. There is definitely excitement as Marvel Studios continues to plan for Thor's future.