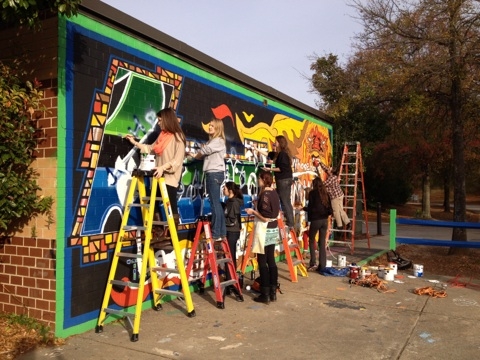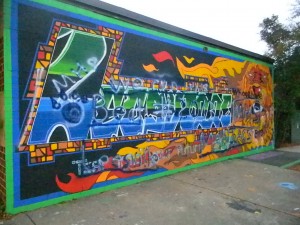 Leesville students gawked at the familiar sight of vandalism while driving into school on Nov. 15. Vandals wrote "MHS," "Whose house?" and other messages on the Senior Wall on the day of the first state playoff game.
The artists who created the senior wall met with Dr. Muttillo, principal, to discuss the plan of action. They believe the wall is repairable and will be excused from class to repaint the wall.
Football players and coaches displayed incredible composure and decorum in response to the vandalism.
Chad Smothers, head coach, had no comment on the issue.
"We take pride in our community and doing things the right way," said Muttillo. "I would expect that any responses we have to this are positive about our school and we come together as a community."
School and local authorities are investigating this incident through surveillance and social media.
Muttillo added, "I just hope everybody (comes) out tonight to support our team, wearing their green and blue out there."
Those who attend the football game tonight at 7:30 p.m. should see the renewed senior wall.
"[The best way to handle this] is to come together as a community and support our student athletes even more so than we normally do," said Muttillo.
See more photos below.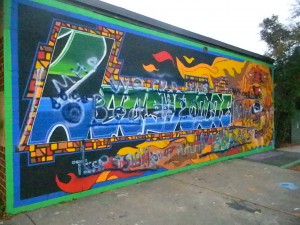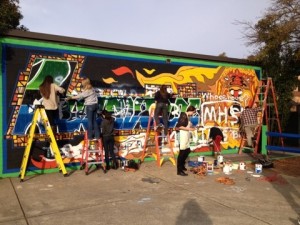 Art students have already begun priming and repainting the wall.