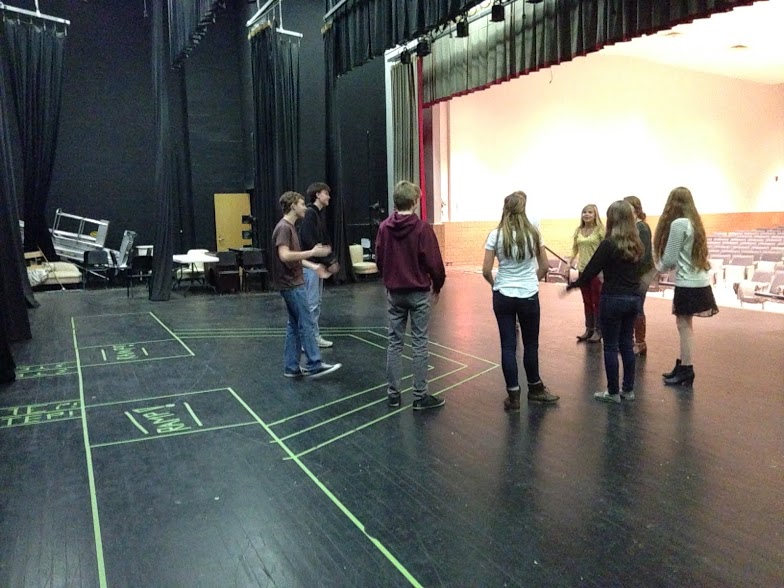 The North Raleigh Arts and Creative Theater Recently put on the show The Crucible. The play's cast consisted of teenagers and showed from Sept. 13-29.
The Crucible, written in 1953, is about the Salem witch trials and takes place in the late 1600s. It tells the story of Abigail Williams and her love for John Proctor, a married man. Abby is jealous of Elizabeth, John's wife, and claims she is a witch iN order to have John to herself.
There have been several well-produced movies based on the play, where actors have the ability to reshoot scenes and editors can fine tune the performances. In a live performance, you have one shot. No matter what happens, you must stay in character and keep going, which the actors did a great job of doing. However, some of the actors were not very convincing or spoke too loudly or slowly.
As the play began, the lights dimmed, soft music started to play and the curtains opened. As the play went on, the actors who played John Proctor (Liam Yates), Mary Warren (Eilish Urgo) and Judge Danforth (Michael Mayo) stood out for their ability to fearlessly scream, cry and dance when needed.
The lighting was perfectly executed by directing the audience's attention to the characters throughout the entire play. The costumes were also fitting to the setting and plot of the play; women wore modest yet slimming dresses which went in at the waist, and the men wore a shirt with a vest, pants and boots.
As the play went on, the atmosphere seemed to weaken. There were multiple scenes where a large group of people were on the stage at the same time speaking to each other for a long time. This caused people to become bored; the audience wanted an intense scene with a faster pace to help develop the plot and themes.
As I said before, performing live is no easy task. Although there was room for improvement, the performance was enjoyable.