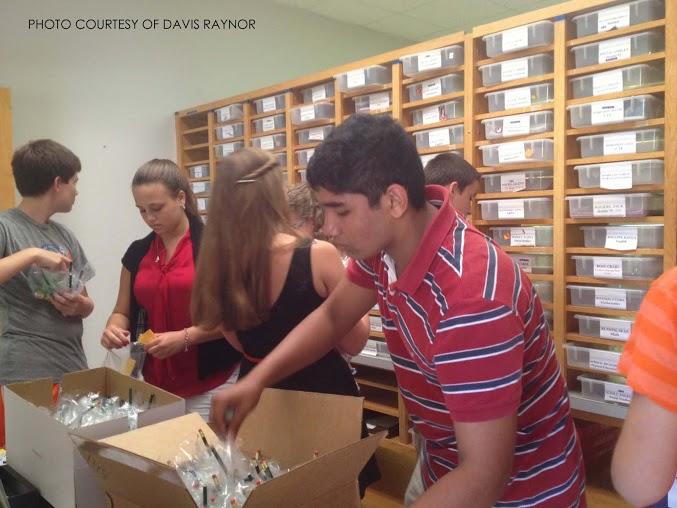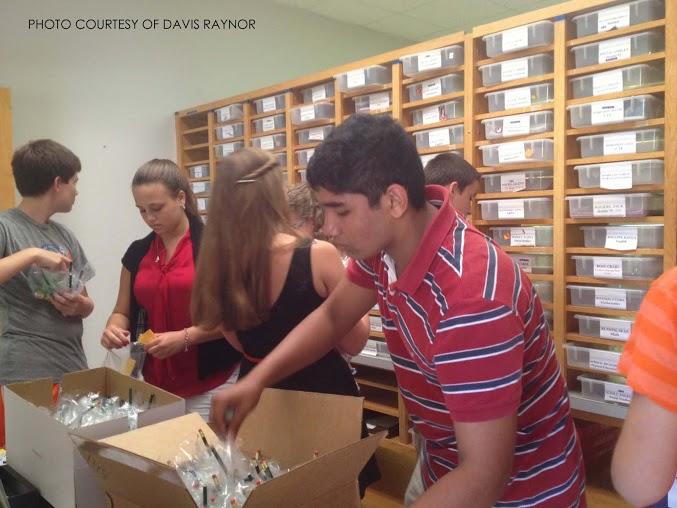 As the rest of the 2,350 Leesville population scurries out the door to home, jobs, and sports practice, a handful stay behind to take care of Leesville. Those students are Executive Council, the leading Council of Leesville.
Meeting every Tuesday at two-thirty, Executive Council squeezes the forty, and growing, members into room 237 to discuss the happenings surrounding Leesville and its community.
Jake Banasiewicz, junior and new member of Exec said, "I joined Exec because I get to be with my friends and help the school simultaneously."
Tuesday, August 27, was the first meeting of the year. The meeting commenced with Hannah Daley, student body president,  welcoming both new and returning members as they dove in to the first assignment of the afternoon: assembling teacher appreciation gifts, a task that began earlier this summer.
Topics included Freshman Elections and the anticipated Junior Diabetes Research Foundation Walk to Cure, an event that won Leesville the "Most Spirited" award last year. Members were eager for the upcoming school year with plans of becoming an Honor's Council and the unveiling of a bigger, better Winterfest. Exec Council is the clear driving force behind the majority of student events.
However, often times their work remains unnoticed.
"[Leesville] would not be the same without Exec," said Vince Williams, junior.