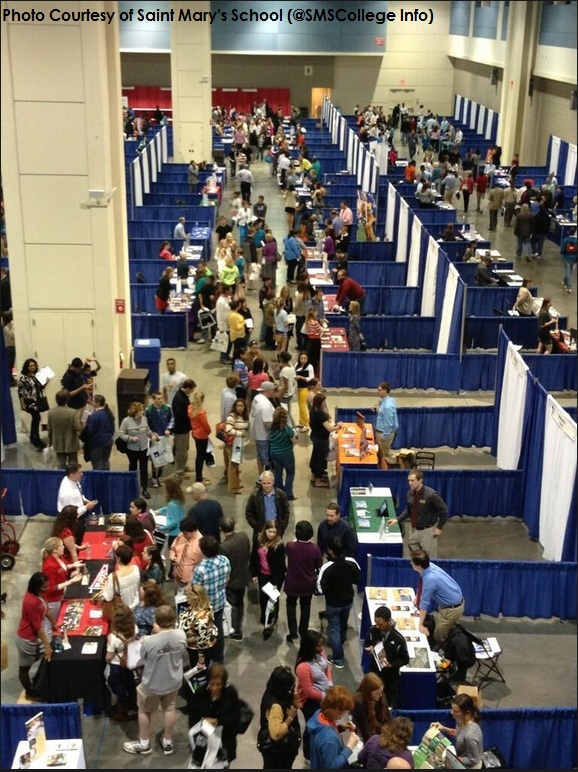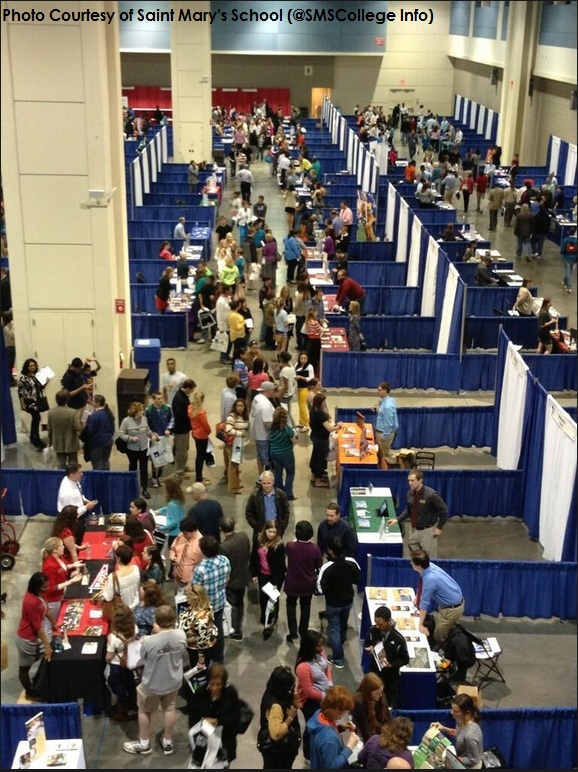 Throughout history, high school counselors have always told students to begin planning for college as soon as possible.
Perhaps they're finally listening.
The 2013 NACAC College Fair, held Tuesday, March 19, at the Raleigh Convention Center, was packed with an unexpected plethora of sophomores. With 184 universities from Montana to Alabama present, the fair offered a fantastic opportunity to gain an overview of college admissions.
"It's important to get prepared early," said Nico Buico, sophomore fair-goer. Having already narrowed down his list to a few possibilities, Buico particularly wanted to visit the booths of Army ROTC and Embry-Riddle Aeronautical University.
Laura Hill, sophomore, echoed that opinion. "I wanted to get an idea of what colleges are out there," she said. Hill stopped by the universities of East Carolina, High Point and Appalachian State.
Leesville wasn't the only well-represented school, however.
An estimated 6,500 high schoolers from all across the eastern half of North Carolina were in attendance at some point during the fair, which lasted from 4 to 8 p.m that evening.
Brennan Proudfoot, Millbrook sophomore, came to learn about college preferences for ACT and SAT testing. Nick Viola, Millbrook sophomore, wanted more details on median GPA statistics for N.C. State and UNC-Wilmington admissions.
I, seeking journalism schools in particular, asked questions at the universities of Maryland, Syracuse and North Carolina before sitting in on an information session on college application resume and essay writing.
For sophomores already eying the college admissions headache in their near future, Tuesday's fair was as useful of an event as there could have been.