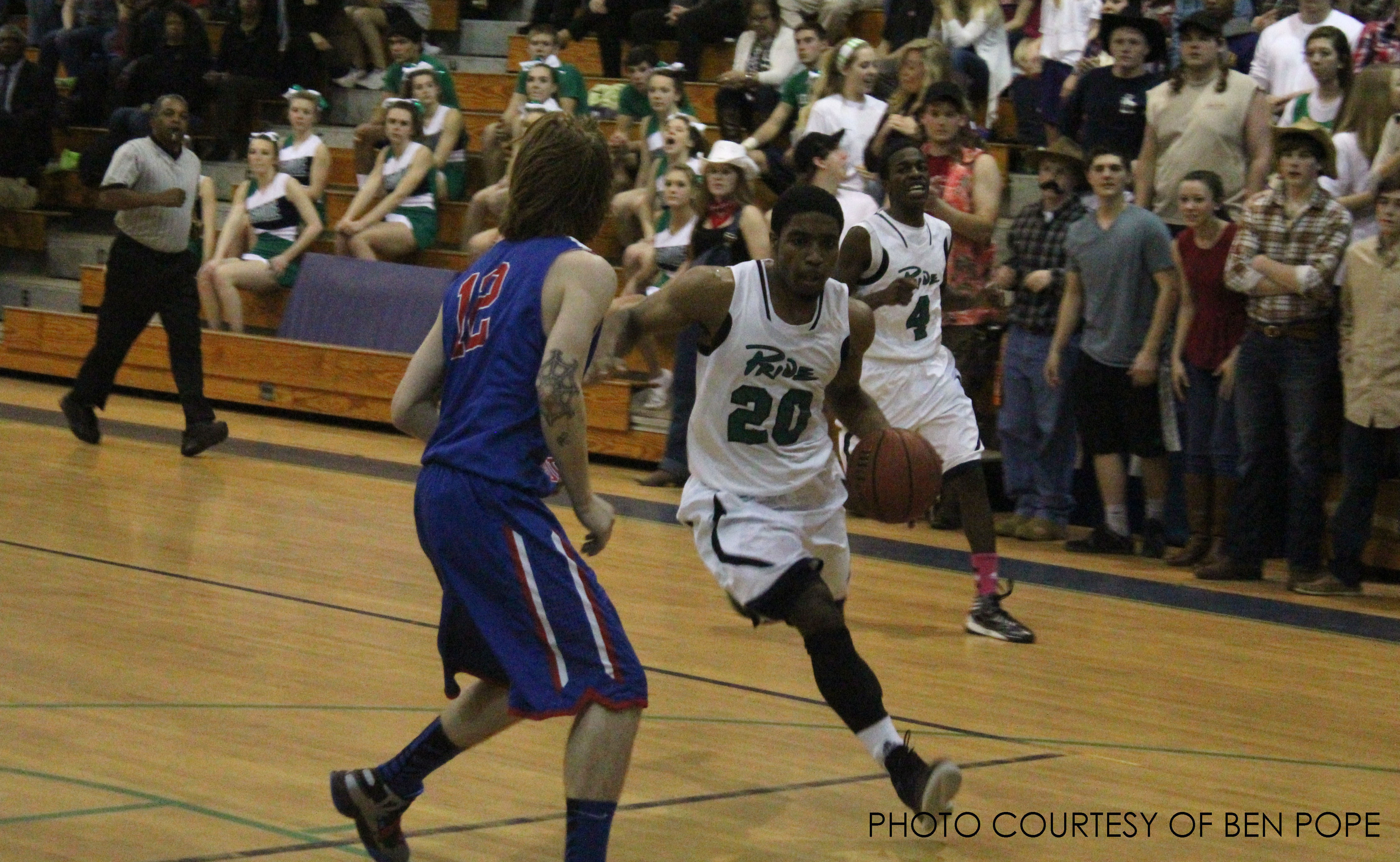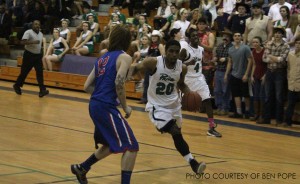 One minute and 12 seconds remained on the clock as Shyheid Petteway drove to the basket, looking to add to Leesville's 59-49 lead over Wake Forest-Rolesville. The referee's whistle blew; Petteway had been fouled.
While the players assembled in their correct positions, a raucous 'Loonieville' roared with support as the team entered their regular season's final minute. They cheered for the six seniors honored that Friday evening, for the inevitable victory just moments away and for the team's groundbreaking 16-7 season.
But, most of all, they cheered for Russ Frazier.
Frazier, Leesville's first-year head coach, pumped his fists and saluted the jam-packed home grandstands as his name echoed around the gymnasium. Then, a few minutes later—after the Pride had pulled away for a decisive 67-49 win—he slid in front of 14 players for a gleeful team photo, surrounded by several hundred elated students with arms raised in celebration.
It was a glorious hour for the coach who had inherited a fragile, beleaguered Leesville basketball program just seven months earlier. When Frazier was announced as the team's new head coach last July, the team hadn't had a winning season since 2005-2006.
He, along with a half-dozen talented seniors in their final high school season, reversed that trend in 2012-13. The team won their season opener, 71-45 at Apex, to get their first winning record of the year—and never looked back.
Whenever the squad was faced with a new challenge, they pulled together and defeated it. First home game? A win, 59-53 over Panther Creek. First losing streak? Ended at two games, with a win, 61-50, at Cary. First conference game? A win, 48-38, over Enloe.
However, a game at Millbrook on Friday, Feb. 8, fully culminated everything this 2012-13 team stood for. The Pride had missed a buzzer-beating shot to lose devastatingly, 52-50, in the first game with their cross-town rivals; that Friday, an unfamiliar gym, hostile crowd and tough matchup aside, they were determined not to fall short.
Thanks to a last-second shot by Petteway—a last-second shot that, this time around, went through the net unabated—they did indeed accomplish that goal. On that chilly night in front a packed, Wildcat-favoring arena of fans, Leesville stunned mighty Millbrook, 57-56.
Precisely one week later, following regular season-ending home wins over Heritage and then Wake Forest-Rolesville, the Pride were finally able to celebrate their best basketball season in almost a decade. A 16-7 overall record and 10-4 conference split placed them third in the Cap-8, just one win behind co-champions Millbrook and Broughton and three wins ahead of fourth place Wakefield.
Frazier was swarmed by overjoyed players, appreciative parents and awed students after the game, coming to shake his hand, offer their congratulations or simply meet Leesville's latest celebrity.
Nonetheless, when the commotion had finally died down enough—although, near the student section, the party was still just beginning—I asked him how he had done it, how he had turned a perennially ignored program into a successful, sellout-drawing powerhouse so quickly.
His response was brief and surprising.
"You guys," he said.
"The players, parents, students, teachers—everybody. Tonight's student section was amazing. We've had a good year, but we can still get better. [We] can still win more games."
"But you saw what it was like in there."
Regardless of whether 'it' referred to the thousands of loud, supportive fans in the grandstands or the impressive 67-point performance on the court floor, I did indeed.
I was excited, impressed and thoroughly amazed by what it was like in there.
And, with Frazier remaining at the helm and a group of talented players returning next the fall, I can't wait to see what it will be like next year.