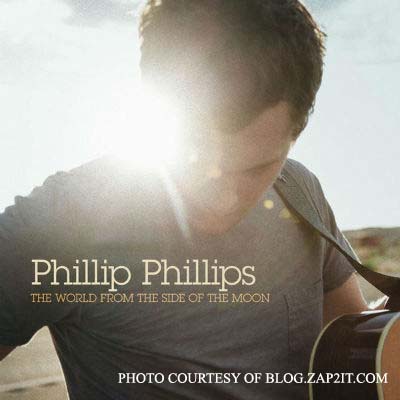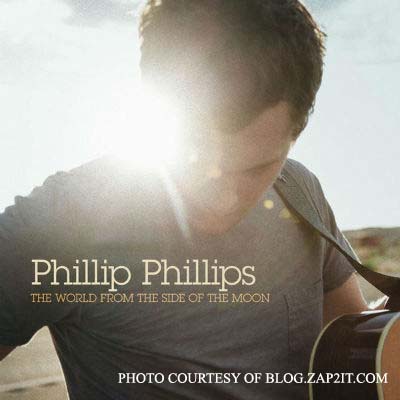 For Phillip Phillips, it's been a long road from Leesburg, Georgia to Hollywood, California.
The immensely likeable but comfortably reserved 2012 American Idol winner brought a new dose of talent and originality to America's reality singing spectrum last spring, but, even after his eventual landslide victory, questions remained about Phillips' true direction.
Could he connect with his faint country undertones and deep-south hometown? Would he follow the Mumford & Sons footprints displayed in Idol-winning Billboard hit "Home", or return to the Dave Matthews Band-esque aura he had demonstrated throughout the show? And, most of all, did he stand a chance in the real music industry after the failures of so many recent 'Idol' champions?
This fall, Phillips finally provided the answer—with debut album The World from the Side of the Moon, he's "just trying to remember where [he] came from."
As foretold by lead single "Where We Came From" (and, in a sense, the meandering album title, as well), Phillips' 12-item debut release displays, albeit rather conservatively, the crooner's unconventional style and talent with a nicely varied and satisfying collection of songs.
The album carries undertones of both aforementioned groups, Mumford & Sons and Dave Matthews Band. The latter is certainly evident in soft rock attempt "Drive Me", while the former has already been connected by many critics to catchy sing-a-long "Gone, Gone, Gone". Meanwhile, "Tell Me a Story" builds upon the non-melodic guitar strumming made popular by The Script's 2010 album Science and Faith, and "So Easy" will remind music fanatics of a number of early 2000's Maroon 5 ballads.
But, for the most part, The World from the Side of the Moon is Phillip Phillips' own creation. "Man on the Moon", the opening track, speeds up Phillips' typically laid-back pace into a strangely catchy chorus; "Can't Go Wrong" features a mild country twang rarely heard from the Georgia native; "A Fool's Dance" carries a slightly spooky feeling that may be best classified in the alternative genre.
Mellow pop-rock venture "Get Up Get Down", however, may exemplify Phillips' theme better than any other single track. An acoustic, growly bridge identifies the song as one of his own, but the chorus, featuring an addictive hook and strong vocals, will also cater towards even the most mainstream radio station. It's a chance for Philips to please his own fans while continuing to expand his brand.
Of course, The World from the Side of the Moon shouldn't be expected to win any Grammys. Phillips—who, according to Rolling Stone magazine, was largely allowed to "call the shots" on his Interscope-produced album—put together a decidedly unexciting and arguably predictable, if satisfying, collection to begin his professional career.
Nonetheless, Phillip fans, American Idol viewers and soft-rock enthusiasts alike have no reason not be pleased with the 22-year-old's first effort. The World from the Side of the Moon, currently third among iTunes' album popularity rankings, is certainly another positive step for one of the music industry's most intriguing new artists.