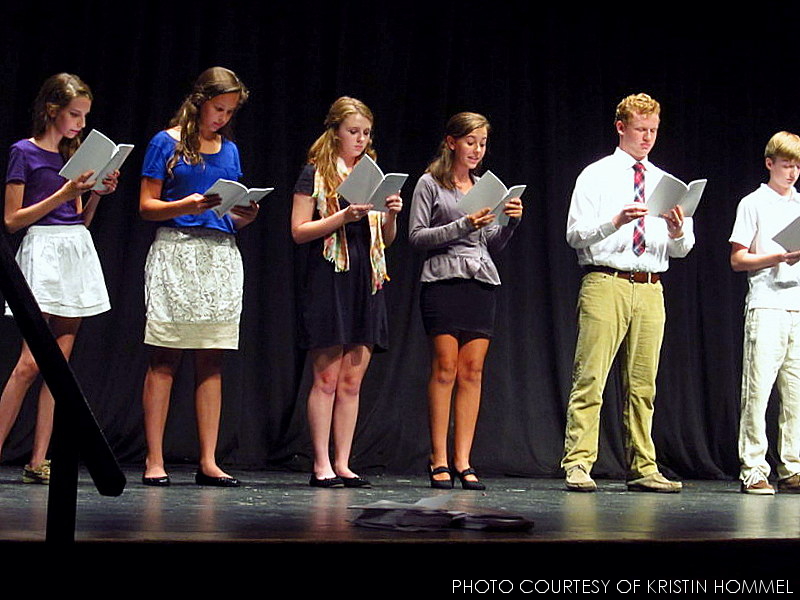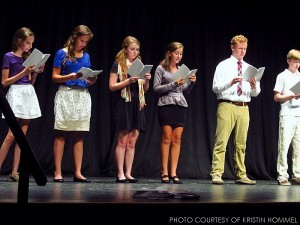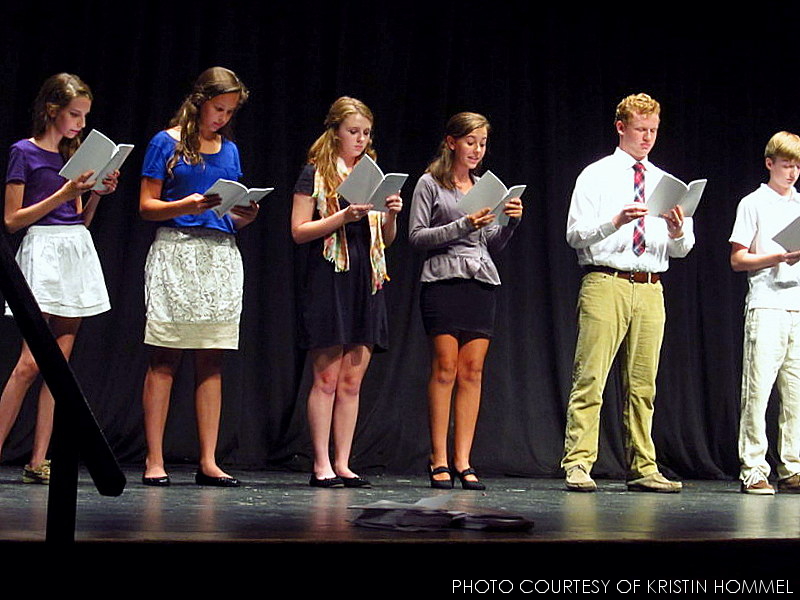 As the Jane Eyre auditions were approaching after Labor Day weekend, anticipatory and apprehensive hopefuls prepared themselves, mentally and psychologically, for the event. The long-anticipated play is expected to draw a large crowd, attracting mostly teenage girls and reluctant boyfriends.
On Sept. 5 and 6, students filed into the auditorium directly after school, nervous but excited.
"I don't know if I will do well," said Sasha Voronov, a junior and a Russian exchange student. "My English may not be good enough." Exchange student or not, this was the fear of all the auditioning students; all were afraid they might trip over their tongues and mess up beyond repair.
Mrs. Catania, the theater arts teacher and producer of the play, was very patient with the students. She has very high expectations for this play, though. "I love the story and its romance, and it's different from the shows we've done recently," she said. "I also love the message that it sends."
When it came to choosing between the many students vying for a part in the play, she had a very specific idea in mind for each character. "Overall, I'm looking for a sense of stage direction, a presence, articulation, and if they can take instructions. They have to look and sound the part. Each character has different requirements, both physically and vocally."
After two days of auditions, 16 students were invited to the callbacks, two of them being foreign exchange students Sasha Voronov and Chiara Liotta (Italy). Neither of them thought that they would make it into the callbacks, so it was a welcome surprise to them.
All of the students who were in the callbacks have received parts in the play. The leading roles of Jane Eyre and Mr. Rochester are going to Jesse McGuire, senior, and Kordell Draper, senior, to their great excitement.
In a surprisingly welcome turn of events, Voronov was cast as Bertha Mason/Rochester, a madwoman, and, ironically, Liotta as Adele Varens, a French girl. For the first time in Leesville's history, two exchange students have earned major parts in the fall play.
The story is about a poor governess who finds work with a Mr. Rochester of Thornfield Hall, teaching his young French ward, Adele. While there, Jane and Rochester fall madly in love, but during their wedding, a man arrives with shocking news that will change Jane's life forever. It is an epic tale of romance, chivalry, and the endurance of love through insurmountable circumstances.
With rehearsals beginning in less than two weeks, excitement is mounting. Rehearsals will be after school every day, Monday through Thursday, and will require a large commitment to the play. The show will run for three days, from Nov. 8-10.