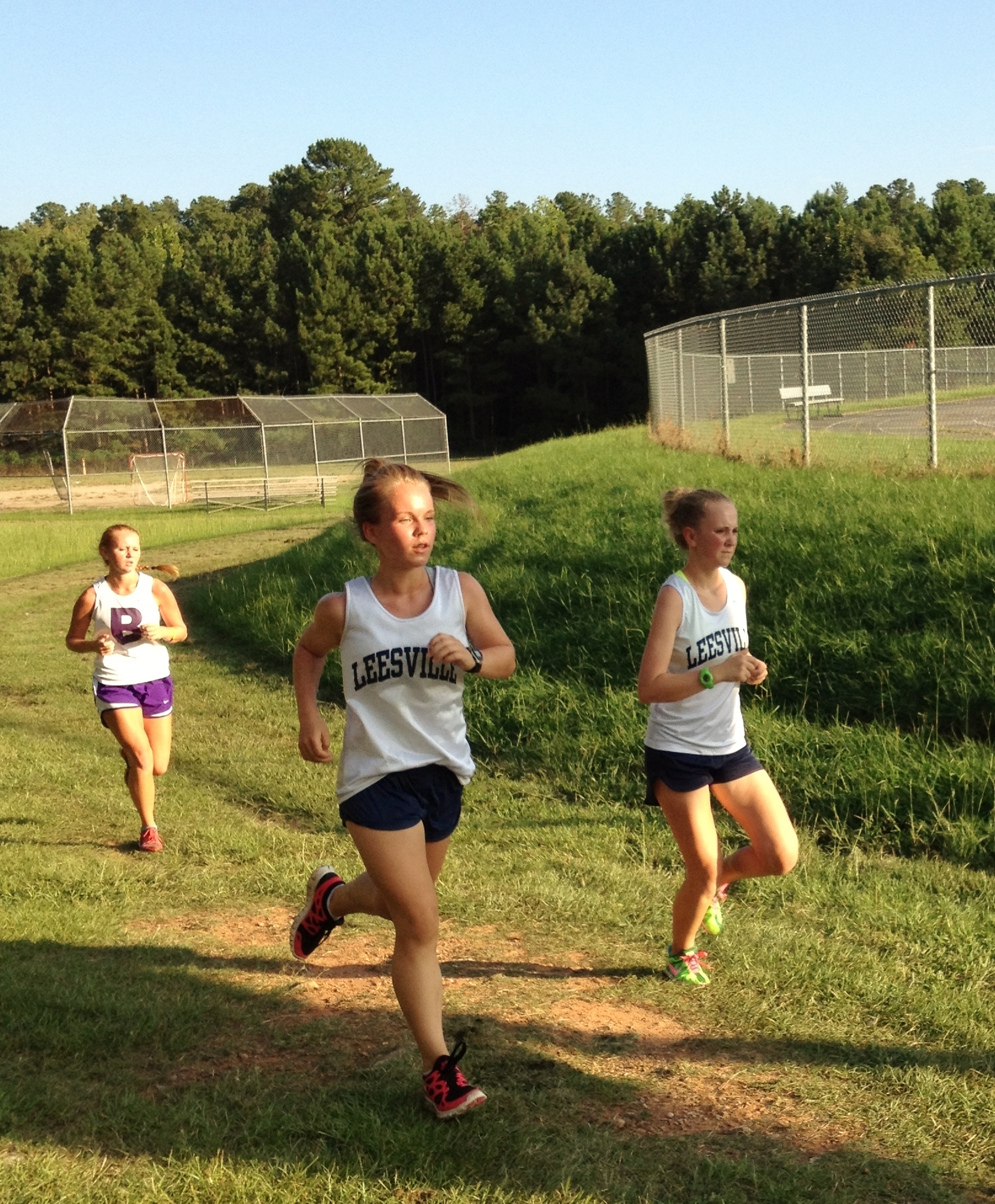 The Leesville Cross Country team lost to Broughton's XC team Wednesday, Sept. 5. After a tough 5k (3.1 miles) on the Leesville course, Broughton just edged out the Pride.
Despite the loss, Leesville runners were not completely dismayed about the race. Abby Tarnowski, Leesville sophomore, was pleased with her time.
"I thought I did pretty well," said Tarnowski. Her time was 26:25, and the winning Broughton time was 22:32.
Jessica Merdes, Leesville senior and team captain, was happy with her race after considering the difficulty of the course. Leesville's course is very challenging, complete with never-ending hills and twisting gravel paths.
"I think I did well, even though Leesville has the hardest course in Wake County," said Merdes.
Marco Fajardo, senior, enjoyed the race as well. The fastest seven Leesville and Broughton girl and guy runners didn't compete in the race to save their energy for a meet on Saturday. Since the varsity runners weren't competing, it gave Fajardo a chance to place highly.
"It was kind of my time to shine. I got third on the team," said Fajardo, finishing the race with a time of 20:03.
Better than racing, however, was the support Fajardo received from his teammates.
"Racing is fun, but its the teammates that make you come back, said Fajardo.
Merdes also enjoys the supportive atmosphere that Leesville's cross country team provides. Similar to Fajardo, she loves the support her teammates give her.
"The team is good at supporting each other. [Cross Country] is really an individual sport, so there isn't much very much competition between the teammates. We are always there for one another," said Merdes.