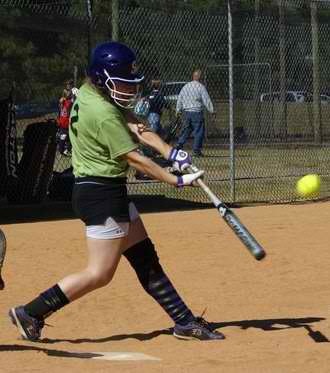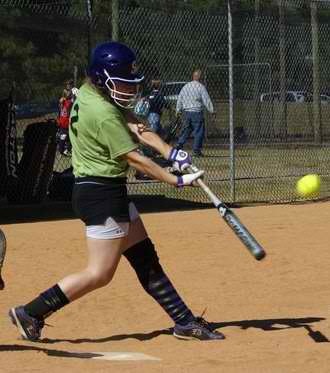 The Leesville Women's softball team soared to victory on Tuesday April 24 against Wakefield. The Pride "mercy ruled" the Wolverines in the 5th inning with a score of 10-0.
Martha Calvert, senior, said, "It took us awhile to get started it, but then we came in hard."
Leesville's pitcher Meredith Bissette, sophomore,  threw a no hitter.
The Pride softball team is number three in their conference right now and are hoping to keeping moving forward.
"One of our goals at the beginning of the season was to be in the top three of our conference and right now we are third. Hopefully after this week, if we win, we can move up to second," said Erin James, sophomore.
Calvert believes that their success may be partly due to good team camaraderie. She said, "We have really good chemistry as a team. We get along and we have fun. I think it is important to always have fun because at the end of the day is it just a game."
Coach Tadlock said, "We have solid leadership and the underclassmen have really begun to step it up in the latter part of the season.Going into the end of the season, we just need to have a total package of pitching, hitting, and defense."
The Pride had a few more games and then will have the CAP8 tournament the week of May 9.
Anne Cushman is a staff writer for The Mycenaean and resides in North Carolina. Her hobbies include petting horses, hang-gliding, and soccer. Some of her numerous aspirations are to climb Mount Everest, kayak the Colorado River, and write well. Also, she loves One Direction.