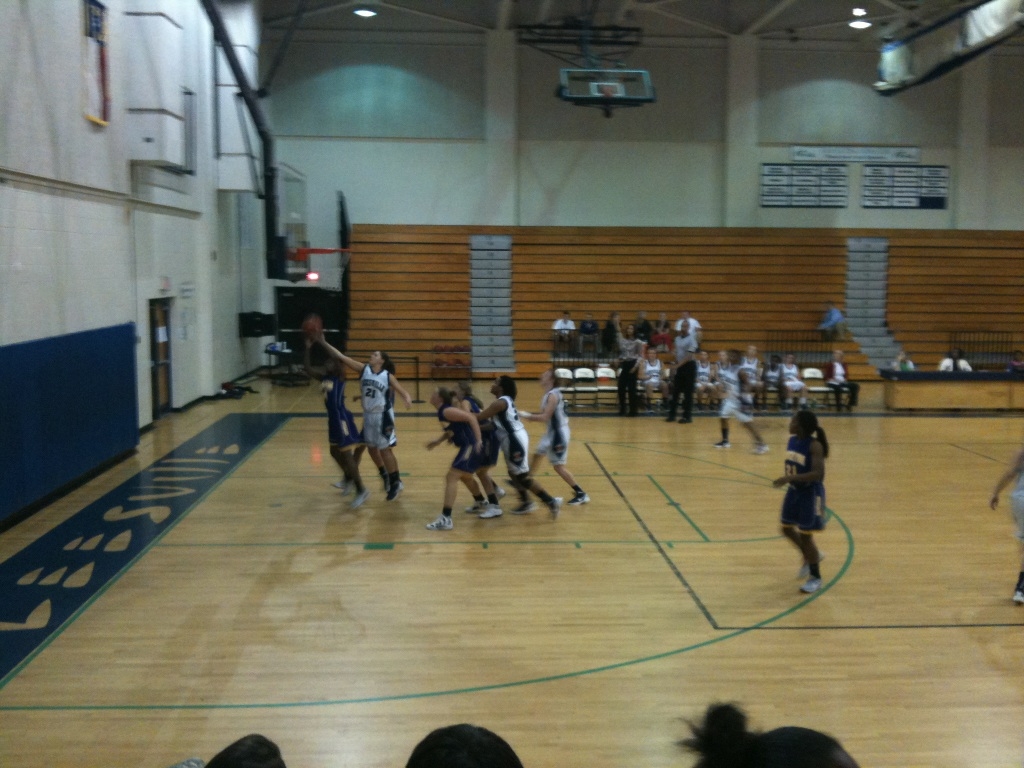 On December 13, Leesville Road's women's varsity basketball team hosted Broughton, only to fall short, 55-33. Although not reflected in their 0-5 record, players claim this year's team has much potential. This year's team has much potential for the remainder of the season.
The Lady Pride shocked the Caps when they started strong and gained the lead. By the end of the first half, the Pride were down by a mere 5 points.
In the middle of the third, the Pride was down 28-34 when Coach Jarita Crump called a time out in hopes to turn things around.  However, Broughton went on an 8 point run, putting a victory out of reach.
Claire Collins, sophomore, said, "We turned the ball over too much, and our heads were out of the game."
The Lady Pride is learning from their mistakes from Tuesday's game. They worked on specific struggles in practice to reduce future errors. "We worked on ball handling to break a press and taking a charge, to eliminate fouls," said Alex Woods, senior.
"We need to do a better job of taking care of the ball in the second half and feed off of the intensity from the first," said Ms. Mundell, assistant coach.
As for goals for this season, the team expects to "translate improvements into wins," said Mundell. The Pride anticipates a change in their record and successful season to come.