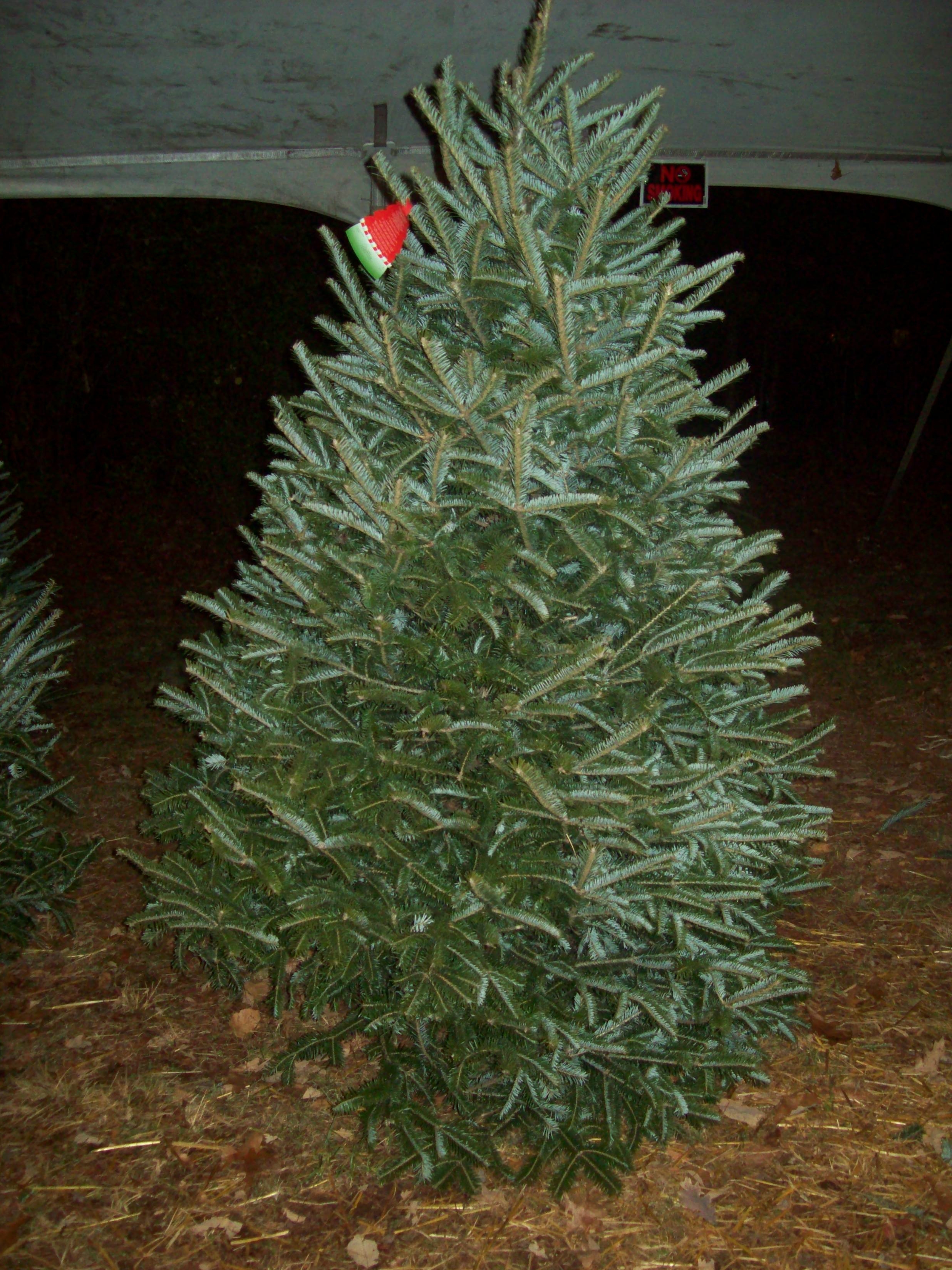 Burton Hills once said, "The best of all gifts around any Christmas tree….the presence of a happy family all wrapped up in each other."
Yet to have the happy family, you first have to have the perfect Christmas tree. Going Christmas tree hunting is the best way to bring a family together.
While most families buy their Christmas trees on a nice sunny day at the beginning of December, my family does things a little bit differently.
We have an infamous tradition for buying Christmas trees at the last minute. My family usually rushes out of the house on December 20 or 21, at 8 p.m., in the freezing cold. And it is almost always raining. There's something about the tradition of buying Christmas trees, however rushed or cold or rainy our trip may be, that always brings my family together. As someone who doesn't like change, it's nice to have a familiar trip that is almost always the same.
This is how our last minute trip (as always) went this year.
Around 8:00 on Saturday night, Dec. 16, when it was 30 degrees outside, my mom says, "Well, it seems like the perfect time to go buy a Christmas tree."
So we jump in my dad's Honda Pilot, parents in the front and us kids bundled up in blankets in the back, and start off on our mission to find the perfect tree. As always, my mom threatens to make us go to every Christmas tree lot in the area, but we all know she won't last in the cold that long. We arrive at Booger Mountain off of Lynn Road, home of the best Christmas trees in Raleigh.
As the only family at Booger Mountain, where we go every year, we peruse the few trees left in search of the nicest one. Like usual, my brother runs over to the 8 ft, $100 tree and goes, "this one is perfect!" He always wants the biggest, greatest, priciest tree, and I love how unchanging his wish is for the tallest tree. My sister, Rachel, picked the first tree she saw, a medium sized one that was the perfect height for our kitchen.
And like always, my mom is shocked about how high the prices are, although they are the same every year. We end up buying the tree that Rachel first saw, which pretty much happens each year. My dad tries to tie the tree to the top of the car by himself, but of course he needs some help from the man working at Booger Mountain.
We depart and head home, fingers frozen from the cold and anticipating the hot chocolate waiting for us, glad to have found the perfect tree. We joke on the way home, tease each other and laugh, and it feels great to be so close to my family.
No matter how much everything else changes– from births to deaths, new schools and new jobs, buying Christmas trees is a tradition that will always keep us together. There is something about the constant, unchanging trip to Booger Mountain that ensures that even though everything else may change, my family will always be brought together by that seemingly simple, 20 minute trip.