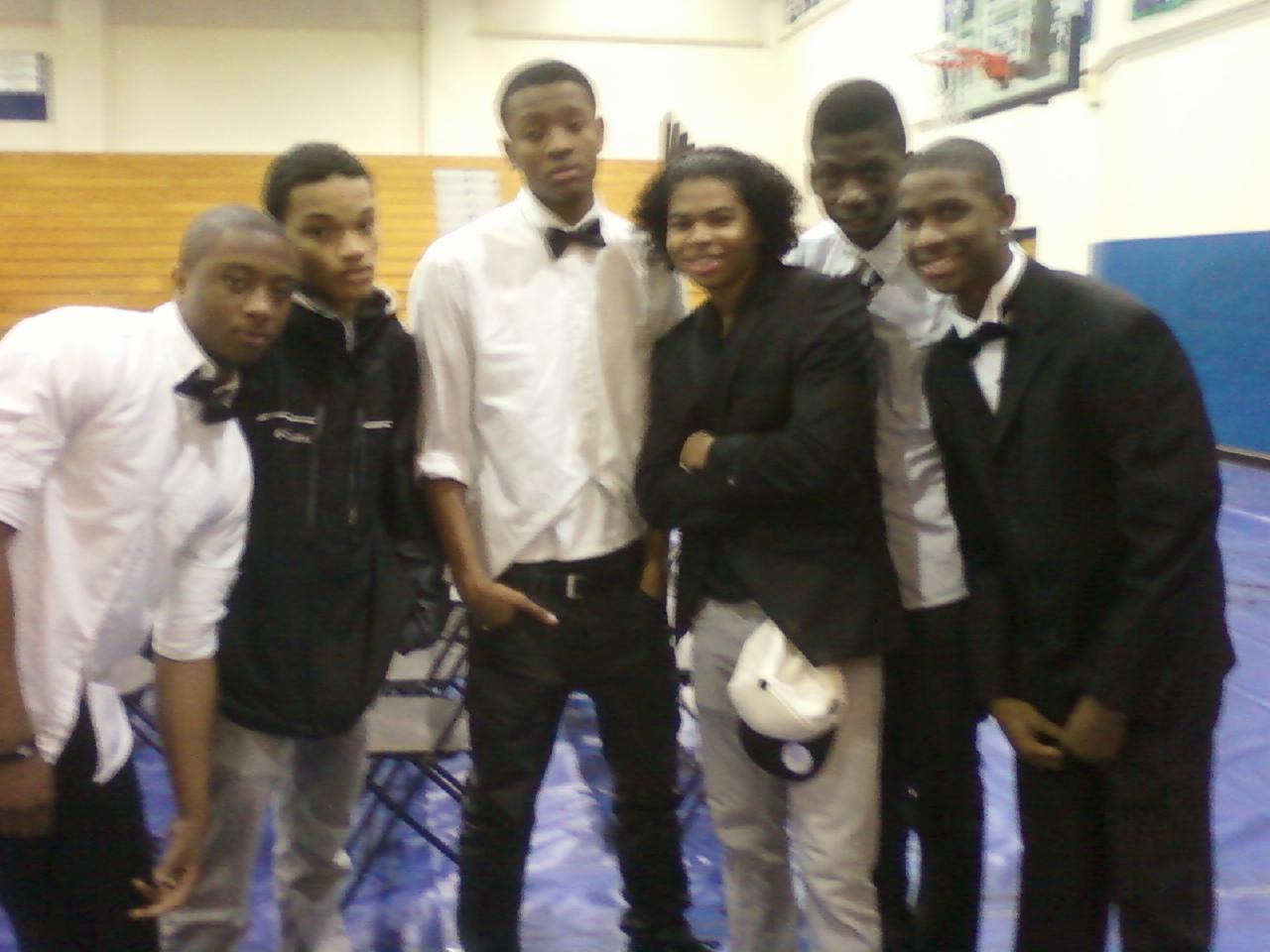 The Winterfest assembly took place on Friday, February 11, 2011. Students worked audio and sound, worked on the sets, and did hair and make-up. Actors, singers, musicians, and dancers from Leesville all preformed on Friday.
Mrs. Jackson's absence made it a bit of a challenge for the step team to prepare for the show. She was the leader of the step team and planned rehearsals.
"Without her it was really difficult," says Jaleassa Henry. "She would be the one to plan most of our rehearsals, and even scheduled some on Saturdays. This is when we would have two hours together and a lot of valuable time to practice. Everyone had to step up and work together when she left".
Even without Mrs. Jackson, they still prepared and did a great job when the time for the performance came .
Monet Miller and Jacob Melvin also performed. They sang a duet medley together, with songs including "Baby, Its Cold Outside" and "Jump then Fall" by Taylor Swift. Among the other singers were Kenny Tillman and Kaitlyn King.
"I really enjoyed seeing Sam Masimilla and Seth Fuller preform. I liked the simplicity of just the guitar and bongos, and they put a lot of emotion into it," says Maggie Zargo, an actress in the assembly. Masimilla and Fuller did the song "Heartless" by Kanye West, but with an acoustic guitar .
Overall, this was a big performance; however, not everyone at the school could attend. Typically, only classrooms with a majority of upperclassmen are permitted to go to the gym to view the assembly. This means that the sound and camera crews have to work together to broadcast it to the rest of the school.
"We have to go to the dress rehearsals to test the cameras and make sure everything is working correctly," says Zippy Foster, who worked cameras on Friday. "If the screen went dark or something stopped working, it could have caused a big problem during the assembly".
Rehearsals up until time for the assembly ran smoothly. Mandatory small rehearsals took place in the Blackbox the two Thursdays before the assembly, going through sections of the show at a time. The Blackbox is the room where dance class practices, that has a lot of space and good acoustics. It is the ideal rehearsal space.
At rehearsal the performers had to run through every part of the show. Skits were acted out in between each scene that went along with the theme.  The entire assembly was scripted and Harry Potter-themed, aside from the preformances. The actors and performers had to work on smooth transitions from act to act, making sure that there were no problems or scrambling around onstage.
The major dress rehearsal took place on Thursday, the day before the whole school saw it. "Auditions were before winter break. We rehearsed about every other week since then," says Zargo. "Everyone also had to practice on their own so that they were prepared when we all came together to practice. I thought it was a great show."