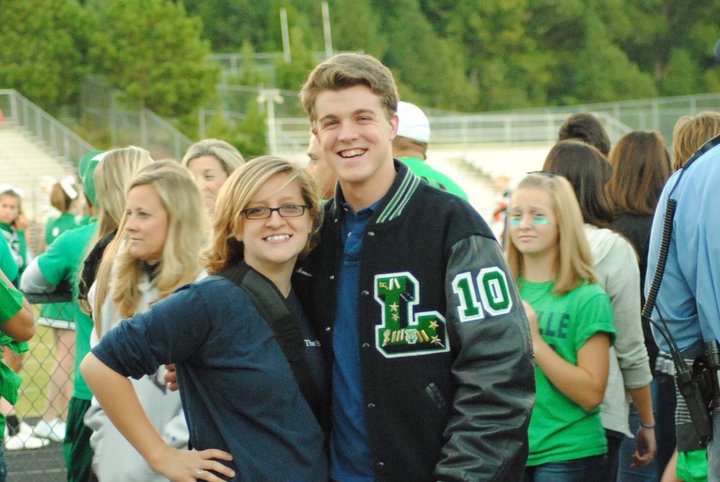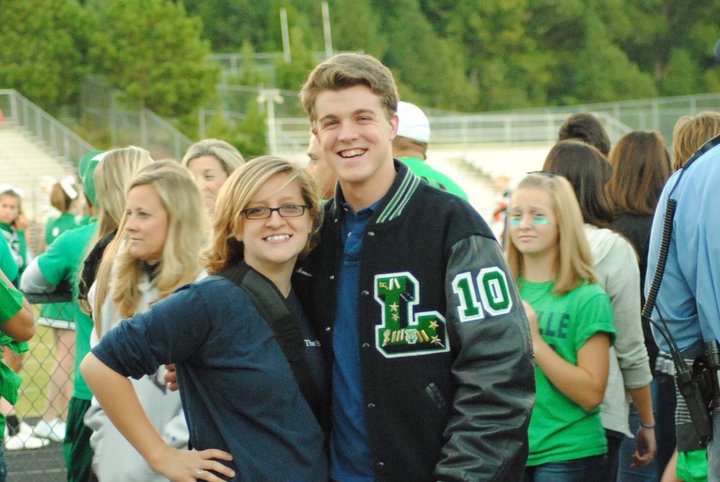 Most seniors greatly anticipate the day they may leave Leesville Road High School and never come back, but some alumni continue to return even after graduating.
Alexis Zargo, a sophomore at Wake Technical Community College, visited Leesville one afternoon in order to visit old friends and former teachers.
"When I graduated, I didn't think I'd come back at all. I had a lot of friends in different clubs: Yearbook, Band, Executive council and other classes. But since I've graduated, I've come back maybe a total of four or five times," said Zargo. "I still have siblings on Leesville campus, so sometimes I'm there anyways."
The teachers she visits most often are David Albert, band director, Angie Stephenson, English teacher, as well as Heather Dinkenor, former yearbook advisor, and Elizabeth Peterson, current yearbook adviser.
Ashley White, sophomore at Virginia Intermont College, visits many of those same teachers. "I stop by and see old teachers: Mrs. Dink, Mrs. Stephenson, Mrs. Tibbitts and Mr. Broer (don't tell the yearbook staff!)" said White in an e-mail interview. " Of course, I spend the majority of my time in the yearbook room."
"My main reason for going back though is to check in on my yearbookies. The bond created between everyone in that class is one synonymous that of a family. I find it fair that if I'm going to see my real family I have to see my yearbook one as well," said White.
Zargo said she also enjoys seeing old friends. "[They] used to be freshmen and sophomores and are now juniors and seniors, which kind of reminds me of how old I am."
Ashley Girth, senior, doesn't plan on coming back, even for her favorite teachers. "After visiting colleges, I'm going to be very busy as an architecture student. After moving on from high school, there are a lot of new opportunities and experiences."
"I think people feel high school is four years [students] have to spend here, and after they're done," said Girth.
Zargo agrees. "I would assume people who don't come back didn't have a good time in high school. Those were four years they'd rather forget. Those are the people who don't buy yearbooks or go to football games- they didn't engage. People also who go out of state can't come back, although I do have friends who go to school out of state and come back when they're in town."
Participating in clubs, going to sporting events, trying out for teams, and having a good time not only makes good memories, but passes the time more quickly.
Angie Stephenson, English teacher, wrote in an e-mail interview, "High school should be a place of good memories for everyone, teachers  and students alike!"
Stephenson keeps in contact with many graduated students. "I enjoy seeing students from just last year… and am happy to have them check in with me!"
Not only do they visit her during the day, they send her updates via e-mail, too. In an e-mail interview, she wrote, "Today I received an e-mail from Armand DeNuzzio (c/o 1996) who updated me on his life and sent a picture of his 2-year-old son! And a student from my first year teaching just celebrated his 40th birthday and we chatted online!"
"I walk through the halls and remember different things that happened in different places. This may be corny but I had my first kiss at that school and every time I walk by the spot it happened, between the new building and the gym, I get taken back. Being able to go back there and reminisce about my time there is nice," said White.
High school can be a place of torment, or it can be a place students continue to return to even after they finished their time.
"I don't think seniors realize how big of an impact high school has on them until they're gone," said White.