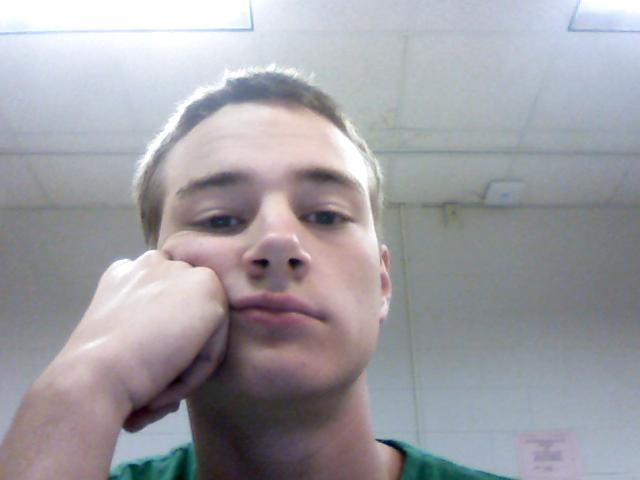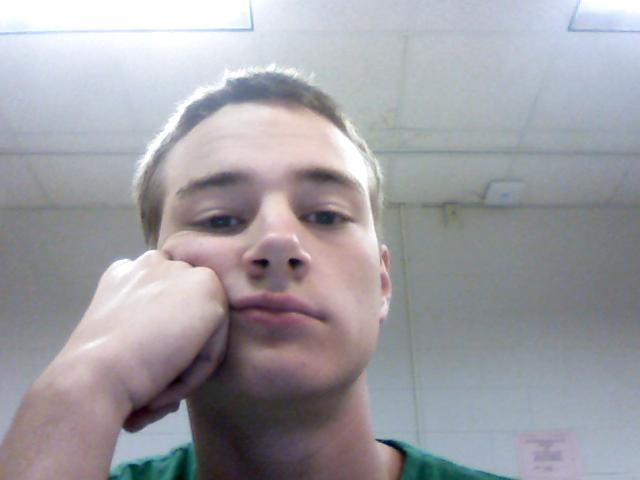 Today was the second day of my life that I truly enjoyed. The day started out normal enough: I broke free from the chains of my four-month relationship that had tryingly tied me down.
After drowning myself in an ocean of tears and memories, I decided to undergo a quest to find food potent enough to quell my romantic appetite.
I thought way to back my childhood–what food had comforted me in the rough days of preschool when I was constantly insulted by my peers?
A mental checklist came to my head, should I be cliché and eat bonbons slathered in Nutella with a side of peanut butter?
At that exact moment, a distant, distinct childhood memory erupted into my ambitious mind, I recalled the one treat that belonged to the future: Dippin' Dots.
I began to brainstorm locations that sold the wonderful treat before arriving at a final conclusion, my journey shifted its destination temporarily to Crabtree Valley Mall.
Immediately, I encountered my first problem in my tumultuous quest for the reconciliation of my soul. I had  no source of transportation. Although I was seventeen, I was not nearly cool enough to have a license.
My first thought was to call my good friend Jonathan Wendt, senior. "I couldn't get [Bennett] because I was too busy siphoning gas out of classic cars," said Wendt.
With a sigh and a frown, I had nearly given up on my trip until a thought suddenly dawned upon me: I had a bicycle.
Back in the fifth grade, my authentic fifteen-speed white Quest bike did wonders for my social life, aiding me in acquiring all the finest babes. This was still the case.
During the entirety of the four-mile bike ride, I heard many women passing by in cars making polite comments. "Nice bike!" shouted a cute blonde as she laughed to her friend, likely out of excitement at my bulging physique.
Anyway, after my long pilgrimage to Crabtree was complete, I darted into the mall to find my holy grail of sorts.
Instantaneously I spotted the colorful Dippin' Dots stand, my eyes grew wide with delight. Which flavor would I enjoy?
I considered the classic banana split flavor. I imagined the burst of delicious moisture erupting on my eager taste buds.
However, in a flickering glimpse of sheer rapture, I noted my absolute favorite cotton candy flavoring. Immediately I pictured myself eating the frozen balls. Perhaps they would cure my throat, sore from weeping.
With a newfound sense of confidence,. I waltzed up to the cashier and placed my order. I then let my fingers fall into my pockets, which seemed oddly empty.
Frantically, I dug through them, searching for any source of currency to buy my hallowed treat. Alas, to my dismay, I came up empty.
Thankfully, to my delight, I saw the familiar face of Kiley Blades approximately a meter behind me!
I asked him immediately if he could spot me a couple bucks to acquire my coveted treasure. Unfortunately, Blades is a hard bargainer.
"I'll give you the cash if I can go on a date with your mom; she's a beautiful wonderful lady," said Blades cunningly.
I was now faced with a dilemma. Were the Dippin' Dots truly worth witnessing Kiley Blades becoming my step-father?
In the end, I decided there was really no decision. I took the money from Blades and allowed him to do his thing.
At last, after all my trials and tribulations, it was finally time to accomplish my goal. Finally, I walked up to the counter, and purchased my salvation.
Then however, a thought popped into my head. Wasn't Dippin' Dots supposed to be the self proclaimed "Ice Cream of the Future?"
I began to wonder how this was possible, Dippin' Dots had been around for many years, and I personally have witnessed no further advances in ice cream technology.
In a moment of disgust at the lies and slander spread by the company, I tossed my ice cream on the floor with vigor and ferocity.
The resulting explosion was a sight of true beauty. I decided that at a later date I would suggest the image to a local art museum.
Immediately, I decided to bike home. I pedaled and pedaled; the sun went down and the moon came up, but still, stoically, I pedaled on into the fleeting daylight.
Will Bennett is a remarkable staff writer who was recruited from his early days. In fact, before Bennett could even speak, the Mycenaean took serious interest in him. While many consider this practice to be unethical, the Leesville editors disagree. Alex Stewart claims that his contributions to the staff have been "Pullitzer Prize" worthy.
In addition to his writing, Bennett enjoys animals, Freshberry Frozen Yogurt, Hip-hop music, and long walks on the beach. He can often be found on his seaside estate composing original music, writing moving poetry, and balling with old basketball greats like Larry Bird and Michael Jordan.