Homecoming is a tradition commonly celebrated throughout high schools in the United States. The week is kicked off by students participating in Spirit Week and is then followed by the most hyped football game of the season. The next day, students often get together and dress formally, take pictures, and go out for dinner. 
A fashionable dress is very important to many girls, as they want to look and feel their best. Finding the dress is half the fun. The majority of girls tend to wear short, mini dresses for homecoming rather than longer dresses for prom.
Homecoming dresses can be found in numerous stores; however, some stores provide a better price, quality, and variety of dresses compared to others.
Lucy in the Sky, Hello Molly, Lulus, Windsor, and Revolve are all common places to find mini dresses for homecoming. You can also find trendy dresses in local boutiques.
The most common sites that pop up when searching for homecoming dresses are Lucy in the Sky, Hello Molly, and Lulus. These are online-only stores and have relatively cheaper dress options. The prices of dresses at these stores average about $65.
The only issue with these online stores is that they are not always reliable. It is not rare that shipping gets messed up from time to time. In the fall of 2022, Lucy in the Sky got tons of backlash from customers. Individuals ordered their dresses months in advance, and they still didn't arrive on time like they were supposed to.
"This year is my first homecoming since I'm a freshman. I got my dress from Lucy in the Sky. I made sure to order it months in advance though so it would come in on time. Last year, for formal I got my dress from Lucy in the Sky and the quality was pretty good considering the price of the dresses," said Annalee Hayes, a freshman.
Windsor is a store located in Crabtree Valley Mall that specializes in selling formal dresses. Windsor is a good option when in a last-minute rush for a dress. They sell a wide variety of dresses for a cheap price. However, the quality of Windsor's dresses isn't the greatest.
Department stores like Macys and Belk are also common places to find dresses. "I got my dress from Macy's because I found a good quality, cute dress that flatters me. It's a mini, bodycon, dress, with ruffles. Many girls tend to go with the mini tighter dresses," said Katie Brand, a senior.
Many local boutiques in Raleigh offer trendy cocktail dresses for events like homecoming. Vestique is a popular boutique in Crabtree Valley Mall where you can find a dress. Cameron Village has several boutiques, such as Impeccable Pig, Fabrik, and Uniquities. These boutiques market many trendy dresses, but they can be more expensive compared to online-boutiques.
Revolve is where many girls buy their homecoming dresses. It is an online boutique with tons of dress options. They offer unique dresses that you can't find anywhere else. More designer brands are available at Revolve. The only issue with Revolve is that it is quite pricey, but it is worth it for the quality of the dresses.
If you have trouble finding what style you prefer, satin dresses seem to be very popular this year. Light blue, gold, pink, navy blue, red, and purple, are common dress colors.
Finding a homecoming dress can be stressful but with the help of this article, you'll find a dress in no time.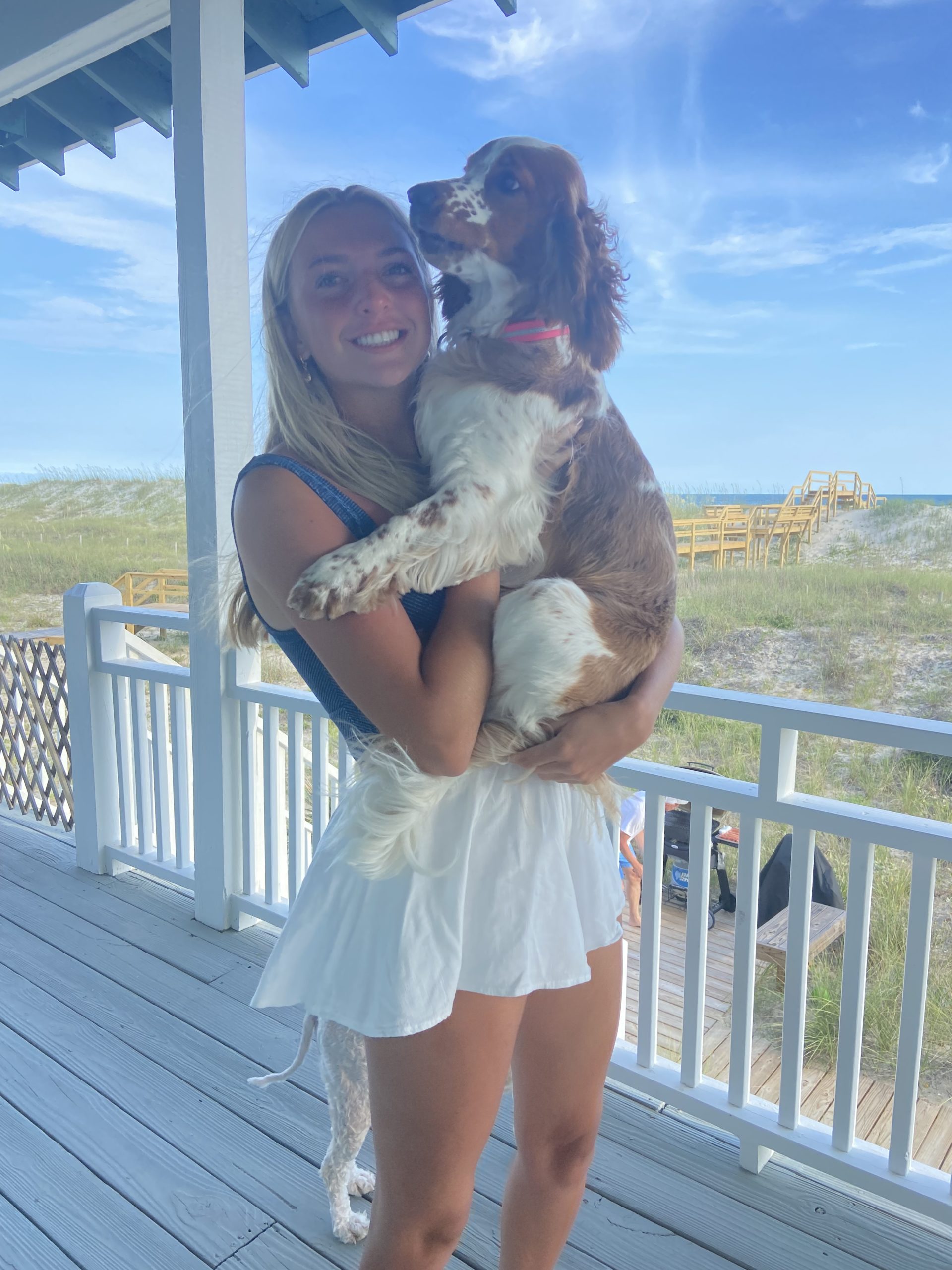 Im Kayla Wozniak, a staff writer for the newspaper. I love playing sports and having fun!