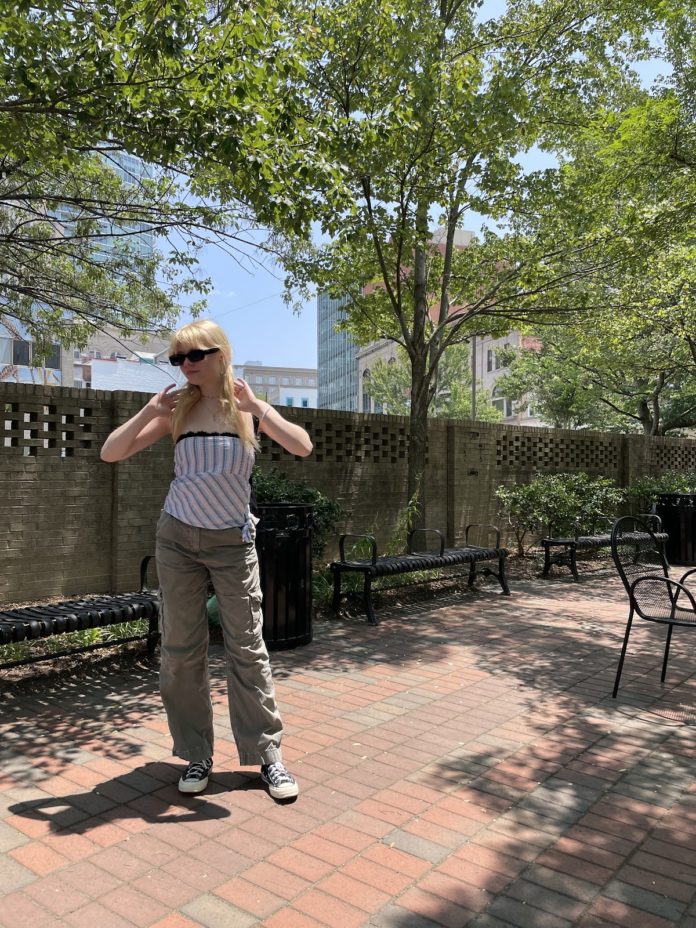 Kendall Fetzer is a senior at Leesville Road High School. 
Outside of being a student, Fetzer works two jobs, manages several clubs, and hangs out with her friends.
Life outside of school
Fetzer has been a part of Leesville through her elementary, middle, and high school years. "I'm a Lifer at Leesville," Fetzer said.
As a younger sibling, Fetzer enjoyed following her older sister to her different extracurriculars and games.
Fetzer said, "I would go along to her cheerleading and gymnastics practices, so I had a lot of free time to study or play games."
Throughout her childhood, Fetzer has enjoyed going on hikes and enjoying the outdoors. "My mom and I used to go on these hikes through the woods every weekend," said Fetzer.
While hobbies such as hiking have become more difficult to find time for as she's gotten older, Fetzer has found ways to include hobbies like crocheting and climbing in her day-to-day life.
Fetzer said, "I love crocheting. I'm the co-president of the fiber arts club, and I love to do ropes courses"
Despite maintaining a very busy schedule, Fetzer has managed to be a part of several clubs and honors societies as well as maintaining two jobs at Brier Creek Community Center and Tree-Runner.
School life
Freshmen year is an adjustment for any student; however, due to COVID, Fetzer had to adjust to the work and changes that come with high school online.
"I was so so nervous about getting all my stuff turned in. I really wasn't worrying about anything else," said Fetzer.
In her sophomore year, Fetzer started opening up to being a part of different clubs and extracurricular activities. Fetzer said, "I knew I had to step up my game to reach my goals so I started joining clubs — I joined student council once we were in person."
Two years later, Fetzer is president of the Latin Club and National Latin Honors Society, co-president of the fiber arts club, food bank club, and women in stem club, as well as secretary of mock trial club.
Mira Reynolds, senior, said, "I don't know how she does it all… I don't know how she has time to be an officer for so many clubs and then also be a part of other clubs that she isn't an officer of."
Fetzer has spent her Junior year and the beginning of Senior year bulking up on extracurriculars and maintaining her exemplary grades.
Preston Lilly, senior, said, "She's super extra super smart and hardworking. She's always good about doing work early and turning in projects early or on time. She works so hard and puts in hours and hours of studying."
Fetzer is known as a model student who works diligently and has the grades to prove it.
Her teacher, Dr. Eagle, said, "Kendall is a very motivated student, she has a high interest in science… she is really a leader and if something is difficult, Kendall just keeps plowing through until she's successful- I think that these are things that will take her really far in college"
Beyond Leesville
As previously mentioned, Fetzer has an interest in the science field. She plans on going to college as an Environmental Sciences major and possibly a Business minor.
Fetzer said, "I want to either go to NC State, UNC, or UNCC… Environmental science is what I'm really really into, I want to be able to help be more sustainable and help to find ways to start fixing the environment."
Fetzer plans on focusing on both subjects in college to ensure that she can truly use her education to have a widespread impact.
Through her participation in school and extracurriculars, Fetzer has a support system of loyal friends pushing her to reach her goals.
Erica Ostling, senior, said, "She's really someone I look up to… she's so smart and hardworking but also creative and outgoing."
Fetzer is known by her friends as a social butterfly with a knack for art and fashion.
Margaret Cash, senior, said, "I love her sense of style so much, she always has the cutest outfits on… her Instagram looks like a Pinterest board."
Along with her extracurriculars, strong grades, and fashion sense, Fetzer is best known as a loyal friend.
Preston Lilly said, "She's super sweet and I know a lot of people respect her because of how kind she is to people she first meets."
Erica Ostling said, "She's a good friend to everyone she meets… she's the kind of person that you don't really have an awkward phase with, it's just like you've been friends your whole life right off the bat."
Kendall Fetzer is a star student with a shining reputation for being kind and motivated. Her teachers and friends are all confident that she will reach all of her goals.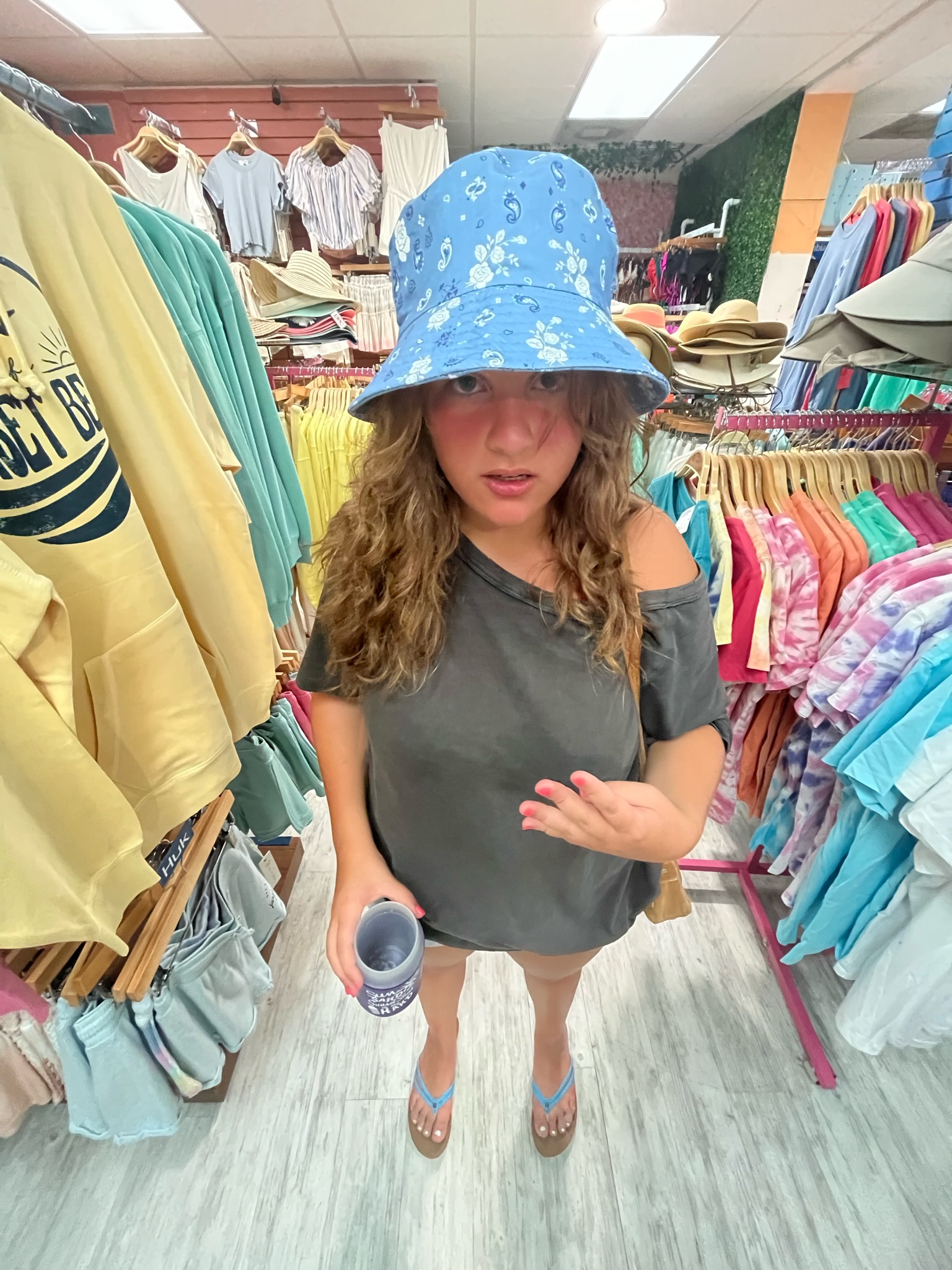 Hi, my name is Valentina Fernandez! I'm a junior at LRHS. I love traveling, being with friends, and Halloween.