Saving Money 
Retail stores are excellent for high school students shopping on a budget, as they often provide a wide variety of affordable options for clothing and accessories. These stores offer discounts, sales, and a selection of pre-owned items that allow students to buy more items for less money. 
At these kinds of stores, you are able to find high quality items and brands for a much less price than originally sold for. Some high school girls state how they found popular clothing brands such as Lululemon, for a much discounted price.
"I can often find Lululemon and other popular brands at Plato's Closet but it's really a hit or miss, sometimes you can find a lot of good stuff but other times nothing," said Elizabeth Breher, senior. 
Making Money 
High school students can not only save money but earn extra cash through retail stores, by selling their used clothing and accessories to the business. This is a unique opportunity for students to declutter their wardrobes, make some money, and explore affordable fashion options, making it a win-win situation.
Online Retail Stores 
In addition to retail stores like Plato's Closet, high school students have the option to explore online platforms such as Poshmark and Curtsy. These platforms provide a convenient way to both buy and sell clothing, accessories, and various items, offering a wider range of choices and flexibility to shop and sell from their own homes. 
Poshmark stands out as the most popular online retail platform, offering a user-friendly experience where individuals can list their items, sell them, and handle the shipping process seamlessly. There's  great flexibility of using those earnings for future purchases on the app or simply transferring to your bank accounts, making it versatile and convenient. 
Curtsy and Depop are other common online retail platforms where individuals can sell and/or buy used items for cheap. 
Thrifting
Thrifting is also a common way to purchase retail clothing, however, it can be harder to find more popular brands and you can't sell your clothes to the stores in return for money, you can only donate. 
Retail in Raleigh 
Uptown Cheapskate, located near NC State in Raleigh, proposes a similar concept to Plato's Closet, making it a great spot for high school and college students to discover trendy and budget-friendly fashion choices. With its proximity to the university, it's a convenient destination to find a variety of stylish and affordable items while staying on a tight budget. 
Why Shop At Retail Stores? 
These retail and second hand stores and sites are beneficial in numerous ways. They give a new life to preowned goods, reduce waste, and reduce the burden on landfills. It is a great eco-friendly alternative for consumers. 
Retail stores also provide an advantage for shoppers seeking affordable yet stylish clothing. They often stock a diverse selection of fashionable items that may not be available in regular stores. 
Along with finding unique items, you can also find popular clothing brands at theses stores for an incredibly discounted price. 
These stores are also good for students who need a cheap, quick, outfit for a certain event. For example, if you don't have certain clothing items for spirit week or items to go along with the football game theme, you can quickly find a cheap option at these retail stores for a cheap price. 
Overall, second-hand stores are beneficial for highschool students as it offers a way for them to save and make money. Not only is it a cost-effective way for students to shop at retail stores, but it's a valuable learning experience. Students grasp knowledge of financial stability and environmental consciousness.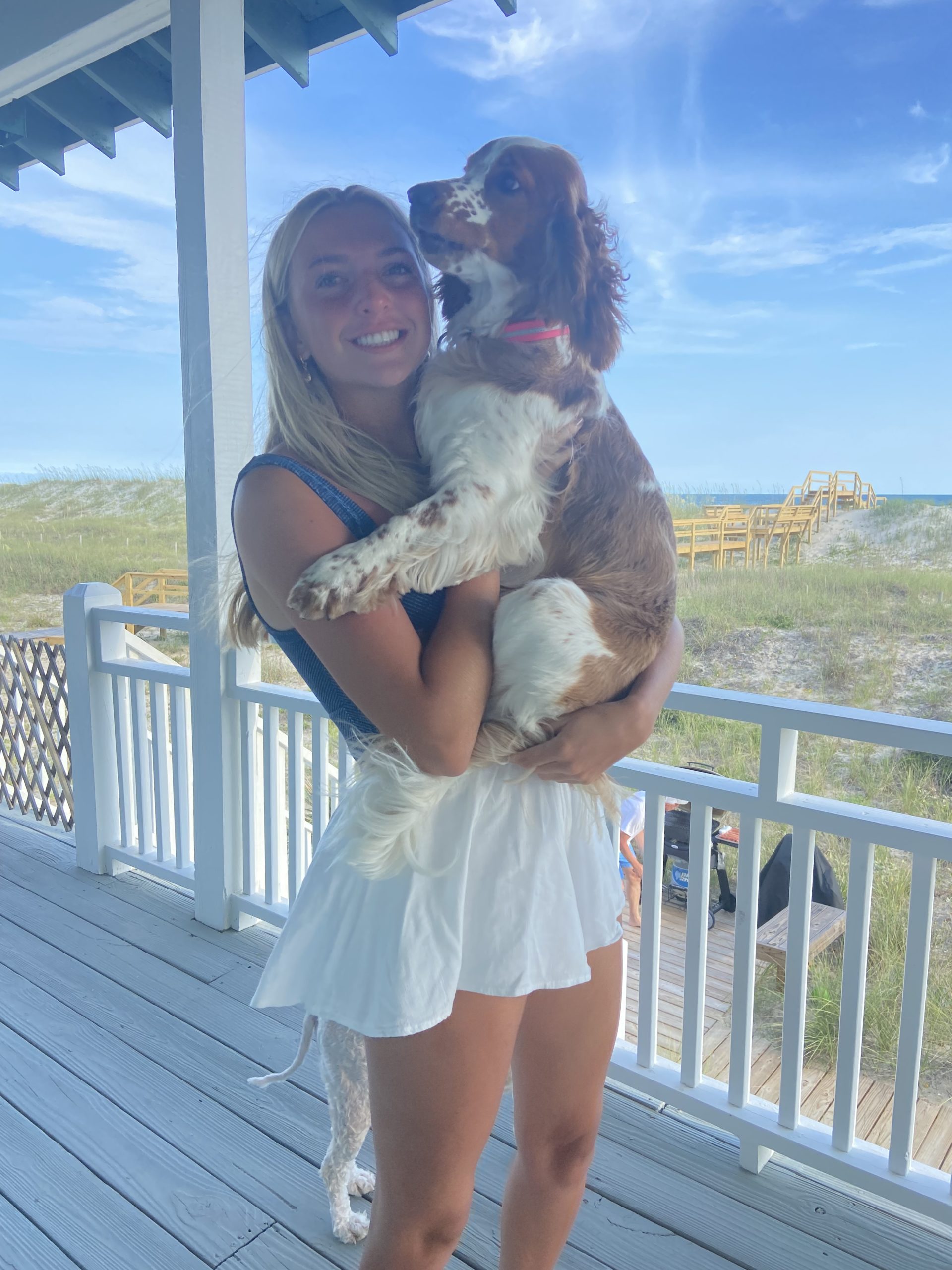 Im Kayla Wozniak, a staff writer for the newspaper. I love playing sports and having fun!